Refugee crisis: Hungary's sealed borders force asylum seekers towards Slovenia
Refugees forced through one of Europe's smallest countries now Hungary's frontiers with Croatia and Serbia are off-limits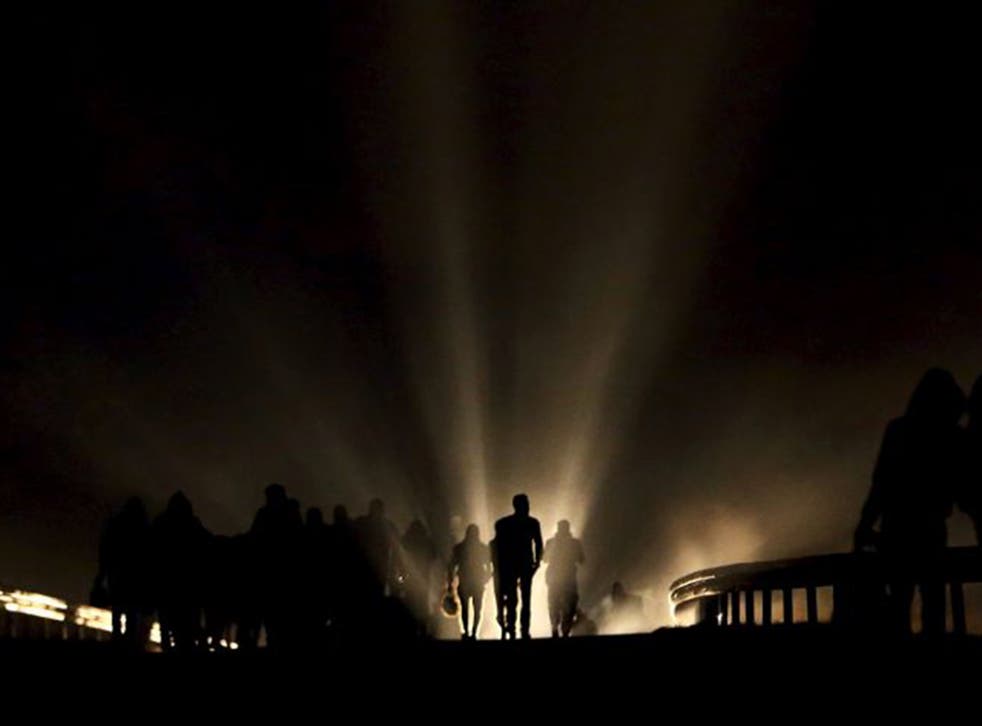 Refugees and migrants seeking a new life in western Europe have reached Slovenia, diverted by the closure of Hungary's border with Croatia in the latest demonstration of the continent's disjointed response to the flow of people reaching its borders.
Hungary's right-wing government declared its southern frontier with Croatia off-limits to refugees late on Friday, blocking entry with a metal fence and razor wire just as it did a month ago on its border with Serbia.
Croatia began directing refugees west to Slovenia, which said hundreds had arrived already and more were on their way. The Slovenian government said the new arrivals would be registered before continuing their journey to Austria and Germany, the preferred destination of the vast majority, many of them Syrians fleeing civil war.
However, their movement had slowed visibly, with dozens of buses lined up at Serbia's border with Croatia through Friday night and into Saturday as Croatian police controlled their entry. Slovenia suspended rail traffic with Croatia, saying it needed "complete control" over the flow.
Hungary said it had reinstated border controls on its frontier with Slovenia, effectively suspending the Schengen system of passport-free travel, though it said it was acting within Schengen rules. While both Slovenia and Hungary are part of the Schengen area, Croatia is not.
Hungary, with several other EU states, opposes a plan to share out 120,000 refugees across the Union – a fraction of the hundreds of thousands that have reached European shores this year. Hungarian Prime Minister Viktor Orban, a vociferous opponent of immigration, wants a joint force to protect the borders of Greece, where most migrants arrive across the Aegean Sea from Turkey before heading north through Macedonia and Serbia. Without that, his government said, it was left with no choice but to seal the border.
Slovenia, with a population of two million, says it will allow in as many refugees as it is able to register and put the army on standby to aid the effort. "At the moment there are no problems and no need to use the army," said the Interior Ministry's Bostjan Sefic.
The first refugees to have taken the Slovenia route reached Austriay, police said. Slovenia and Croatia say they will not restrict the flow as long as Austria and Germany keep their doors open but Croatian minister Ranko Ostojic warned of a "domino effect" of shuttered borders if they did not
Reuters
Register for free to continue reading
Registration is a free and easy way to support our truly independent journalism
By registering, you will also enjoy limited access to Premium articles, exclusive newsletters, commenting, and virtual events with our leading journalists
Already have an account? sign in
Register for free to continue reading
Registration is a free and easy way to support our truly independent journalism
By registering, you will also enjoy limited access to Premium articles, exclusive newsletters, commenting, and virtual events with our leading journalists
Already have an account? sign in
Join our new commenting forum
Join thought-provoking conversations, follow other Independent readers and see their replies