2016: The deadliest year ever for refugees trying to reach Europe
UN warns that smugglers are resorting to more dangerous boats to avoid detection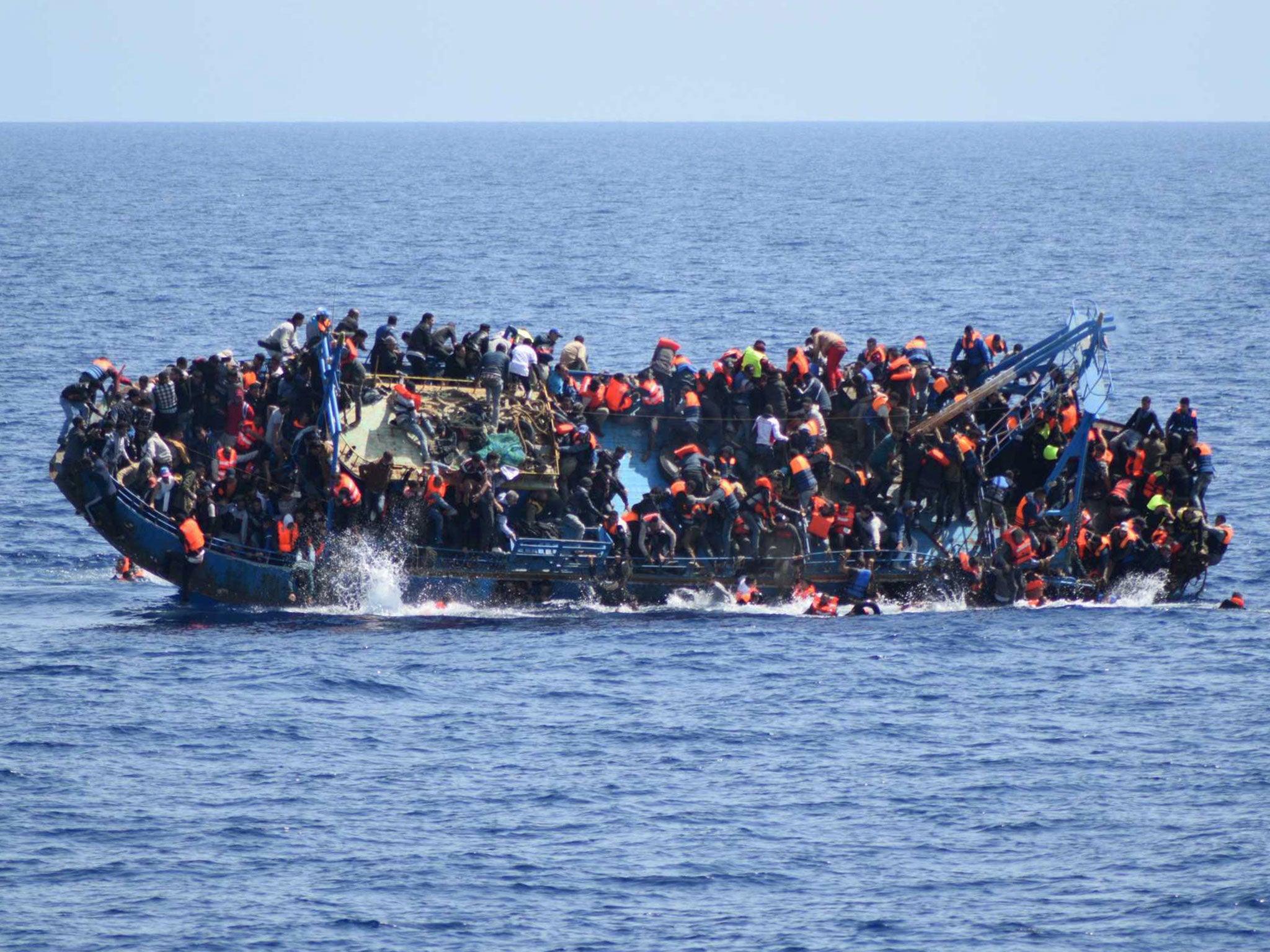 More refugees are dying in desperate attempts to reach Europe than ever before as boat disasters in the Mediterranean Sea hit a record high.
The UN Refugee Agency (UNHCR) said the number of migrants drowning and suffocating on sea crossings so far this year has almost surpassed the death toll for the whole of 2015.
It has recorded 3,740 deaths in the Mediterranean and fears the figure will continue to rise as conditions worsen at sea.
Italian coastguard rescues thousands of refugees off coast of Libya
"This is the worst we have ever seen," said UNHCR spokesperson William Spindler. "From one death for every 269 arrivals last year, in 2016 the likelihood of dying has spiralled to one in 88."
The controversial EU-Turkey agreement has caused a dramatic decrease in boat crossings over the Aegean Sea since coming into effect in March, seeing any asylum seekers arriving in Greece detained under the threat of deportation.
But smugglers have continued using the more dangerous Central Mediterranean route from Libya towards Italy, which has become the most deadly sea crossing in the world.
On Tuesday, rescue workers with Médecins Sans Frontières discovered 25 men and women dead at the bottom of an overloaded rubber boat carrying more than 130 people.
A spokesperson said 23 of those rescued had "horrific" chemical burns and seven passengers needed to be evacuated to the Italian mainland for urgent medical treatment, adding: "Sea rescue operations are becoming a race through a maritime graveyard and our rescue boats are powerless to stop the loss of life."
The passage between North Africa and Italy has been the scene of some of the deadliest disasters during the refugee crisis, seeing more than 1,100 people drowning in a single week in April last year.
Smugglers were cramming up to 900 migrants on to wooden fishing vessels during the period, often locking African migrants who paid less for the journey below decks, but have since changed tactics to use smaller and even less seaworthy boats to avoid detection.
"People smugglers are today often using lower-quality vessels – flimsy inflatable rafts that often do not last the journey," Mr Spindler said.
"Several incidents seem to be connected with travel during bad weather and the tactics of smugglers are switching too, with several occasions when there have been mass embarkations of thousands of people at a time."
The move has sparked influxes of dozens of vessels being launched into the Mediterranean within hours, leaving naval and humanitarian rescue ships struggling to rescue those on board.
Sumaya, a Sudanese refugee, told how she tried four times to cross from Egypt to join her husband in Europe.
After being intercepted and detained by authorities on the first three attempts, the fourth saw her depart on a fishing trawler packed with 500 other asylum seekers.
Shortly after departing on 21 September, the boat overturned in rough seas off the Egyptian coast, causing more than 300 men, women and children to drown.
Sumaya, one of the few with a life jacket, said: "I cannot forget the people dying in front of my eyes.
"They tried to catch me, grabbed me, and they died. And (in the water) a body came, I am swimming and the dead body is floating with me. I will never forget this for the rest of my life."
In 2015, there was one death for every 269 refugees who reached European shores, but now the figure stands at one in 88. For the treacherous Central Mediterranean route, it is one in 47.
The refugee crisis - in pictures
Show all 70
The UNHCR is among the groups urging European nations to do more to save lives by expanding legal routes for refugees, rather than forcing them into the hands of smugglers.
It is calling for enhanced resettlement schemes, family reunification, private sponsorship and the granting of humanitarian, student and work visas.
Britain is among the countries taking part in the EU's Operation Sophia, which has been criticised for focusing on people and arms smuggling rather than humanitarian rescues.
A Parliamentary report released earlier this year found the mission was failing to disrupt criminal gangs, arresting only "low-level targets", and had directly caused smugglers to switch from wooden boats to more unsafe dinghies.
Concerns have also been raised over reports of partner authorities in Libya intercepting migrant boats, shooting refugees and beating and torturing those detained.
In 2015, a record of 1,015,078 refugees and migrants made sea crossings to Europe, with the figure standing at 327,846 so far this year.
Just over a quarter of those arriving are Syrian, followed by Afghans, Iraqis, Nigerians and Eritreans.
Join our commenting forum
Join thought-provoking conversations, follow other Independent readers and see their replies