Refugee crisis: Police in Calais use tear-gas to scatter migrants for a third night in succession
A crowd of around 300 placed obstacles on the slip-road to the port in an attempt to slow or stop lorries bound for Britain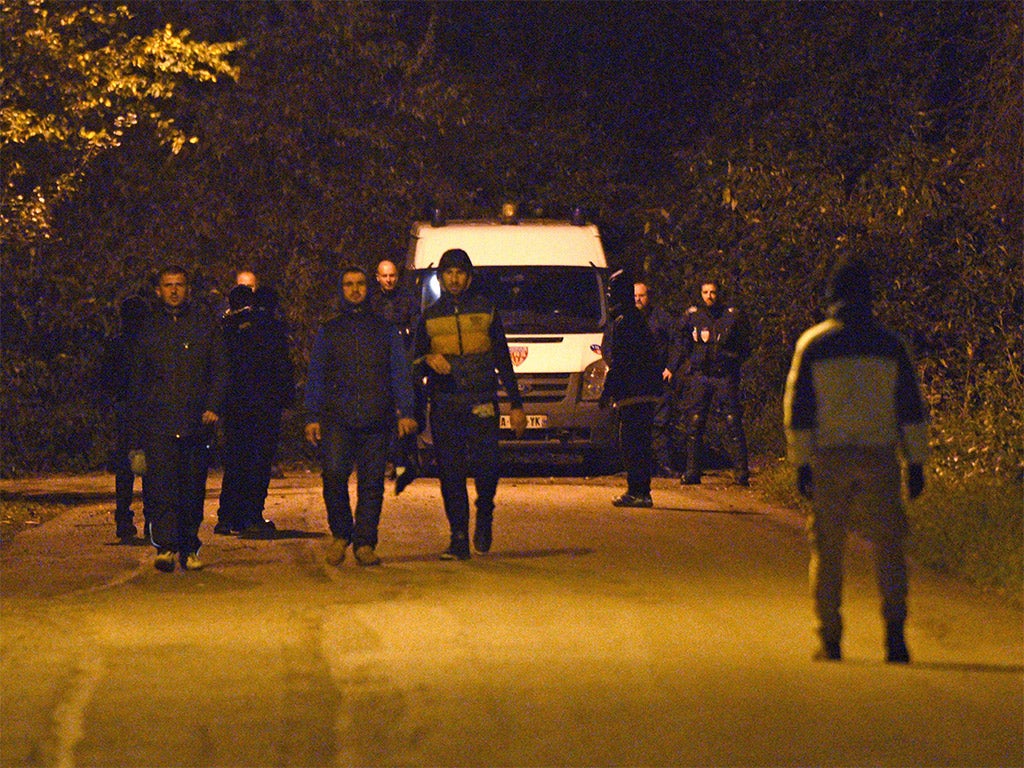 Police used tear-gas for a third night in succession to scatter migrants who laid siege to UK-bound trucks entering the port of Calais.
The mood in the French Channel port is turning ugly as increased cross-Channel security means that very few migrants succeed in boarding trucks or trains.
Police and migrants clash in Calais 'Jungle'
On three successive nights this week, a crowd of around 300 migrants placed obstacles on the slip-road to the port in an attempt to slow or stop lorries bound for Britain. Running battles broke out between police and migrants, who pelted trucks and officers with stones.
Jean-Marc Puissesseau, the president of the Calais Port told France TV: "We are no longer dealing with nice migrants, but with troublemakers… Some lorries were attacked with iron bars."
In an attempt to reduce tensions, French authorities have persuaded 900 migrants to move to shelters in other parts of the country and shifted 600 trouble-makers to detention centres hundreds of kilometres from Calais.
Numbers in "The Jungle" semi-official refugee camp are reported to have fallen to 4,500 from around 6,000.
Join our commenting forum
Join thought-provoking conversations, follow other Independent readers and see their replies