Refugees who cannot pay people smugglers 'being sold for organs'
Man arrested for people trafficking opens up to police after shock at the number of migrant deaths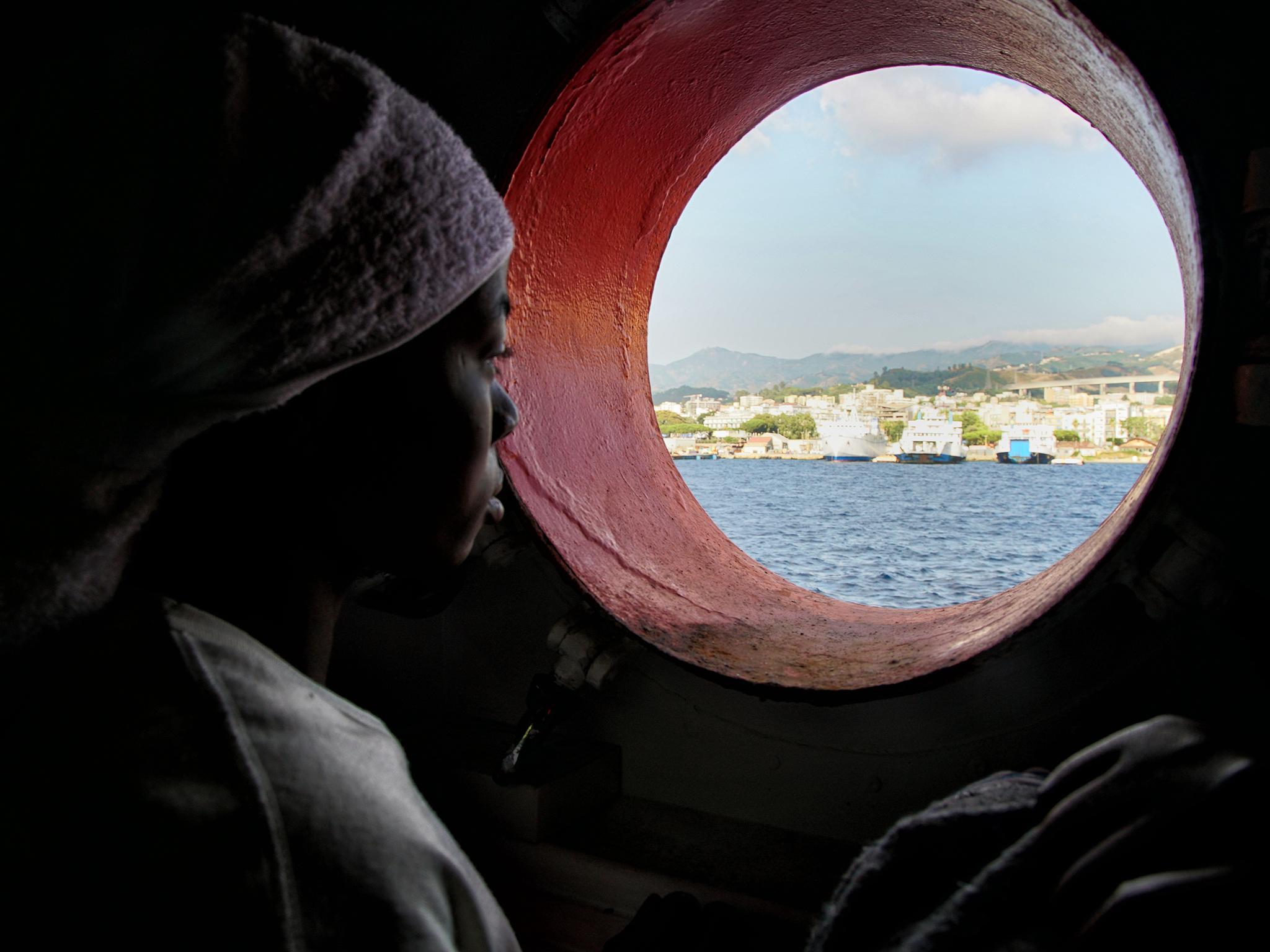 Migrants who are unable to pay people smugglers for their journey from Africa to Europe are killed for their organs, a former smuggler has said.
Nuredein Wehabrebi Atta, who has been sentenced to five years in prison for his involvement in moving migrants, told Italian police that migrants who couldn't pay for journeys across the Meditteranean "were sold for €15,000 to groups, particularly Egyptians, who are equipped for harvesting organs".
His testimony has helped break open a transnational network dedicated to migrant trafficking with Italian police confirming they have detained 38 people suspected of being involved - 25 Eritreans, 12 Ethiopians and one Italian.
Interior Minister Angelino Alfano said the authorities had dealt "a harsh blow" to the criminal network, which used Rome for its financial transactions hub.
Video shows what life would be like if British refugees were fleeing a UK civil war
Palermo police said in a statement that an Eritrean man who was arrested in 2014 collaborated with authorities, providing for the first time "a complete reconstruction of criminal activities" of migrant trafficking involving operations both in North Africa and Italy.
Mr Atta is the first foreigner to be granted witness protection in Italy. He said the shocking number of deaths among migrants attempting to cross the sea is what led him to confess, specifically the death of 360 due to a boat sinking in Lampedusa, though he said he was not involved in the incident.
"The deaths that we were aware of were a small part of it," Mr Atta told police, according to local media. "In Eritrea alone there have been victims in eight out of 10 families."
He said that migrants who can not afford to pay the smugglers are then sold to organ traffickers.
Refugee crisis - in pictures
Show all 27
The number of refugees displaced by conflict was estimated to have reached a global total of 65 million, a record high, at the end of 2015.
An average of 24 people per minute are were displaced last year, the UN said, amounting to 34,000 people per day.
Join our commenting forum
Join thought-provoking conversations, follow other Independent readers and see their replies