Refugee crisis: Sweden imposes border controls on bridge connecting Malmo and Copenhagen in Denmark to restrict migrants
The Oresund Bridge is used predominantly by commuters and the new rules are expected to add an extra half an hour to the 40-minute commute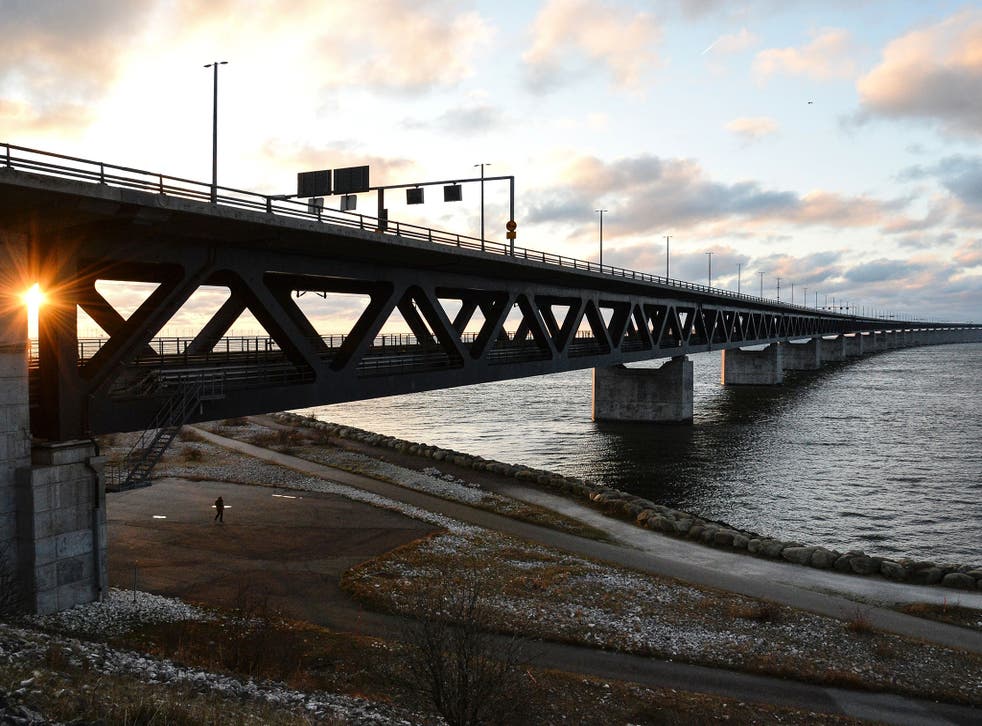 Sweden has imposed border controls on the bridge connecting it with Denmark in an effort to reduce the number of migrants entering the country.
Identity checks have been introduced on the Oresund bridge, which links Malmo in southern Sweden and Copenhagen in Denmark.
The new restrictions are expected to add an extra 30 minutes to the 40-minute commute and rail operators have also reduced the daily number of trips between the two countries.
The checks the bridge - which is described as being part of a wider metropolitan area straddling the border - will make it harder for ordinary Danes and Swedes to get to work and goes against an open-border policy that dates back to the 1950s.
Speaking to the BBC Radio 4's Today programme, Dr Per Tryding from the Swedish Chamber of Commerce said: "This border is literally through a big city area - a big metropolitan area which is split by the border and we have a lot of commuters - many more than go over the actual bridge that will be affected.
"We've had a nordic Schengen agreement since the fifties so this is a real shock for that reason for people here - sort of a version of the Berlin Wall."
He said the move was designed to provoke the Danish government and make them shut their own borders - which would potentially move the refugee flows further south.
But Dr Tryding said the originally architects of the "mini Nordic Schengen" had foreseen future problems and had designed measures to deal with temporary problems such as refugees or terrorism which he said should be used.
He said this could potentially lead to the end of the Schengen agreement and that the government was "playing with fire".
Refugee crisis - in pictures

Show all 27
Sweden has secured a temporary exemption from the Europe wide agreement to impose the border controls after it had 150,000 border applications in 2015.
Over one million refugees have crossed in Europe over land and by sea over the past year as they flee conflict and oppression in the Middle East and Africa.
Sweden is the second most popular destination after Germany, in contrast with Denmark - which expects to see 20,000 asylum seekers in 2016.
Additional reporting by AP
Join our new commenting forum
Join thought-provoking conversations, follow other Independent readers and see their replies