Turkey's President Erdogan demands EU leaders pay $3bn aid agreed in refugee deal
The agreement to send refugees back to Turkey could unravel following the country's attempted coup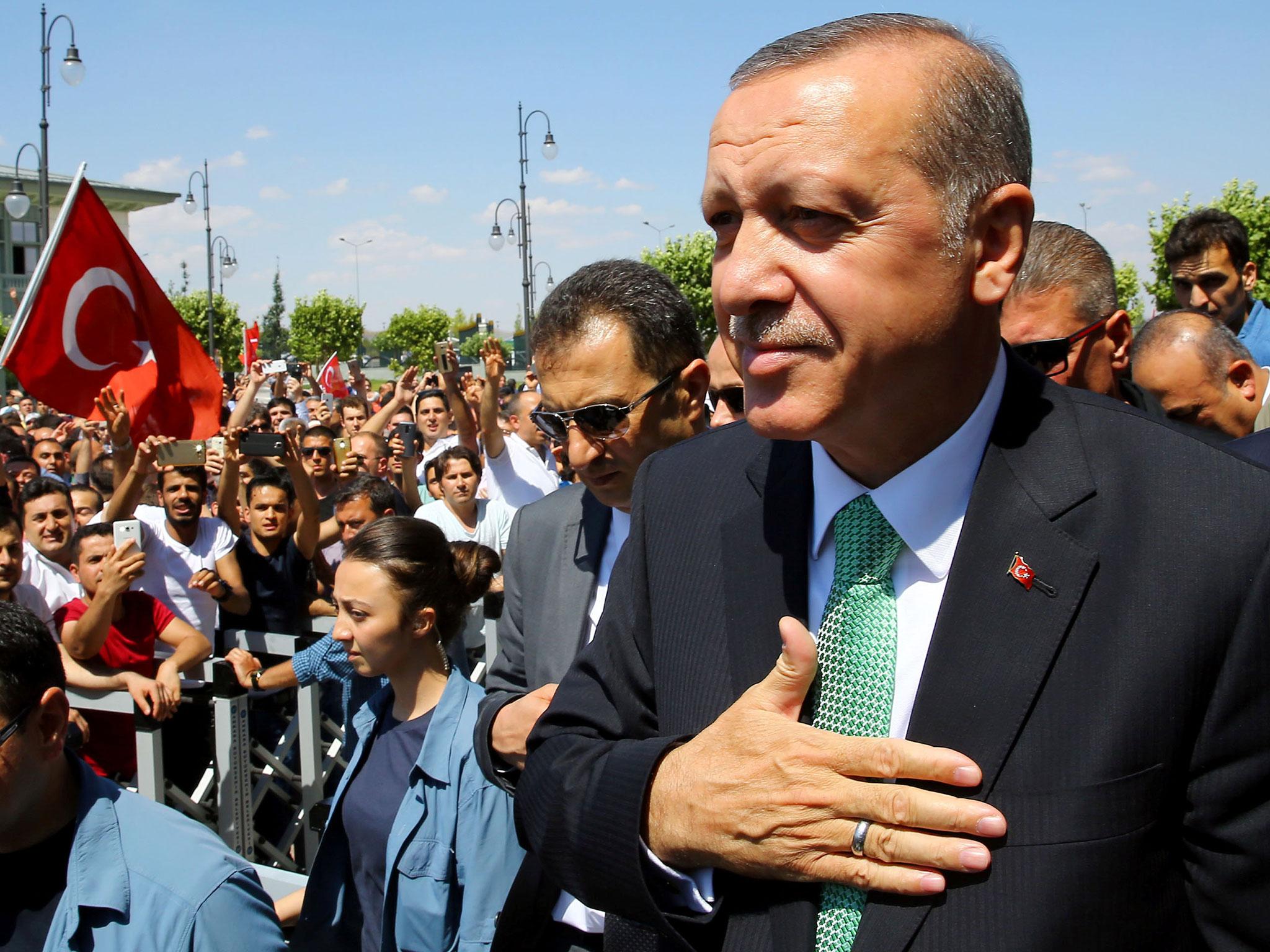 Turkish President Recep Tayyip Erdogan has told EU leaders they must pay the promised €3bn (£2.5bn) in aid if they want the refugee deal to stay intact.
Under the terms of controversial "one in, one out" deal, Turkey has agreed to readmit all refugees who arrive on Italian and Greek shores after travelling across the Mediterranean in exchange for member countries accepting an equal number of refugees from its camps.
The deal, agreed in March, also involved the speeding up of Turkey's application to join the EU, visa-free travel for Turkish citizens and aid money to help the country care for the estimated three million Syrian refugees it hosts in camps along the border.
Mr Erdogan told German broadcaster ARM: "Ask them, did you pay?
"Turkey still hosts three million people. What would Europe do if we let these people go to Europe?
"The EU governments are not honest".
Since the agreement the number of people making the dangerous journey across the sea to reach the shores of Italy and Greece has fallen from tens of thousands a week to just a few dozen.
In pictures: Turkey coup attempt
Show all 17
But the agreement, which was condemned by human rights groups at the time, has been thrown into disarray in recent weeks after an attempted coup provoked a furious reaction by the Erdogan administration.
President Erdogan's threat to bring back the death penalty, which was abolished in 2004 as part of its application to join the EU, has been condemned by European Commission President Jean-Claude Juncker who said all negotiations on Ankara's accession would cease immediately if it is carried out.
This is despite other EU leaders saying the deal is unaffected by the situation in Turkey.
A handful of soldiers seized control of both bridges over the Bosphorus in Istanbul and the state broadcaster in an attempt to oust President Erdogan from power on 15 July, but their coup failed when thousands of protesters streamed onto the streets to support the premier.
The next day, President Erdogan began "cleansing" the army, the police and other state institutions of what he called "Gulenists" - named after an exiled cleric, Fetullah Gullen, who he claims masterminded the attempted coup.
So far, Turkey has arrested 6,000 people, including judges, soldiers, journalists and even children, in connection with the plot and thousands more have resigned or been sacked. Several soldiers are also reported to have been tortured.
Join our commenting forum
Join thought-provoking conversations, follow other Independent readers and see their replies