Refugee crisis: Turkish police find factory 'making fake life jackets for refugees'
Officers seized 1,200 jackets filled with non-buoyant materials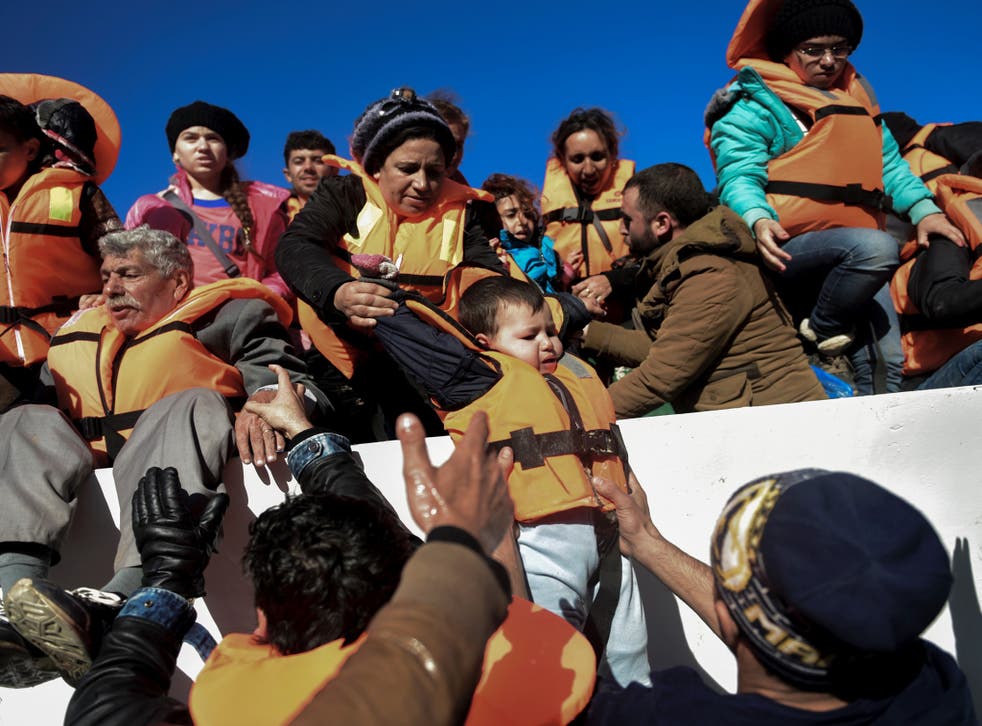 Turkish police have discovered a factory allegedly making fake life jackets for refugees - which could put those preparing to make the dangerous and arduous journey to Greece by sea further at risk.
Officers reportedly seized 1,263 jackets from a warehouse in Izmir, filled with non-buoyant materials. The illegal workshop had four workers, two of whom were Syrian children, according to local news agencies.
It follows a week in which the bodies of more 34 people washed up in Greece, many of whom were wearing life jackets. Several children were among them.
The Guardian also reported being offered counterfeit life jackets on two trips to Izmir last year, on a popular shopping strip close to two police stations. Some of the jackets were emblazoned with 'Yamaxa' rather than the real brand, 'Yamaha'.
Real jackets cost as much as £100 - but cheap versions can be picked up for as little as £10, the BBC reports.
With more than 2,000 refugees attempting to make the crossing from Turkey to Greece every day so far this month, trade is reportedly so intense that some shops now sell the jackets as their primary products.
Refugee crisis - in pictures

Show all 27
A shop assistant told the Guardian in November: "We only sell two or three pairs of shoes a day.
"But we're still selling between 100 and 300 lifejackets. In the summer sometimes it was a thousand – the factories couldn't keep up."
More than one million migrants crossed the Mediterranean in 2015.
Register for free to continue reading
Registration is a free and easy way to support our truly independent journalism
By registering, you will also enjoy limited access to Premium articles, exclusive newsletters, commenting, and virtual events with our leading journalists
Already have an account? sign in
Register for free to continue reading
Registration is a free and easy way to support our truly independent journalism
By registering, you will also enjoy limited access to Premium articles, exclusive newsletters, commenting, and virtual events with our leading journalists
Already have an account? sign in
Join our new commenting forum
Join thought-provoking conversations, follow other Independent readers and see their replies