Politician's language similar to that used in build-up to Holocaust, UN high commissioner for human right warns
Zeid Ra'ad Al Hussein said the current language reminds him of the Evian Conference which discussed Jewish refugees in 1938
Olivia Blair
Wednesday 14 October 2015 13:55 Comments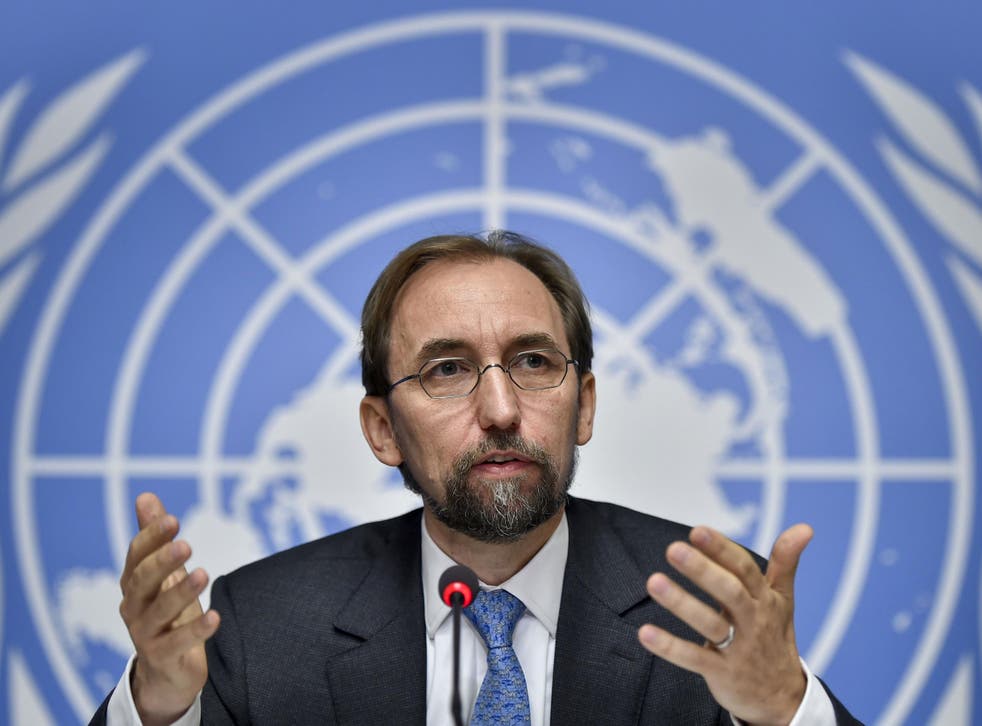 The rhetoric used by politicians surrounding the refugee crisis is comparable to that used in 1938 to describe Jewish refugees fleeing Germany and Eastern Europe, before the Holocaust, according to a UN official.
Zeid Ra'ad Al Hussein, the UN high commissioner for human rights, said the language used reminded him of the 1938 Evian conference, where a number of countries, including the UK, refused to take in large numbers of Jewish refugees fleeing parts of Europe, where they were facing persecution under Adolf Hitler's regime.
"If you just look back to the Evian conference and read through the intergovernmental discussion, you will see that there were things that were said that were very similar," Mr Al Hussein said, accordign to the Guardian.
He referenced an Australian delegate's quote that if they allowed in more refugees, they would be importing Europe's racial problem, saying: "I'm sure that in later years, he regretted that he ever said this – knowing what happened subsequently – but this is precisely the point. If we cannot forecast the future, at least we have the past as a guide that should wisen us, alert us to the dangers of using that rhetoric."
Refugee crisis - in pictures

Show all 27
The comments follow criticism of David Cameron for describing refugees in Calais as a "swarm" and the Foreign Secretary, Philip Hammond said African refugees could threaten Europe's "standard of living".
Home Secretary Teresa May was also criticised after she said she wanted to re-define the term 'refugee' and said higher levels of immigration made it "impossible to build a cohesive society" during her speech at the recent Conservative party conference.
Mr Al Hussein, who in April openly criticised comments made by Katie Hopkins in The Sun calling migrants 'cockroaches', said he hoped she learned from her mistake.
Discussing the criticism, he said her description was "straight out of the language of Julius Streicher [a Nazi propaganda publisher] in the 1920s and of course, Radio Mille Collines in Rwanda in 1994".
Register for free to continue reading
Registration is a free and easy way to support our truly independent journalism
By registering, you will also enjoy limited access to Premium articles, exclusive newsletters, commenting, and virtual events with our leading journalists
Already have an account? sign in
Join our new commenting forum
Join thought-provoking conversations, follow other Independent readers and see their replies