Arrivals to Italy now main concern of migration crisis, says EU border guard
More than 144,000 people have reached Italy so far this year, compared to nearly 154,000 arrivals in the whole of 2015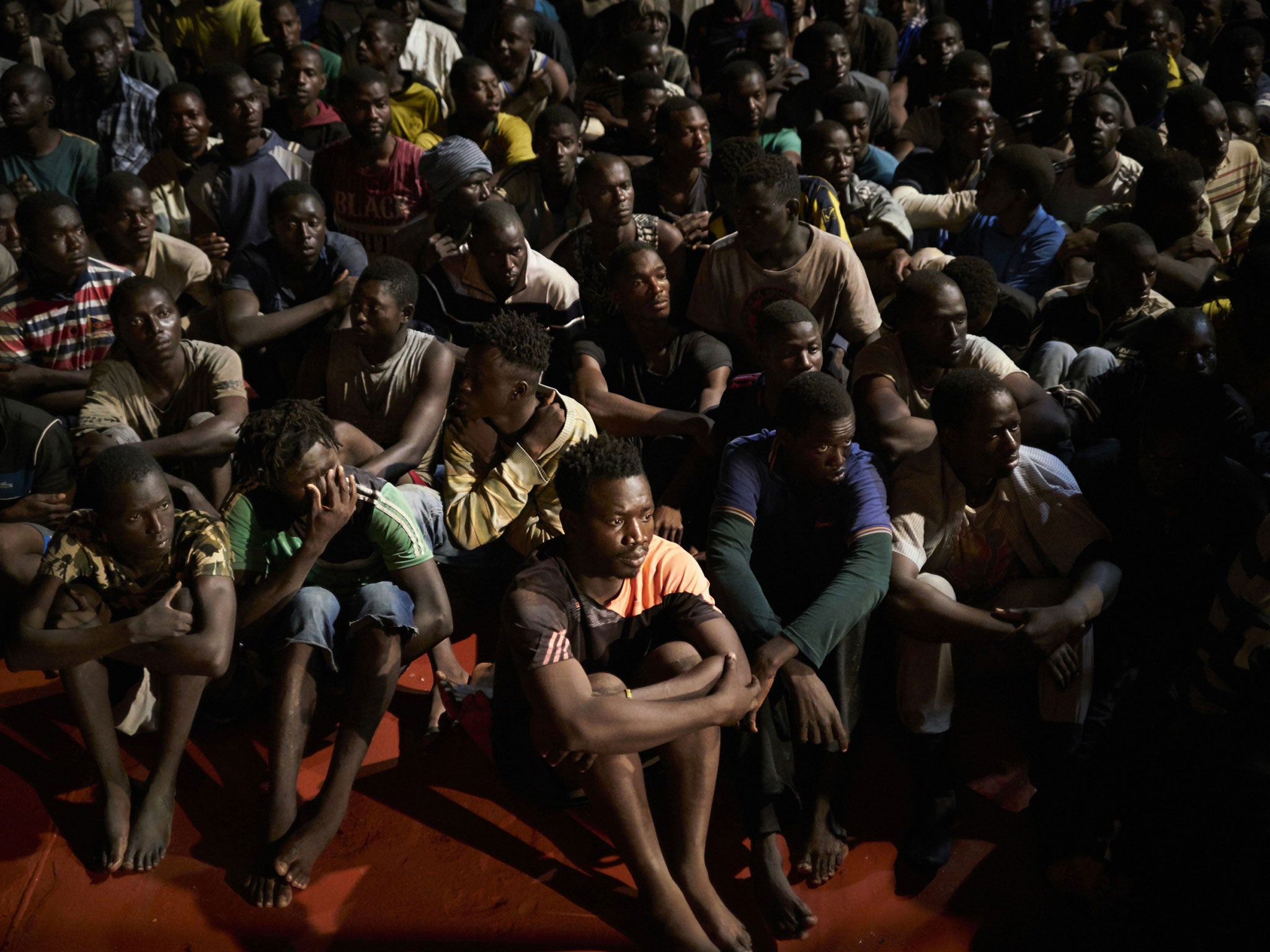 Refugees and migrants arriving by sea to Italy are now the main problem faced by the European Union in its efforts to stem mass immigration, the head of the bloc's border agency has said.
Italy has now overtaken Greece as the main point of entry for refugees and migrants trying to reach Europe, figures from the UN refugee agency (UNHCR) show.
More than 144,000 people have reached Italy so far this year, compared to the nearly 154,000 arrivals in the whole of 2015. Arrivals to Greece fell sharply after the EU struck a deal with Turkey to prevent departures from its shores.
"In terms of irregular migration right now Italy is the member state number one," Fabrice Leggeri, head of the European Border and Coast Guard, said.
"We have to be vigilant in the central Mediterranean area because there may also be security risks there, not just the migratory pressure," Mr Leggeri said.
Some 90 per cent of arrivals in Italy began their voyage on smugglers' boats in Libya, though there has been an increase in refugees and migrants arriving from Egypt in recent weeks, EU officials say.
In pictures: Life on board a refugee rescue ship
Show all 10
But nearly all those who reach the Italian coast arrive on EU rescue vessels, having been plucked from the sea or saved from overcrowded, unsafe dinghies, according to officials.
They say a rise in the number of rescues may have been inadvertently caused by the EU stepping up its naval Sophia mission in the Mediterranean to go after arms traffickers and train the Libyan coast guard.
"Smugglers started putting even more people on even less reliable boats as now they only have to be able to travel for a shorter period of time before they get to where we are and call for help," a senior EU official said on condition of anonymity.
"Since we are obliged to rescue people in such situations, we have been fishing more out and bringing more to Italy."
Another senior EU official said: "This is not a 'natural' phenomenon, it's engineered by the smugglers."
Italian coastguard rescues thousands of refugees off coast of Libya
The EU says the vast majority of migrants who reach the bloc are not eligible for asylum and will be sent back, though deportations often prove difficult in practice.
Mr Leggeri said his agency would get more involved in the EU's efforts to step up returns to poor African countries and engage more in places in Italy where migrants disembark.
The bloc is now talking to Nigeria, Niger, Senegal, Mali and Ethiopia on readmission of economic migrants and asylum seekers whose applications have failed and said it would make some aid conditional on these states keeping emigration to Europe low.
UNHCR data shows Nigerians make up nearly a fifth of the arrivals in Italy, followed by the nationals of Eritrea at 13 per cent and then Sudan, Gambia, Ivory Coast, Guinea, Somalia, Mali, Senegal and Bangladesh.
Despite Italy's woes, total arrivals to the EU this year are expected to be way below the record 1.3 million refugees and migrants registered in 2015.
Reuters
Join our commenting forum
Join thought-provoking conversations, follow other Independent readers and see their replies