Refugees are 'Muslim invaders' not running for their lives, says Hungarian PM Viktor Orban
'Multiculturalism is only an illusion,' leader claims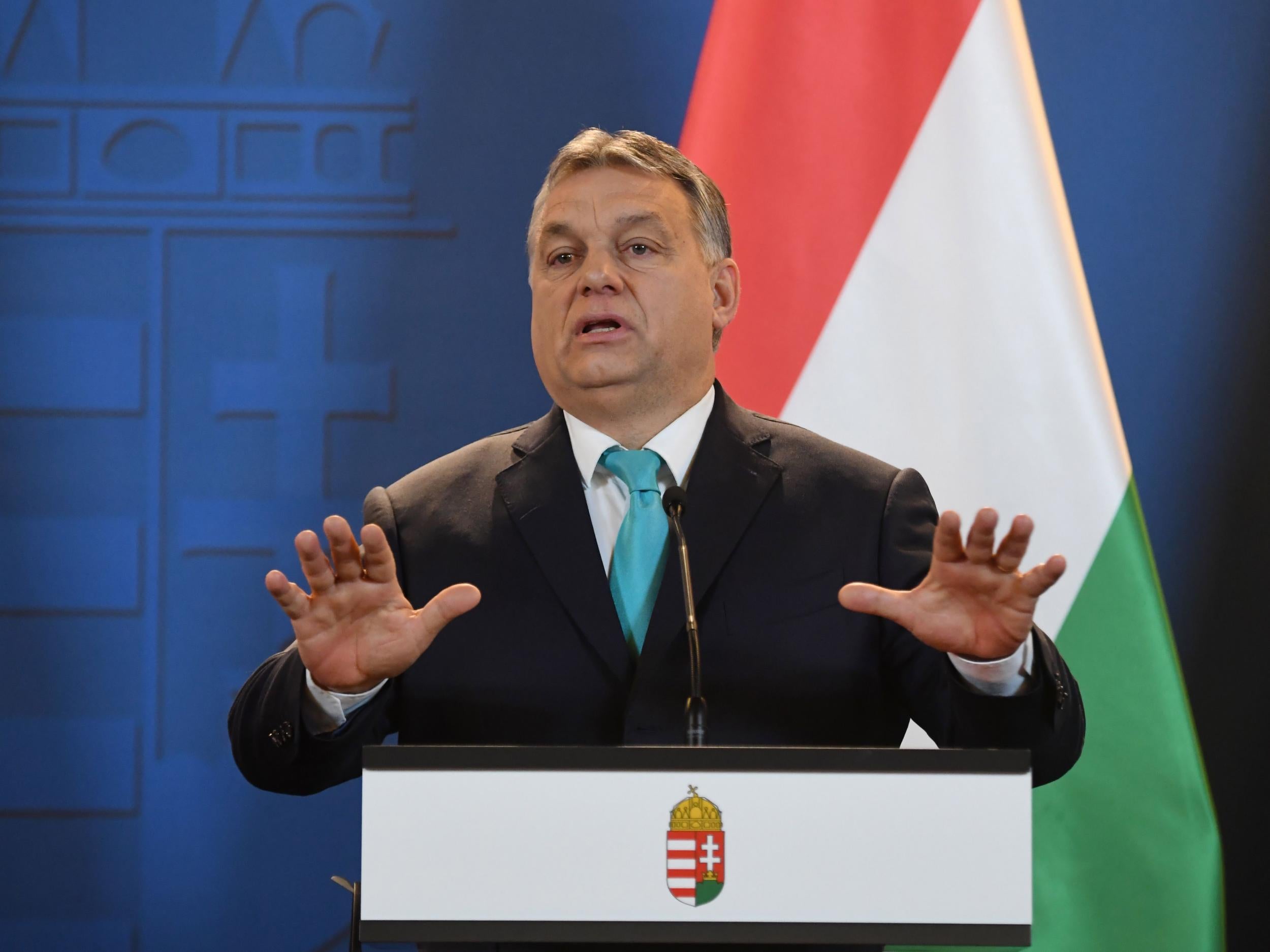 Hungarian Prime Minister Viktor Orban called refugees "Muslim invaders" as he defended his country's refusal to take part in the EU's resettlement programme.
A regular critic of the European Union's refugee policies, the leader of the centre-right Fidesz party has long-fought the bloc's demand that his country accept almost 1,300 refugees
"We don't see these people as Muslim refugees. We see them as Muslim invaders," he told German tabloid Bild. "For example, to arrive from Syria in Hungary, you have to cross four countries, all of which are not as rich as Germany, but stable. So they are not running for their lives there already."
He was referring to a major migration route though Europe, which sees refugees cross through Turkey, Greece, Macedonia and Serbia, before entering Hungarian territory.
Mr Orban added that a large influx of Muslims "inevitably leads to parallel societies". He claimed Christian and Muslim communities "will never unite".
"Multiculturalism is only an illusion," he said.
Asked whether it was fair for Hungary to refuse to accept any refugees, while Germany accepted hundreds of thousands, Mr Orban, who is facing pressure to toughen his stance on immigration still further ahead of elections in Hungary in April, said: "The difference is, you wanted the migrants, and we didn't."
He said there was a "double standard" in place, with Hungary unfairly criticised since the quota "wasn't implemented in over 20 countries".
World news in pictures
Show all 50
Hungary and Poland are the only two countries who have not taken any refugee under the resettlement quota, according to the latest figures from the European Commission.
Austria, Slovakia, and the Czech Republic only took between 12 and 16 refugees each.
Join our commenting forum
Join thought-provoking conversations, follow other Independent readers and see their replies