Refugees seeking new route to safety in Europe could be forced through Croatia minefields
The country has scrambled teams of minesweepers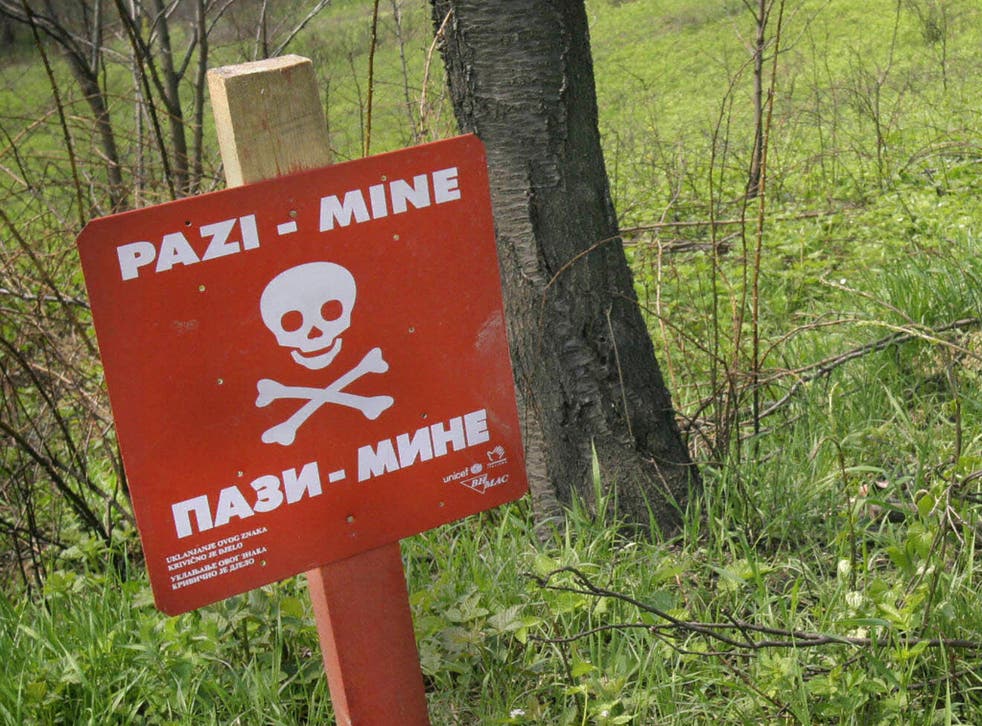 Thousands of desperate refugees who have been turned away at the Hungarian border may be forced to try and cross deadly Croatian minefields in search of safety in Europe.
Left over in the aftermath of the 1990s Balkan wars, there are thought to be between 60,000 and 100,000 landmines covering a 310 square mile area across Croatia.
Efforts to clear them were halted by extensive flooding in 2014, and it is unknown how many remain or are still active.
How Hungary welcomes its refugees - in pictures

Show all 15
It makes for a potentially deadly prospect for refugees who, as of Wednesday morning, have begun arriving in Croatia on their way north towards Austria and Germany.
Minesweeping teams have been scrambled to the border area with Serbia, officials said. A spokesperson for the Croatian Demining Centre told Reuters: "Police have contacted us and we sent a team to the border area in eastern Croatia."
Volunteer groups on social media dedicated to helping refugees in Croatia have been publishing guidelines on how to avoid mines and maps showing where the main minefields are.
And while officials said active minefields were clearly marked with warning signs, hundreds have been killed and many more injured by mines since the end of the civil war in 1995.
Hungary's response to refugees has contributed to a growing sense of distrust towards authorities, and mixed messages from the Croatian government mean that at least some of those who enter the country will travel cross-country, avoiding roads and therefore the police.
On Tuesday, the Croatian government said people who entered its country illegally would be given only two choices – claiming asylum there or being returned to Serbia.
It was not until Wednesday that Croatia's Prime Minister Zoran Milanovic said it would allow refugees to continue onwards.
"Croatia is entirely ready to receive or direct those people where they want to go, which is obviously Germany or Scandinavian countries," he said.
"Many in Europe boast that they are Christians but behave otherwise. Walls will stop nobody and will not help," Milanovic added, in a thinly-veiled swipe at Hungary claims to defend Europe's "Christian values" from Muslim migrants.
If they get through the minefields, refugees in Croatia will still have a long way to go before they reach Austria or Germany. To do that, they still need to cross either Slovenia – or western Hungary.
Join our new commenting forum
Join thought-provoking conversations, follow other Independent readers and see their replies