Refugees tricked into working for free by Swiss cleaning firm
They worked "non-stop" for a month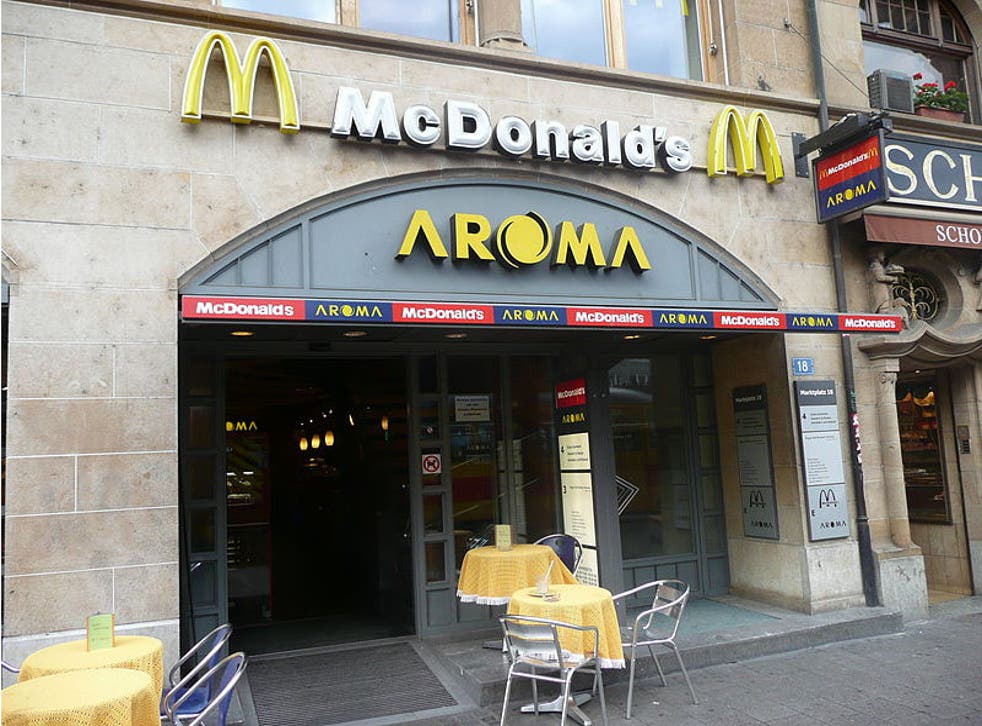 To Yusuf, a refugee from conflict-stricken Sudan, a job cleaning the toilets and mopping the floors in a Swiss branch of McDonalds seemed like a golden opportunity to enter into the world of paying work in Europe. But after he had been working "non-stop" for 40 days, he still had not been paid.
Yusuf reasoned that there wasn't a problem- he'd been told by the cleaning company that he had to work for free to get a residency permit, after which he would be paid like all their other workers. He just had to wait for the cleaning company to organise his work permit.
But when he mentioned this arrangement to another resident at his hostel, he realised he'd been tricked into working for free.
"At first I thought it was normal to work for free in Switzerland to get a residency permit. My friends at the refugee home also did it," Yusuf told the German-language trade union magazine Work.
Yusuf is in Switzerland on a provisional F permit, but his employers (a subsidiary of a company called Top Clean Reinigungen GmbH) said that they could help him to obtain a five-year B permit.
He says that he worked "non-stop" and "without breaks" for 40 days across 2014-2015. After realising that he'd been tricked, Yusuf reported the case to the Swiss union Unia, which recently brought his plight to public attention.
Yusuf demanded 6,868 Swiss Francs (£4740) in backpay from the company. Instead, he says his manager offered him a lump sum of just 3000 francs (£2070), conditional on Yusuf dropping his complaint with the trade union. The offer was turned down, and McDonalds have since terminated their contract with the cleaning firm.
What's more, Unia report that at least another seven refugees were tricked into working for free by the firm, three of whom have since filed wage complaints of their own.
"There's no way I am going to fall for this again," Yusuf added. "I only hope I can find a paying job soon. There must still be decent bosses in Switzerland."
There is no official minimum wage in Switzerland. In 2015, citizens overwhelmingly rejected a proposition to introduce a mandatory minimum wage of 22 Swiss Francs (£15) an hour, which would have been the world's highest.
However, collective bargaining agreements which cover the vast majority of workers mean that even unskilled workers can normally expect a guaranteed minimum income of 2,200 Swiss Francs (£1500) a month. (Switzerland also has some of the highest costs of living in the world).
'Straight Outta Syria': refugees rappers show importance of education
As a rough point of comparison, average income per head in Yusuf's native Sudan is just £670 a month (across the two nations of North and South Sudan). Despite the declaration of independence for South Sudan in 2011, both nations remain rife with violent conflicts and severe humanitarian crises.
In 2014, half a million people were displaced from Darfur alone, as both government forces and independent militias committed multiple human rights violations. The incumbent president of North Sudan, Omar al-Bashir, has been indicted by the International Criminal Court on charges of war crimes, crimes against humanity and genocide.
Register for free to continue reading
Registration is a free and easy way to support our truly independent journalism
By registering, you will also enjoy limited access to Premium articles, exclusive newsletters, commenting, and virtual events with our leading journalists
Already have an account? sign in
Register for free to continue reading
Registration is a free and easy way to support our truly independent journalism
By registering, you will also enjoy limited access to Premium articles, exclusive newsletters, commenting, and virtual events with our leading journalists
Already have an account? sign in
Join our new commenting forum
Join thought-provoking conversations, follow other Independent readers and see their replies