Brussels to announce controversial visa-free travel for Turkish citizens within the EU as part of refugee deal
Brexit campaigners have claimed 80 million Turks would be able to get entry to the UK by applying for European Union residency and acquiring EU passports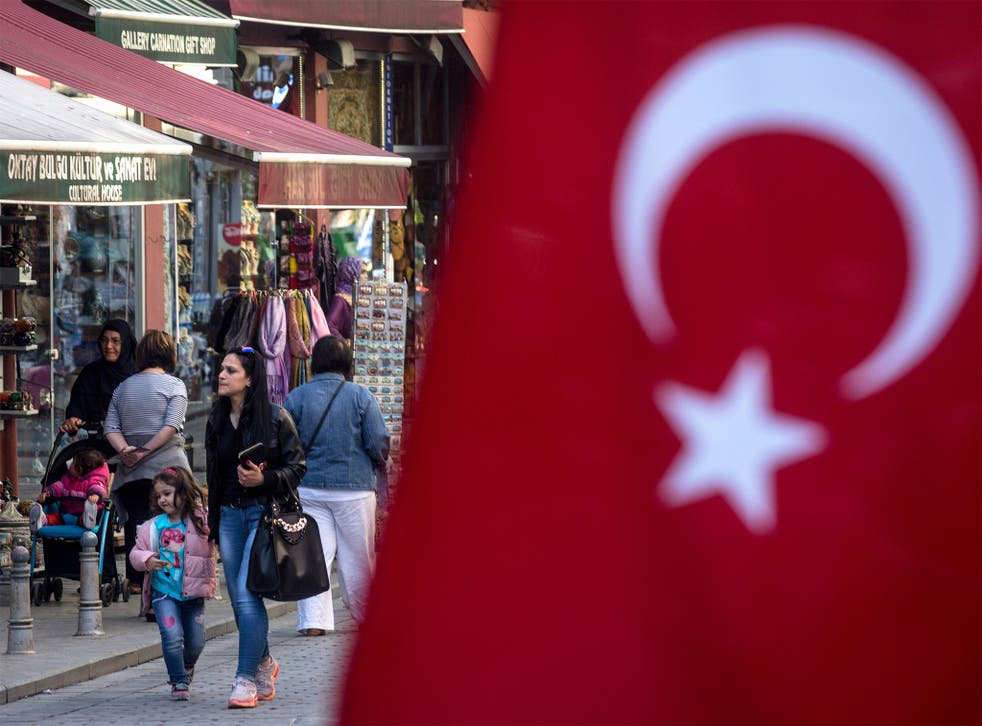 Brussels is expected to officially announce highly controversial recommendations allowing visa-free travel for 80 million Turks in Europe. The decision is part of a deal under which Ankara agreed to take back refugees who have crossed the Aegean Sea to Greece.
The visa waiver being proposed by the European Commission is meant to apply to the 26 member states of the Schengen zone of which Britain and Ireland are not members. But leaders of the Brexit campaign have claimed that Turkish citizens would be able to get entry to the UK by applying for European Union residency and acquiring EU passports. France and Germany have called for an emergency mechanism which will allow a suspension of the proposed changes if there was a sharp rise in asylum applications.
There are also concerns from human rights groups which maintain that the EU is ignoring allegations of abuse against the government of President Recep Tayyip Erdogan in order to send back refugees from Europe
Ankara has been asked to meet up to 72 conditions to become eligible for the visa waiver system. Brussels' officials say eight remain unfulfilled and this will be pointed out in the report being presented. EU member states will vote on final approval at the end of June, by which time remaining issues are meant to be settled, though it some believe that the Turkish government may not be able to fulfil all their obligations in time.
But the Turkish Deputy Prime Minister, Numan Kurtulmus, told The Independent in Ankara: "We believe that 90 per cent of the requirements have been completed. There are only three or four reforms which still need to be carried through, we may have to have some extra time, we shall see. But we are committed to a programme of reform."
Mr Kurtulmus held that the negative image of Turkey over issues like civil rights often presented in the West was "not the reality, it is just perception. We believe that there are 'black groups' which are manipulating negative propaganda against Turkey, and some of them are doing this in western Europe. It is just one side of the story, we need to be much more vocal about our case with the international community."
The Deputy Prime Minister blamed the opposition parties for blocking some of the remaining measures wanted by the EU. The Turkish government has rushed through 15 of the required benchmarks in the last 13 days and had even gone to the extent of sending a private jet to Strasbourg to deposit signed conventions with the Council of Europe.
Dr Fuat Oktay, the president of Turkey's Disaster and Emergency Management Authority, held that statements made by some EU leaders after the death of Aylan Kundi, the three-year-old Syrian boy who drowned at sea while his family were trying to get to Europe, significantly contributed to the refugee problem in Europe.
"It was a sad event, but these statements were misread by the refugees and we had the big move towards Europe. I was going to the camps and talking to these people personally. They believed that as soon they got there they would be welcomed by officials and immediately given housing, jobs and education. We tried to explain to them this won't be the case, but too many had got that into their heads," he said.
EU officials say the Turks have so far failed to deliver issues of judicial reforms, freedom of speech, protection of minority rights and the revision of terrorism laws. The EC report is expected to say: "The Turkish authorities will need to make a concerted effort to address this benchmark without further delay." Ankara has been invited, it will point out, "to align Turkish legislation on terrorism" with EU law, specifically "on the proportionality of action". It also calls on the Turkish government to set up an independent commission to inspect "possible violation of individual rights by law enforcement agencies".
Cyprus has been a thorny issue between Brussels and Turkey, with Ankara refusing to recognise the Republic of Cyprus in the southern half of the island which is an EU member. The Turkish-controlled northern Cyprus does not have international recognition.
However Turkish officials have said that a visa deal with the EU would result in Ankara scrapping visa requirement for Greek Cyprus. Brussels is likely to present this as a major breakthrough justifying the recommendation of visa liberalisation. But there is real apprehension among member states that Ankara may abandon the refugee programme if the EU refuses visa waivers for its citizens.
Under the agreement made by Turkish Prime Minister, Ahmed Davutoglu, with Angela Merkel, the German Chancellor, Turkey accepted refugees sent back by Greece and, in return, sent others seeking to migrate using legal channels.
Turkey's two million Syrian refugees

Show all 11
The foreign ministry in Ankara said that so far 325 refugees have been taken back by Turkey while 103 have gone to Europe. The numbers are tiny in comparison to the tens of thousands who have arrived in Europe. But the ministry's deputy under-secretary, Murat Selim Esenli, maintained this was because many more refugees were now claiming asylum. "We will only take those who want to come back here voluntarily. We are not going to turn our country into an open prison," he said.
There is general resentment among Turkish officials that the sacrifices being made by their country over the refugee crisis are, they feel, not being appreciated in the West. They point out that Turkey is hosting more than three million refugees, 2.75 million from Syria another 300,000 mainly from Iraq, and also now face regular terrorist attacks. "This is while a lot of countries in the EU are holding up their hands and saying we can't help," said Mr Esenli. "We are also acting as the permanent border of Nato and EU against terrorism, not that they give us any credit for that."
Join our new commenting forum
Join thought-provoking conversations, follow other Independent readers and see their replies