Eurostar forced to remind all Remembrance Day passengers not to bring souvenir bombs in their luggage
Stations have previously been evacuated due to passengers taking battlefield mementos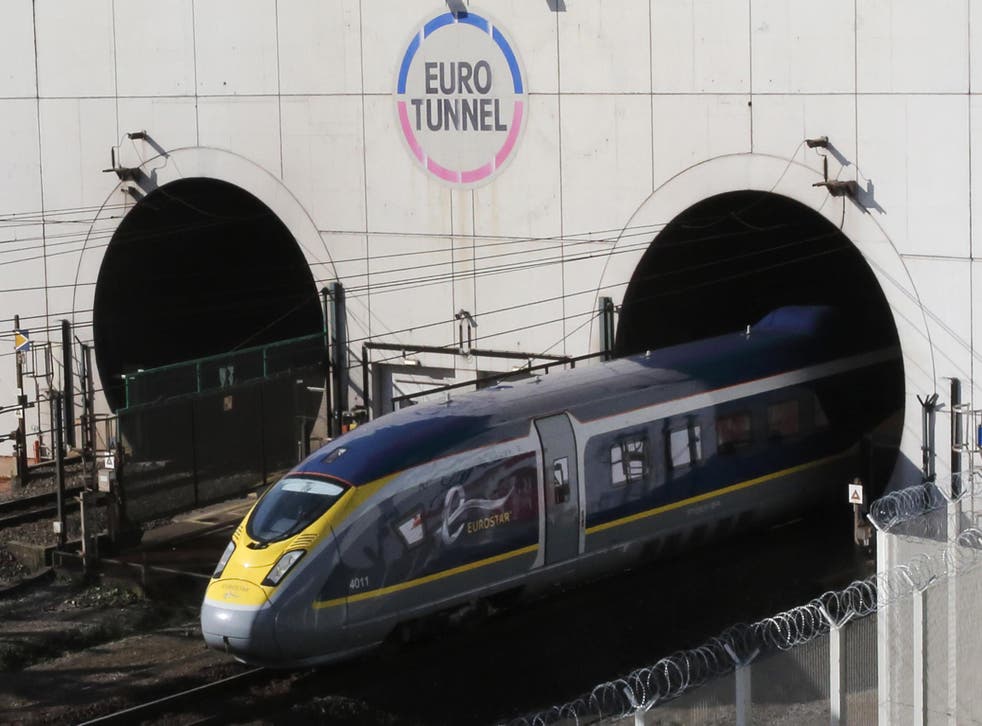 Eurostar has been forced to issue a special warning to its passengers ahead of Remembrance Day that they should not bring "bombs, shells or weapons" in their luggage.
The train operator, which runs cross-Channel services from London to France and Belgium, has had trouble in previous years from some passengers bringing back souvenirs from the First World War battlefields in Flanders.
Decommissioned or replica bombs, ammunition and shells are a popular memento sold in gift shops around the battlefields, but have in the past triggered security alerts at stations.
The train operator said that anyone ignoring the warnings could end up accidentally triggering an evacuation.
In August last year passengers were evacuated from Paris Gare du Nord – and a controlled explosion carried out – after one passenger allegedly tried to bring a "military relic" on the train to London. The relic was rumoured to be a Second World War bomb.
Eurostar's destinations, including Lille and Brussels, are well located for battlefield tourism and commemoration, close to towns such as Ypres where the most deadly fighting took place and cemeteries are located.
Veterans and their families have long travelled to the region to pay their respects, with others – including school groups – also going to learn the history.
In a text message to passengers booked to travel on Remembrance Day weekend the train company said: "Bonjour, As you're travelling during the commemoration period, please remember that you can't bring any real or replica bombs, shells (complete or partial) or weapons on board – even if you bought them from a gift shop.
"If you bring them with you, they'll be confiscated at security and may result in the need to evacuate the station. Bon voyage. The Eurostar team".
Services are expected to be fully booked this weekend, which marks the 100th anniversary of the end of the First World War. Formal commemorations in Europe will this year be focused on Paris, another Eurostar destination, where president Emmanuel Macron will host world leaders for a peace summit.
In pictures: Remembrance Sunday

Show all 15
Some 70 to 80 world leaders including Donald Trump and Vladimir Putin will also attend a wreath-laying ceremony at the Arc de Triomphe in the French capital on Sunday.
Theresa May will also join Mr Macron at the Somme on Friday. The following day he will meet with Angela Merkel at the village of Rethondes, where the armistice was signed.
Join our new commenting forum
Join thought-provoking conversations, follow other Independent readers and see their replies