Researchers open Florence tomb in search for identity of the real Mona Lisa
Scientists hope to match DNA from a skeleton to reveal identity of woman thought to be Leonardo da Vinci's muse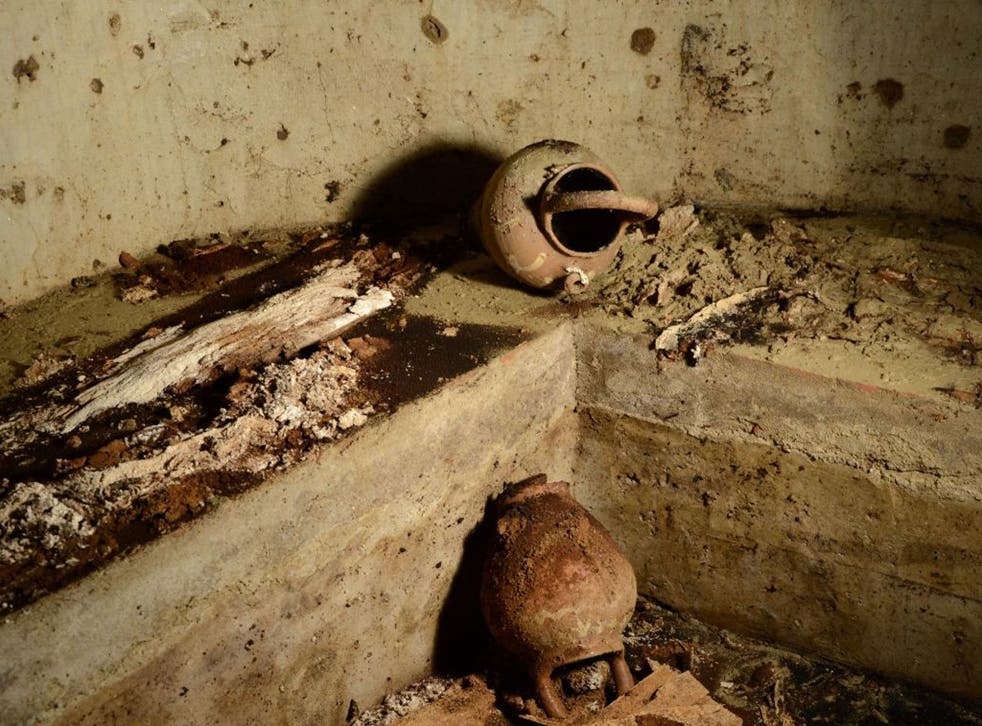 Researchers have excavated a tomb in the Italian city of Florence, in search of remains that could reveal the identity of the woman whose enigmatic smile Leonardo da Vinci immortalised in the "Mona Lisa".
The scientists have dug a small hole in the stone floor of a basilica, under which lies the resting place of the family of Lisa Gherardini, who is thought to have sat for the artist in the early 16th century.
Writer and researcher Silvano Vinceti plans to test DNA in the bones and try to match it with those of three skeletons found last year in a nearby convent.
Historians say Gherardini, the wife of Florentine silk merchant Francesco de Giocondoa, spent her last years at the Saint Orsola convent, a dilapidated building where the hunt for her bones began last year.
Vinceti believes one of the three could be Gherardini.
"For centuries, historians the world over have been coming up with various theories about who this enigmatic, mysterious woman could have been," he told journalists outside the Santissima Annunziata basilica in Florence, where the excavation is taking place.
Vinceti hopes some of the bones lying in the cramped underground room behind the basilica's main altar will belong to at least one blood relation of Leonardo's muse, probably her son Piero.
Once a DNA match is made, Vinceti says an image of Gherardini's face can be generated from the Saint Orsola skull and compared with the painting, the biggest attraction in the Louvre museum in Paris.
"When we find a match between mother and child - then we will have found the Mona Lisa," he said.
The painting sits in The Louvre museum in Paris and draws millions of visitors each year. Experts there have said the Mona Lisa was probably painted between 1503 and 1506.
Opening the Giocondo family tomb for the first time in 300 years is a critical phase in the search by Vinceti and his team, who in 2010 said they had discovered that the mysterious death in 1610 of another Italian master, Caravaggio, was likely caused by lead from his paint.
Register for free to continue reading
Registration is a free and easy way to support our truly independent journalism
By registering, you will also enjoy limited access to Premium articles, exclusive newsletters, commenting, and virtual events with our leading journalists
Already have an account? sign in
Register for free to continue reading
Registration is a free and easy way to support our truly independent journalism
By registering, you will also enjoy limited access to Premium articles, exclusive newsletters, commenting, and virtual events with our leading journalists
Already have an account? sign in
Join our new commenting forum
Join thought-provoking conversations, follow other Independent readers and see their replies