Rogue trader: The man who saved the world (or not)
Police arrest the French trader whose computer games were felt on stock markets from New York to Tokyo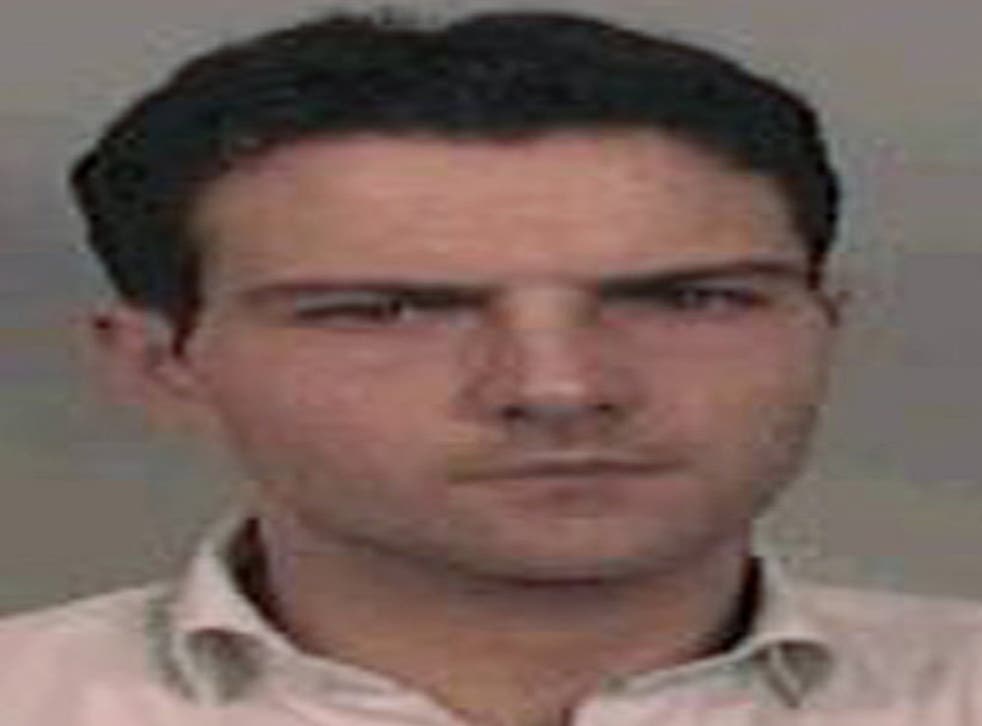 The five billion euro man, Jérôme Kerviel, emerged yesterday as an unlikely and unwitting hero for the global age: the man who accidentally saved the world from recession.
He was also arrested.
Mr Kerviel, 31, was taken into custody by police in Paris on suspicion of three different kinds of fraud. He has reportedly told investigators that he is ready to explain – if he can – how his late-night "virtual" trading on share futures cost his bank, Société Générale, €4.9bn (£3.6bn).
The case for Mr Kerviel as a hero, as well as a suspected fraudster, is complicated – but not that complicated.
Société Générale's chairman, Daniel Bouton, yesterday dismissed as "absurd" suggestions that his decision to dump more than €50bn in unauthorised trades by Mr Kerviel early last week had plunged European stock exchanges into a tailspin. Market experts pointed out, however, that heavy selling by SocGen on Monday – especially of German shares futures – reinforced a mood of panic and helped push all markets down.
This in turn jolted the US Federal Reserve into cutting its interest rates sharply on Tuesday, preventing a copycat crash on Wall Street and possibly also steering the world out of recession.
As a result, some respected US economists are now feting Mr Kerviel as an unwitting saviour. "Merci, Jérôme," said the influential economic analyst, Ed Yardeni, former head economist of Deutsche Bank Securities. "The recession is almost over, thanks to Jérôme Kerviel in Paris and the panic reaction [of the Fed] in Washington... I cannot remember any precedent for such strong support for the economy before the evidence of a recession became manifest."
But there are equally good reasons to be scared – and very scared – by the Kerviel saga.
A junior trader at his desk on the sixth floor of a building just west of Paris accidentally nudged the steering wheel of the entire world economy. What does that tell us about the uncontrolled might of the immense sums of "electronic" money now being traded on futures and hedge funds?
A young man earning €100,000 a year was allegedly gripped by a belief that he had discovered a magic new trading formula. He was able to make unauthorised trades on share futures worth at least €50bn, equivalent to the GDP of Cuba or Slovenia.
For the whole of last year, Mr Kerviel was making massive, secret trades in late-night sessions at his desk – quite separately from his authorised work. He made a profit that he could not easily explain to his bosses. Instead of trying to steal the money and abscond, he set out this month to make a deliberate, off-setting "loss".
As stock markets began to weaken 10 days ago, he found he had accidentally gone much further than he intended, so plunging his secret "business" into a €1.4bn deficit.
Société Gé*érale finally grasped what was happening last weekend. It tried to "unwind his positions", or dump his deals, in the teeth of a falling market, last Monday and Tuesday.
By doing so, SocGen, France's second largest bank and the world leader in financial futures, appears to have made the market tumble even further – increasing its own losses in the process. This led one rival French banker to say yesterday that Mr Kerviel had himself actually lost "only" €1.4bn: "The board of SocGen lost the rest."
How all of that came to happen is now the subject of several, interlocking criminal and government inquiries in France. Mr Kerviel was arrested yesterday afternoon at an undisclosed address in Paris, where he had been looked after by his mother and brother. He was brought in a Renault Kangoo van to the offices of the Paris anti-fraud brigade at rue du Château-des-Rentiers in the 13th arrondissement on the Left Bank. (A rentier in French is someone who makes profits from the work of others.) He faces charges relating to the falsification and fraudulent use of bank records, and to computer fraud.
Police earlier visited the headquarters of SocGen in La Défense, the skyscraper park west of Paris, to gather computer records that would help them track Mr Kerviel's actions. On Friday night, they had raided his empty flat in Neuilly-sur-Seine, a wealthy suburb between Paris and La Défense.
Mr Kerviel, a Breton from a modest background, with a mediocre academic and business career, has not been seen publicly since the scandal broke on Thursday morning. But it was soon learnt that his father had died less than a year ago, and that a relationship had later ended. He is said not to have taken a holiday in eight months.
Quite apart from its failure to police the actions of its junior employee, SocGen faces a raft of awkward questions? French politicians, and even markets experts, have accused the bank of using the Kerviel case to "hide" much larger losses on the US sub-prime market than the €2bn it admitted last week. Share traders are furious that the bank allowed normal trading in its shares to proceed for three days without warning the market. Questions are also likely to be asked about the behaviour of the French central bank. SocGen has said that it warned the Banque de France last Sunday. The European Central Bank and the Federal Reserve in Washington were apparently not warned of the coming storm until Wednesday.
But the greatest single outstanding question is how Mr Kerviel – a young man armed only with a computer screen – could bet €50bn, 30 per cent more than the value of his bank, on the future direction of European stock markets. How could his superiors not notice?
The chairman of SocGen, Daniel Bouton, yesterday gave the fullest explanation so far of the astounding events of the past few days. In an interview with the French newspaper Le Figaro, he explained that Mr Kerviel had been playing an immense computer game with the markets – and the bank's money – "for the whole of 2007".
Mr Kerviel used to work in the bank's "middle office", checking on the legality of the trades undertaken in the "front office". Two years ago, he was promoted to the bank's Delta One trading desk. His job was to trade in "plain vanilla" (ie, uncomplicated) futures contracts on share movements on the Frankfurt, London and New York stock exchanges.
His brief was to bet simultaneously on upwards and downward movements and make a small profit on spotting and "arbitraging" tiny price differences between contracts. He was performing this task in a competent and unspectacular way. At the same time, Mr Bouton revealed, Mr Kerviel had created a quite separate multibillion-euro business, or experiment, or game, for himself – unknown to his employers.
In this separate world, he was buying thousands of genuine futures contracts betting on share price movements and faking the "hedging" contracts that were supposed to balance his risks. He disguised his activities from the bank by using stolen passwords and log-ons and by constantly changing his positions before routine controls became due. As far as the bank was concerned his position was "neutral". In reality, he was taking a massive bet throughout last year that stock markets would broadly fall.
Since they did broadly fall, he ended 2007 in a "winning" position but one that he could not reveal to the bank without admitting the huge risks, and illegal liberties, he had been taking. He therefore set out, Mr Bouton said, "deliberately to take losing positions, so as to wipe out his previous potential gains".
The problem was that Mr Kerviel's "losing" positions were much too successful – something Mr Bouton described as a "Greek tragedy" but which might equally be called a French farce.
Last Friday week, as European stock markets headed downwards, "his losing position became immense", Mr Bouton said. Mr Kerviel's overall position – neutral at the start of the day – plunged deeply into the red by the close of trading, to the tune of €1.4bn.
His supervisors, finally, twigged that something was wrong. Over last weekend, Mr Kerviel was grilled by senior bank officials. In response, he claimed to have created "a new trading technique that was performing very well".
The bank, appalled at what it found, decided to close down (or sell off) all his positions as soon as the markets commenced trading on Monday. When European markets opened, they crashed, after the rout of Asian markets overnight.
Mr Bouton yesterday dismissed as "absurd" claims that SocGen had "caused" the European market crash. He said the bank had been careful to respect the rule that institutions should trade at no more than 10 per cent of the volume of any one market. It was precisely because the bank was so cautious – and honourable – that it lost so much money, he suggested. By the time that all Mr Kerviel's positions had been closed down on Wednesday, SocGen's "loss" had exploded from €1.4bn to €4.9bn.
Mr Bouton also angrily rejected accusations that SocGen had "buried" other embarrassing losses by blaming then all on Mr Kerviel. "I wish people would stop and think," he said. "We shifted into a new hole losses from an old hole. How could that go unnoticed by our auditors?"
Many other questions remain. Most of all, what on earth was Jérôme Kerviel trying to achieve? And what, exactly were central bankers up to last week?
Questions are now being asked about whether Ben Bernanke, the US Federal Reserve chairman, was told by SocGen or Europe's central bankers that the bank was going to unwind its trading positions last Monday. The French bank informed the Bank of France governor, Christian Noyer, on Sunday about the losses and it is understood that he informed Jean-Claude Trichet, chairman of the European Central Bank. But the Fed denies being told of what was happening in Europe.
Senior banking sources in London are saying that it is "astonishing" if the ECB did not inform the Fed of what was going on. Further, they say that if Mr Bernanke did not know, then his action in cutting rates can be seen as a panic reaction.
Rogue traders
Kerviel's is the latest in a line of dizzying losses by unauthorised traders playing for colossal sums:
Nick Leeson Shot to notoriety in 1995 when he brought down Barings after running up £800m losses in Singapore. Spent six years in prison. Portrayed on film by Ewan McGregor
Yasuo Hamanaka Known as Copperfinger or Mr 5 Per Cent because he controlled that much of world supply. Lost $2.6bn on London Metal Exchange working for Sumitomo in 1996
Toshihide Iguchi Surely the world's worst bond trader. Lost $1.1bn over 11 years with 30,000 unauthorised transactions for Daiwa in New York. Jailed for four years in 1995, fined $2.6m
John Rusnak 'the Brogue Trader', sentenced to seven and a half years in Maryland in 2003 after losing $691m at Allfirst bank, then part of Allied Irish Bank. He still owes AIB $350m
Join our new commenting forum
Join thought-provoking conversations, follow other Independent readers and see their replies