'Little Pompeii'; Roman ruins discovered under site earmarked for French housing estate
'This is undoubtedly the most exceptional excavation of a Roman site in 40 or 50 years'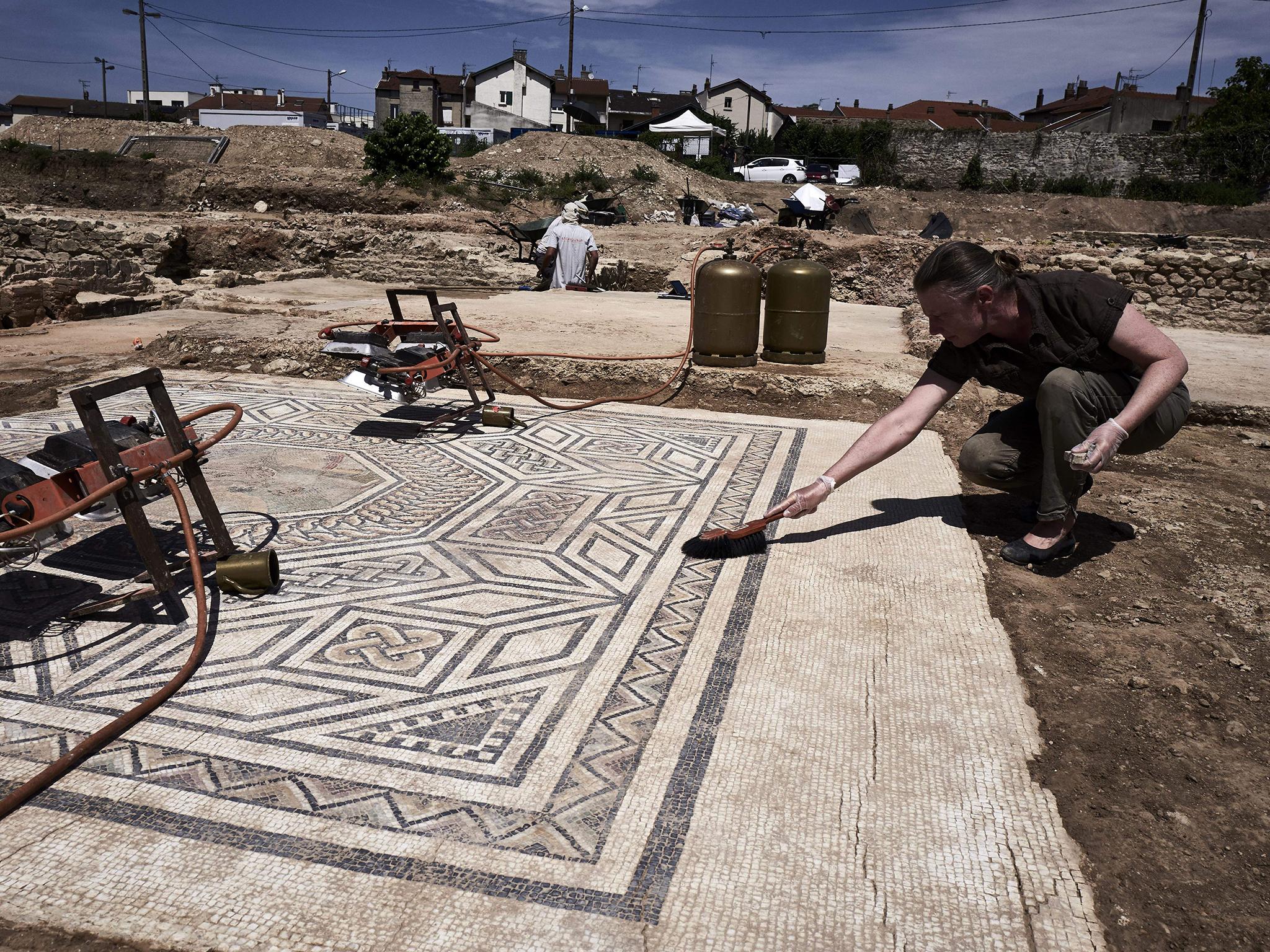 Ruins of an ancient Roman neighbourhood described as a "little Pompeii", have been discovered on a site intended for social housing in southern France.
Called an "exceptional discovery" by the French culture ministry, the 7,000sq m (75,000 sq ft) find in Vienne, a small town to the south of Lyon, includes luxury house and public buildings.
Objects thought to have been abandoned by residents fleeing fires in the first century AD have also been recovered.
Describing the find as a "real little Pompeii in Vienne", Benjamin Clement, the archaeologist leading the dig said they were "unbelievably lucky" to discover it.
"This is undoubtedly the most exceptional excavation of a Roman site in 40 or 50 years," he told AFP news agency.
One of the ruins has been dubbed a Bacchanalian House thanks to its floor tilings depicting maenads - female followers of Dionysus, the god of wine - and half-man half-goat satyrs.
The house may have belonged to a wealthy merchant before its first floor, roof and balcony caught in a fire.
A mosaic discovered in another house depicts a half naked Thalia, muse and patron of comedy, being kidnapped by Pan, god of satyrs.
Archaeologists have also identified a possible school of rhetoric or philosophy, which has a statue of Hercules in its fountain.
Situated on the banks of the Rhone river, the city of Vienne was on a route connecting northern Gaul with the southern province of Gallia Narbonensis.
World news in pictures
Show all 50
It rose to prominence under Julius Caesar and was thought to have been inhabited for three centuries.
Excavation of the site started in April and archeologists have had their time to conclude the dig, extended to the end of the year by the French state.
A team of 20 archaeologists are at work digging down to older ruins.
Some finds will be restored for exhibition in Vienne's museum of Gallo-Roman civilisation in 2019.
Join our commenting forum
Join thought-provoking conversations, follow other Independent readers and see their replies