Romanian city offers free rides to people reading on the bus
The initiative was proposed by Victor Miron, a book-lover and resident of Cluj-Napoca in north-western Romania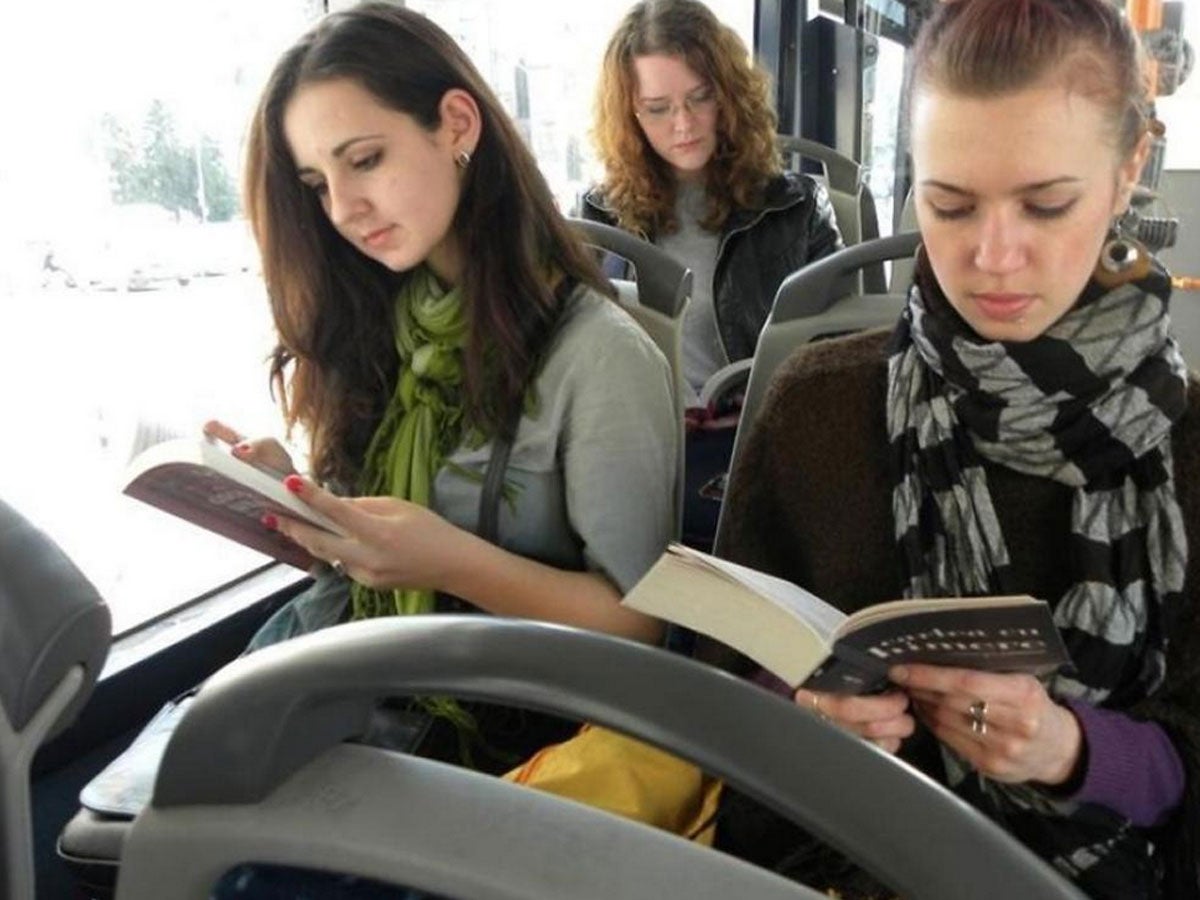 Those who can't resist reading a good book on public transport have been rewarded by a city in Romania, which offered a free bus ride to anyone who read a book during their journey.
The initiative, which ran for a week in June, was proposed by Victor Miron, a book-lover and resident of Cluj-Napoca in north-western Romania.
Miron said that he wanted to "encourage more people to read on public transportation".
He proposed his idea to the city's mayor, Emil Boc, who then posted it to his followers on Facebook.
The idea received such an overwhelmingly warm response that a year later it was put into action.
"I believe that it's better to promote reading by rewarding those who read, instead of criticising the ones who don't," said Miron on arts website Bored Panda this week.
The project was part of a series of events to celebrate Cluj-Napoca winning the title of European Youth Capital 2015.
Other initiatives to celebrate the event and promote reading in the city included using the city's buses and trams to display inspiring quotes from classic and contemporary authors, giving out bookmarks to the general public and a weekly book club which ran throughout June in the Cluj-Napoca's botanical garden.
Miron also organises other campaigns to promote reading including Bookface, which encourages people to post photos of themselves reading in their Facebook profile pictures.
After convincing the mayor to celebrate his love of all things literary, Miron says he is now trying to persuade Mark Zuckerberg to Bookface his profile picture.
Join our commenting forum
Join thought-provoking conversations, follow other Independent readers and see their replies