Missing Romanian teenager begged police to 'stay on the line' before being murdered, recordings reveal
'Please stay with me on the line, I'm really scared', 15-year-old said shortly before police told her to hang up
Alessio Perrone
Saturday 03 August 2019 00:54 Comments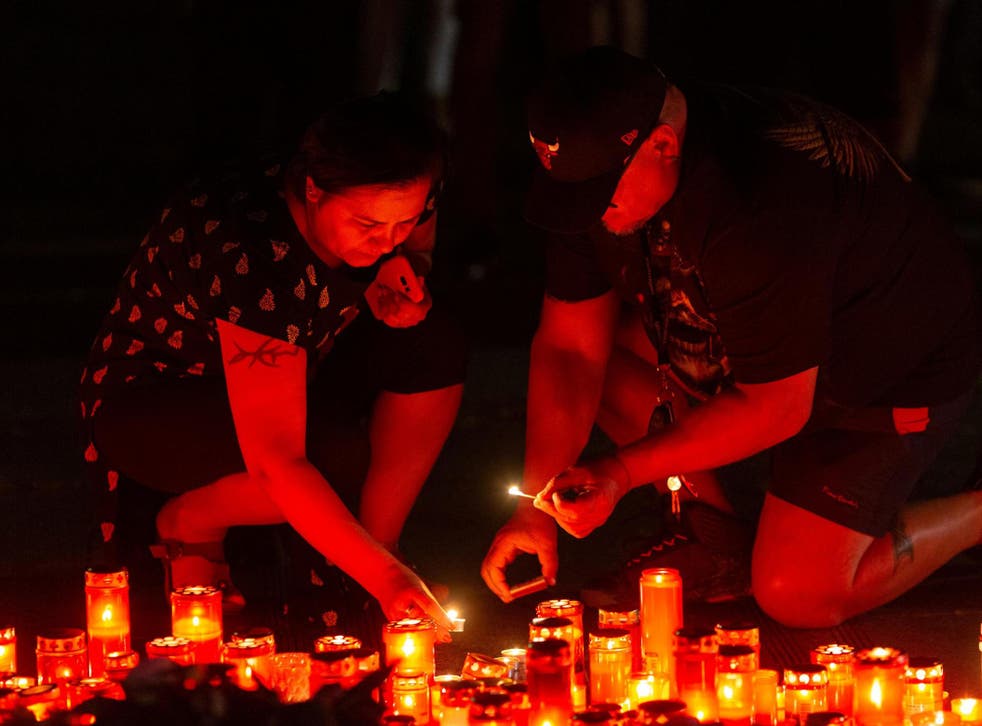 A kidnapped Romanian teenager desperately begged police to "stay on the line" before she was murdered, recordings reveal.
Alexandra Macesanu, 15, had gone missing while hitchhiking home on 24 July and was killed after making three phone calls to the police. Officers then took 19 hours to search the house of her kidnapper in Caracal, about 90 miles (145 km) east of Bucarest in south Romania.
The victim's uncle, Alexandru Cumpanasu, released the transcript of her calls on Facebook on Tuesday, saying he obtained details from the Special Telecommunications Unit (STS) in charge of directing emergency calls.
The Independent has been unable to independently verify the transcripts.
"Please stay with me on the line, I'm really scared," Macesanu desperately cried in her last phone call, shortly before police asked her to cut the call.
Thousands protest after teenage girl murdered by kidnapper in Romania

Show all 9
In the previous calls, she also begged police to "please come quickly, I'm scared", told them she had been raped and said, "I think he's coming back".
She also gave officers details of where she was held – but police waited hours to search the place.
"I can't stay on the line with you, miss, I have other calls," said officer Vasilica Viorel Florescu, according to the transcript and audios. "Stay there, a police car will come without fail, in 2-3 minutes ... what the hell, calm down, the car is en route."
Mr Florescu, a policeman from the nearby town of Slatina, confirmed to local media that he talked to Macesanu twice out of the three calls she made, including the last one.
He told local media he disconnected the call so that local police could get in touch with her and gave her details to Caracal police.
"I repeatedly told her to stay calm and that a police car was coming," he was quoted as saying by the private television station Romania TV.
Gheorghe Dinca, a 65-year-old mechanic from Caracal in south Romania has confessed to killing Alexandra Macesanu, who went missing on July 24, and another 18-year-old girl last seen in April.
Human remains have been found at Dinca's house, where Macesanu was kept, although forensic tests haven't yet confirmed their identity.
The handling of the case sparked public outrage in Romania and caused the dismissals of officials including Romania's national police chief, Ioan Buda, and two county officials.
Chanting anti-government slogans and carrying Romanian flags, the protesters marched from Victoria Palace, the government headquarters, to Revolution Square, where they lit candles outside the interior ministry.
Officials say they initially found it difficult to trace where the teenager called from, but finally identified the house they believe she was held in at 3am last Friday, local media reports.
Despite not requiring one by law, police then applied for a warrant and did not search the property for another 19 hours.
Additional reporting by Reuters
Support free-thinking journalism and attend Independent events
Register for free to continue reading
Registration is a free and easy way to support our truly independent journalism
By registering, you will also enjoy limited access to Premium articles, exclusive newsletters, commenting, and virtual events with our leading journalists
Already have an account? sign in
Join our new commenting forum
Join thought-provoking conversations, follow other Independent readers and see their replies