Royal Navy rescues more than 100 migrants off Libyan coast
A Navy spokesperson confirmed that everyone on board was transferred safely
Rose Troup Buchanan
Thursday 07 May 2015 21:50 Comments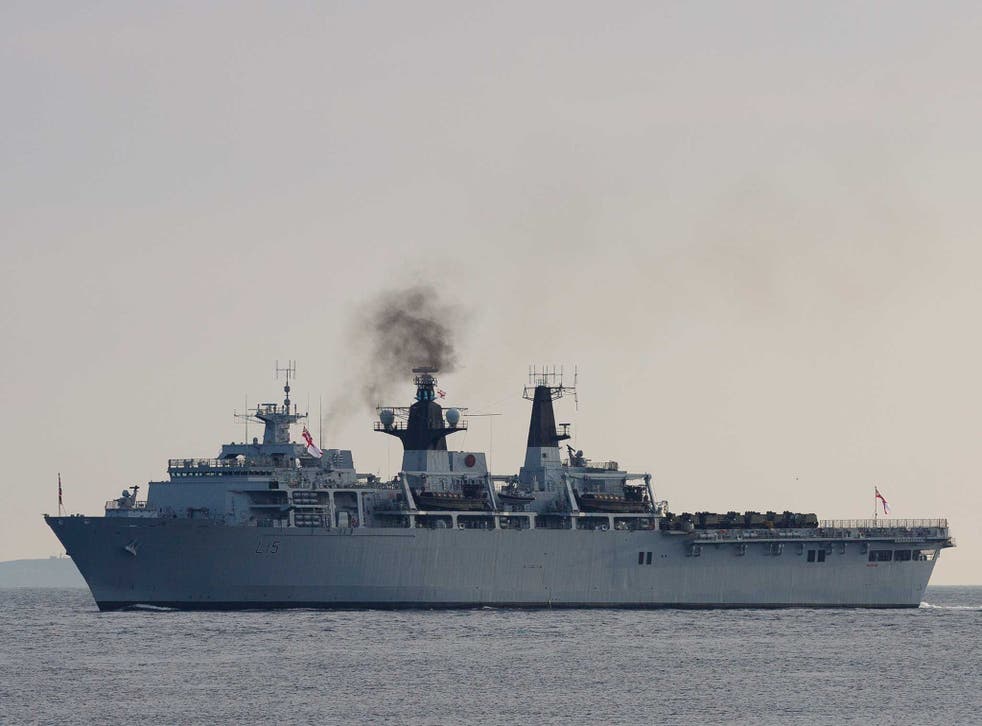 A Royal Navy vessel has rescued more than 100 migrants off the shores of Libya just as their dingy was in danger of sinking.
HMS Bulwark rescued roughly 110 migrants in the first British action since improved conditions on the Mediterranean in March allowed smugglers to return to their trade.
Scores of migrants were transferred to Italian coastguard ship Fiorillo and the dingy was sunk.
"HMS Bulwark, working with the Italian coastguard, today investigated a large rubber boat with approximately 110 individuals on board," a Ministry of Defence spokesperson said.
"The individuals were rescued using Bulwark's landing craft before being transferred onto the Italian coastguard's vessel and taken to land. Everyone was transferred safely and HMS Bulwark remains on task."
It comes amid increasing awareness of the dangers faced by migrants attempting to flee to Europe from dangerous conflict zones and humanitarian disasters around the world.
More than 1,800 migrants died this year alone, a 20-fold increase on 2014.
The Navy vessel, which sailed to the area earlier this month, was declared operational on Monday and will operate out of the Naval Air Station Sigonella in Sicily.
Bulwark will work with three Royal Navy Merlin helicopters, providing a "wide ranging search and rescue capability" according to the Navy.
The Italian search and rescue operation, Mare Nostrum, was abandoned last year after EU members complained about the cost.
Register for free to continue reading
Registration is a free and easy way to support our truly independent journalism
By registering, you will also enjoy limited access to Premium articles, exclusive newsletters, commenting, and virtual events with our leading journalists
Already have an account? sign in
Join our new commenting forum
Join thought-provoking conversations, follow other Independent readers and see their replies