Russia could invade Poland 'overnight', report claims
'Even if Moscow currently has no immediate intent to challenge Nato directly, this may unexpectedly change overnight'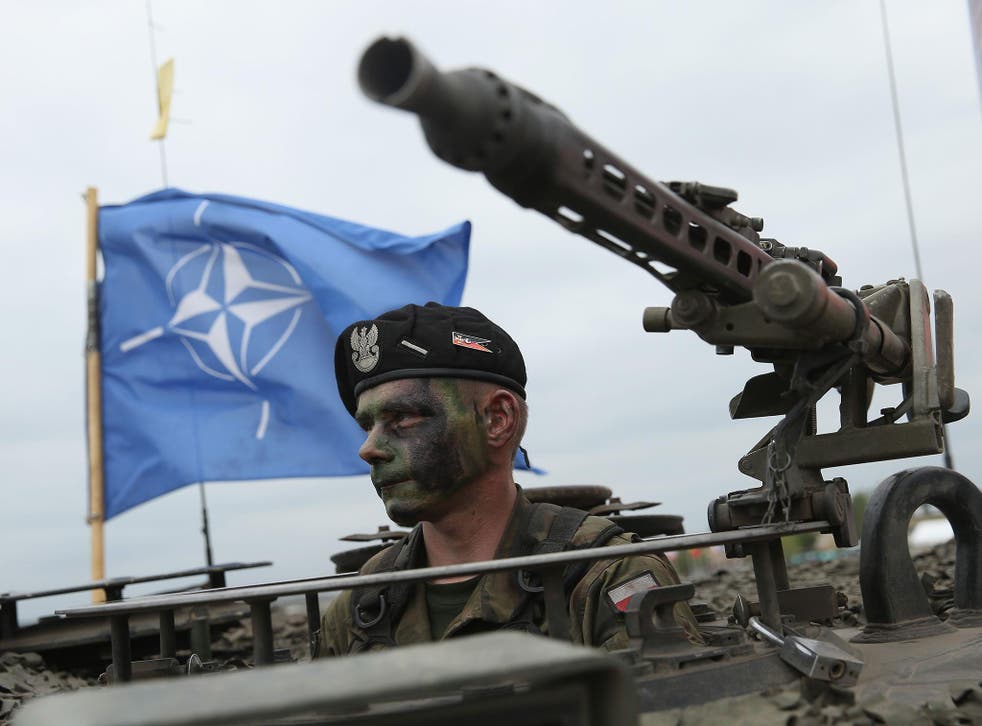 Russia could invade Poland "overnight" and easily overwhelm its Nato allies, a study has predicted.
"Even if Moscow currently has no immediate intent to challenge Nato directly, this may unexpectedly change overnight and can be implemented with great speed, following already prepared plans," the Atlantic Council report warns.
"The capability to do so is, to a large extent, in place."
Tensions between Russia and the Western world

Show all 8
The timing of the Russian invasion could not be predicted, the US-based think-tank report goes on to say, but the country could attack swiftly when Nato and Europe are "distracted by another crisis" or as a reaction to "misperception of Nato's activities".
The report, titled "Arming For Deterrence", claims the Alliance would be slow to respond if Russia were to invade and Polish forces would need "to delay and bog down an invading force and inflict unacceptable damage" to buy time for reinforcements.
"Nato's presence in the region is not currently large enough to achieve this," the report states.
Russia hold military drills
It also suggests a number of measures to counter a resurgent Russia, such as modernising its military arsenal finding incentives to stop men of military age from leaving the country to find work abroad.
The UK has promised to deploy hundreds of troops to "deter Russia from any further aggression" in the Baltic states.
A battalion of 500 soldiers will be sent to Estonia while 150 troops will be based in Poland, with the UK assuming leadership of Nato's standby force early next year.
At the end of June, British personnel joined Nato's largest military drill in Ukraine near the Polish border, an exercise designed to fine-tune joint combat operations.
The drills saw 2,000 soldiers, helicopter gunships and armoured fighting vehicles take part in a series of staged war games, simulating battle conditions.
Poland joined Nato in 1999, a decade after the demise of Moscow-backed communism in eastern Europe. Warsaw has been very critical of Moscow's actions in Ukraine and has repeatedly urged Nato to boost its presence on Polish territory.
Nato has reiterated its commitment to install four new battalions in eastern Europe, a promise made following Russia's annexation of Crimea from Ukraine in 2014.
Register for free to continue reading
Registration is a free and easy way to support our truly independent journalism
By registering, you will also enjoy limited access to Premium articles, exclusive newsletters, commenting, and virtual events with our leading journalists
Already have an account? sign in
Register for free to continue reading
Registration is a free and easy way to support our truly independent journalism
By registering, you will also enjoy limited access to Premium articles, exclusive newsletters, commenting, and virtual events with our leading journalists
Already have an account? sign in
Join our new commenting forum
Join thought-provoking conversations, follow other Independent readers and see their replies