Europe's top human rights court rules against Russia in landmark domestic violence case
Russia 'unwilling to recognise the seriousness and scale of the problem of domestic violence', court finds
Oliver Carroll
Moscow
Tuesday 09 July 2019 21:24 Comments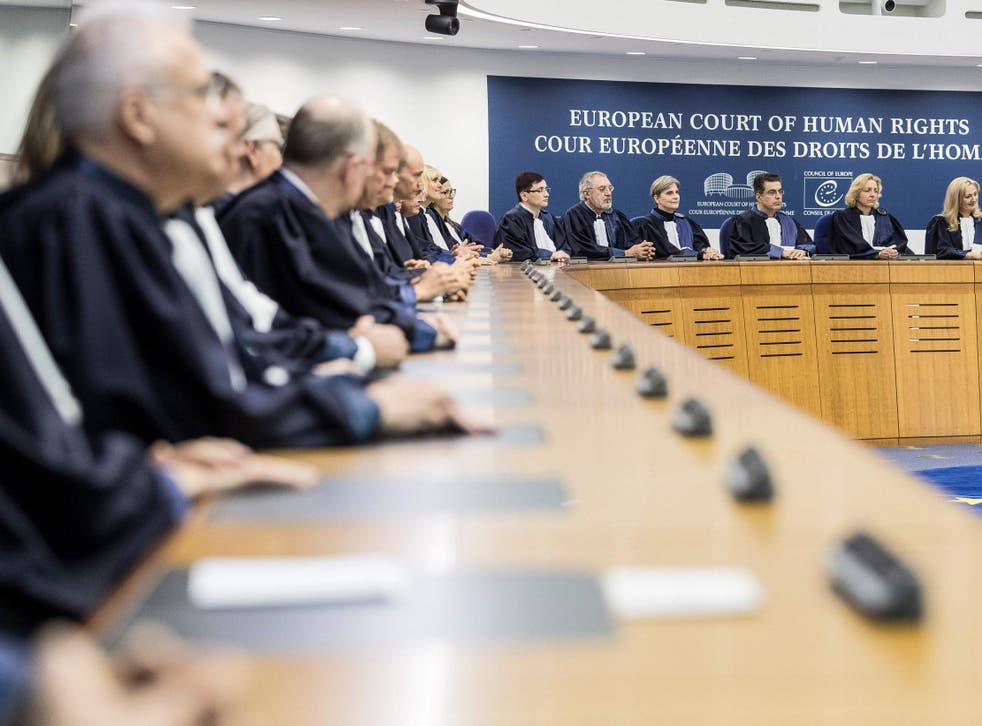 Russia's failure to adequately investigate domestic violence discriminates against women, Europe's top human rights court has found, in a landmark ruling that activists hope will lead to changes in local practice.
Ruling in favour of Valeriya Volodina, a woman who was assaulted, stalked and kidnapped by her former partner, the court concluded Russia had deprived women of equal protection in front of the law. The judgment also obliged Russian authorities to pay Ms Volodina compensation of 20,000 euros, plus legal costs, and propose measures to protect against similar cases.
The text of the decision is unusually blunt. Ms Volodina's ordeal was not a one-off oversight, but emblematic of systemic discrimination, it said. It had come about as the result of "the unwillingness of the State to recognise the seriousness and scale of the problem of domestic violence."
Russia has long been criticised for its hostile legal environment for victims of domestic violence. There is no separate offence for domestic violence and two years ago, authorities decriminalised domestic battery for first time offences.
The 2017 reworking caused disquiet even within the system, with Vladimir Putin's human rights ombudsman Tatyana Moskalkova condemning it as "a mistake."
World news in pictures

Show all 50
Ms Volodina's case was brought to Europe only at the end of a long legal road in Russia. Vanessa Kogan, a caseworker at the "Justice Initiative" NGO who presented the case to Strasbourg, told The Independent that the woman had presented in a "state of severe psychological depletion," afraid for her life.
"The only thing she wanted was to be left alone," Ms Kogan said. "It wasn't about prosecution or compensation, just privacy. Unfortunately, Russian law doesn't allow for the kind of restraining orders that provide this in other countries."
Ms Volodina's claim to the European Court described in detail six cases of serious violence over 2016 and 2018, all of which were documented in police and medical reports.
In testimony to the court, Ms Volodina said her former partner, identified as "S," threatened her and her son. When she fled to Moscow, he tracked her down and kidnapped her.
On several occasions, Russian investigators refused to prosecute, citing "lack of evidence." They agreed to open an investigation in 2018 — but only after the case had been referred to Europe and the man had published intimate photographs of her on the internet. Predictably, that investigation, too, went nowhere.
Ms Kogan said that she hoped today's decision would prove to be a turning point for Russian women.
"It's a crucial step, one among many others," she said. "It is an extra push, a confirmation of where the Russian public is already heading, and an impetus to the reforming voices in the system."
Register for free to continue reading
Registration is a free and easy way to support our truly independent journalism
By registering, you will also enjoy limited access to Premium articles, exclusive newsletters, commenting, and virtual events with our leading journalists
Already have an account? sign in
Join our new commenting forum
Join thought-provoking conversations, follow other Independent readers and see their replies