US to investigate Russian funding of European political parties amidst fears of 'new Cold War'
America believes that Russia has been providing funds to European anti-establishment parties in an effort to destablise Nato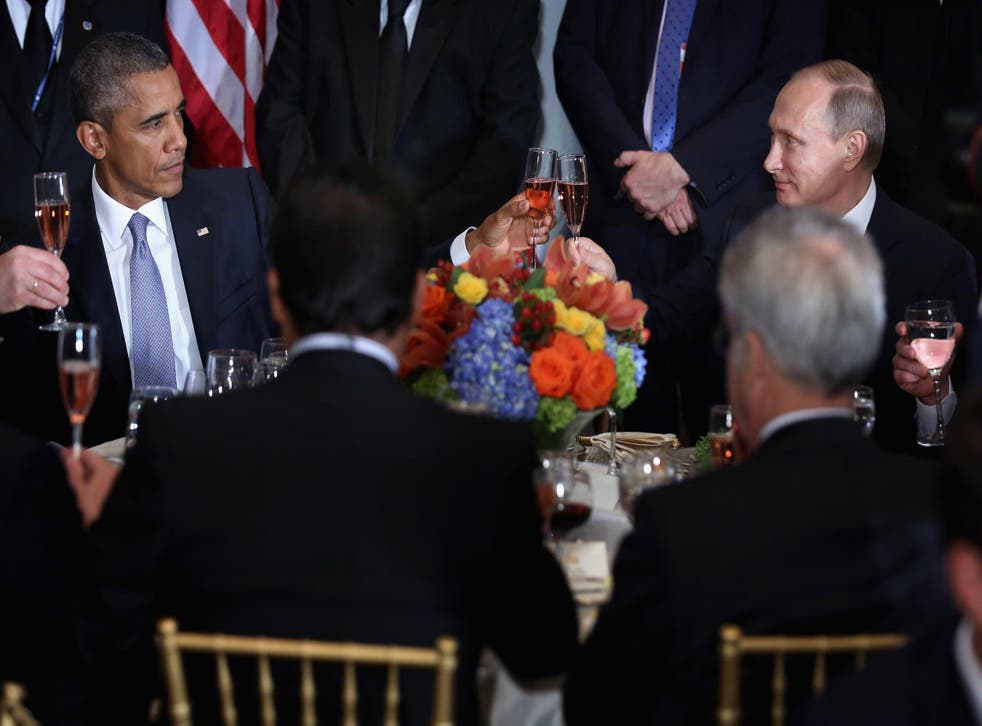 American intelligence agencies are set to investigate whether the Russian government is infiltrating European political parties, amidst fears from UK government officials that a 'new Cold War' is beginning with the Kremlin.
As The Sunday Telegraph reports, the US Congress has instructed James R Clapper, Director of National Intelligence, to mount a review into secretive Russian funding of European political parties.
It is thought that this funding, reportedly given to fringe anti-establishment parties across the continent, could be designed to agitate and destablise the Nato alliance, disturb the political structures of European countries, and stifle attempts to find alternative energy sources.
According to a dossier on Russian activity seen by the paper, 'influence operations' are being conducted by the Russian Government in France, Hungary, the Netherlands, Austria and the Czech Republic.
The parties who have received Russian funding have not been revealed, but the list is thought to include a number of far-right organisations like Italy's Northern League, Hungary's Jobbik, Greece's Golden Dawn and France's Front National - which received a €9 million (£6.9 million) loan in November 2014 from the First Czech Russian Bank, which is believed to have ties to the Kremlin.
These claims mirror Cold War fears that the USSR was providing support and funding to dissident groups across Europe, in an effort to destablise Nato.
One unnamed government source told the paper: "It really is a new Cold War out there."
"Right across the EU we are seeing alarming evidence of Russian efforts to unpick the fabric of European unity on a whole range of vital strategic issues."
The upcoming investigation is not likely to improve US relations with Russia, which have taken a severe hit in the last few years due to Russia's annexation of Crimea and the two nations' differing aims in Syria.
Register for free to continue reading
Registration is a free and easy way to support our truly independent journalism
By registering, you will also enjoy limited access to Premium articles, exclusive newsletters, commenting, and virtual events with our leading journalists
Already have an account? sign in
Register for free to continue reading
Registration is a free and easy way to support our truly independent journalism
By registering, you will also enjoy limited access to Premium articles, exclusive newsletters, commenting, and virtual events with our leading journalists
Already have an account? sign in
Join our new commenting forum
Join thought-provoking conversations, follow other Independent readers and see their replies