Jehovah's Witnesses ban comes into force in Russia after Supreme Court dismisses appeal
Court upholds justice ministry's claim religious group is 'extremist' for second time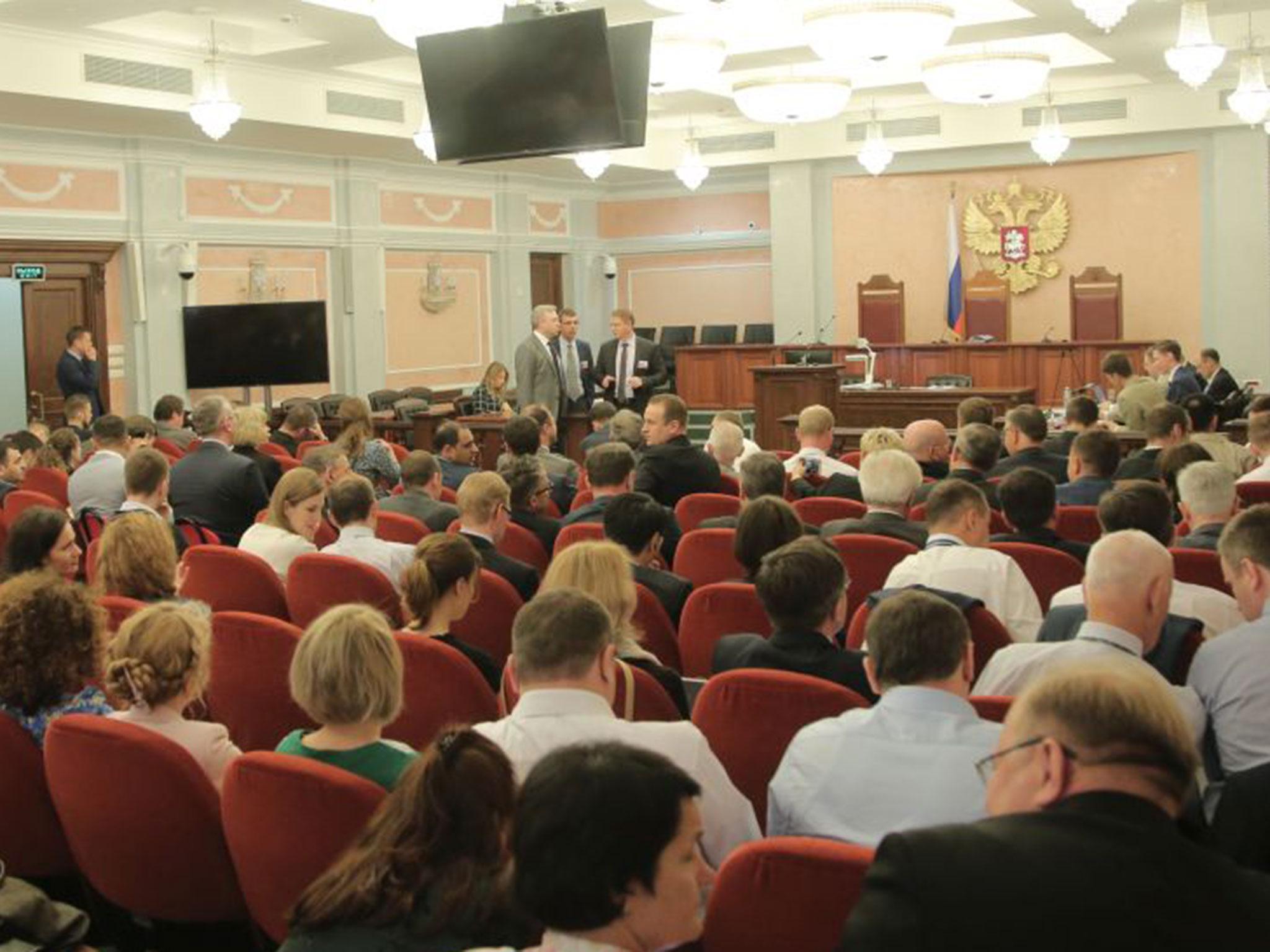 A ban on Jehovah's Witnesses is to come into full force in Russia after a court dismissed an appeal against the group's classification as an "extremist" organisation.
The British and American governments were among those raising human rights concerns over the prohibition, which will liquidate the group's administrative centre near St Petersburg and 395 local religious organisations.
Russia's Supreme Court upheld the ruling on Monday, having previously decided in favour of the justice ministry's characterisation of the Jehovah's Witnesses as an "extremist organisation" whose members "pose a threat to the rights of the citizens, public order and public security".
Judges ordered the closure of the group's Russian headquarters, local chapters and the seizure of its property by the state.
"While we were prepared for a negative ruling, it is still very disappointing," said David Semonian, international spokesman for the Jehovah's Witnesses.
"It is very concerning that despite overwhelming evidence to the contrary, powerful elements within Russia continue to frame our organisation as extremist.
"We can only hope a fair evaluation of the facts will eventually prevail and our right to worship in Russia will be legally restored."
The Christian denomination put forward requests to allow experts to testify on whether their beliefs can be considered extremist but the three-judge panel rejected all motions.
In the two months following the initial ruling on 20 April, the Jehovah's Witnesses international headquarters reported a seven-fold increase in incidents of violence and harassment it said was linked to the case.
Members have raised concern Russia's ban will "give impetus to further acts of aggression".
"Regardless of what negative consequences this decision brings, Jehovah's Witnesses will continue to act within the law to secure their rights and support their fellow worshippers in Russia who must bear the burden of injustice," Mr Semonian said.
The case could be taken to the European Court of Human Rights, which ruled a previous attempted ban on Jehovah's Witnesses in Russia unlawful in 2010, but the court has no power to enforce its decisions and Russia could ignore any verdict.
The British Government previously said it was "alarmed" by the ban and called on Vladimir Putin to uphold religious freedom.
Human rights attacks around the world
Show all 10
Lord Ahmad of Wimbledon, the minister for human rights, said he was "deeply concerned" by the appeal's rejection in light of Russia's public commitments to freedom of religion.
"This ruling confirms the criminalisation of the peaceful worship of 175,000 Russian citizens and contravenes the right to religious freedom that is enshrined in the Russian constitution," he added.
"The British Government continues to call upon the Russian Government to uphold its international commitment to this basic freedom."
The US Commission on International Religious Freedom denounced the Russian Supreme Court's latest ruling and said it reflects the government's "continued equating of peaceful religious freedom practice to extremism".
"The Witnesses are not an extremist group, and should be able to practice their faith openly and freely and without government repression," said its chairman, Daniel Mark, following the by-partisan body's call for Russia to be designated a "country of particular concern" for violations of religious freedom.
"The Russian government is intensifying its crackdown on religious freedom at home while also extending its repressive policies to neighbouring states."
Jehovah's Witnesses, who are known for door-to-door preaching and handing out literature, reject some of mainstream Christianity's core beliefs and have more than 8.3 million members around the world.
The US-based group has generated controversy for stances including its rejection of blood transfusions and opposition to military service, facing court proceedings in several countries.
Jehovah's Witnesses first registered as a religious group in Russia in 1991 and registered again in 1999, but have been targeted repeatedly by authorities in a wide-ranging crackdown on religious freedom.
Russia changed its legal definition of extremism in 2006, removing requirements for violence or hatred but stating the "incitement of….religious discord" as criteria, leaving the Jehovah's Witnesses with the same legal status as Isis or Nazis.
The group's international website was blocked in Russia two years ago over alleged extremism, with its Bibles banned the following year, while a local chairman was jailed for two years on charges of possessing "extremist literature" in 2010.
The Organisation for Security and Co-operation in Europe (OSCE) was among the international bodies condemning a "state sponsored campaign of harassment and mistreatment of Jehovah's Witnesses" it said dated back to the 1990s in Russia.
It listed police searches, assaults, arson attacks, vandalism, seizures and raids on worship, as well as the arrest of several members and criminal investigations.
The Russian Orthodox Church, which enjoys close ties with the Kremlin and the patronage of Mr Putin, is the country's largest religion, with followers representing around 41 per cent of the population.
Join our commenting forum
Join thought-provoking conversations, follow other Independent readers and see their replies