Russian justice system criticised after acquittal rate drops to 0.25%
Kremlin authorities claim high conviction rates reflect thoroughness of investigators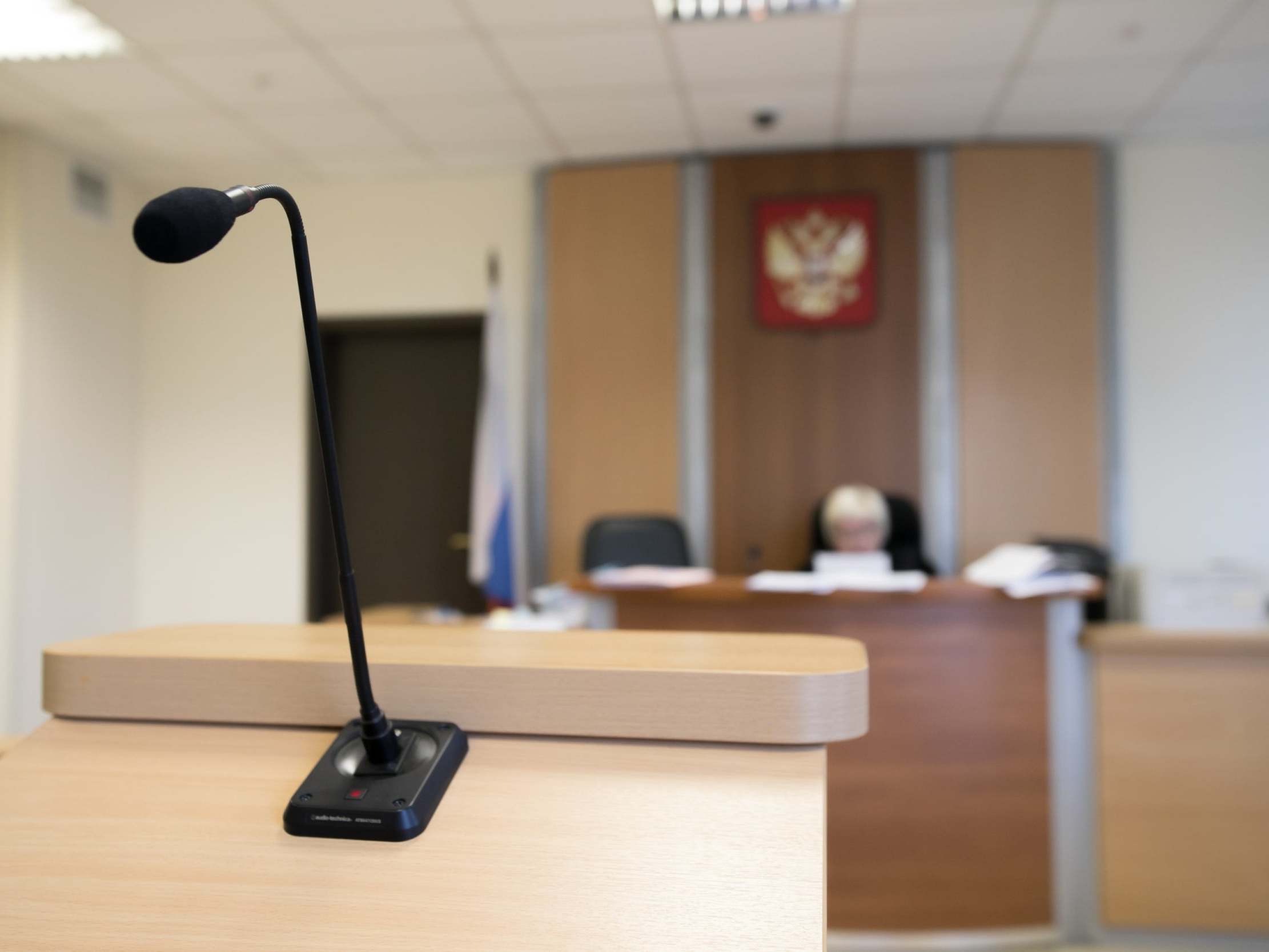 Russia's acquittal rate has dropped to near-historic lows with judicial outcomes now comparable to levels at the height of the Soviet police state.
According to recently published figures, just 0.25 per cent of all cases referred to court last year ended with not-guilty verdicts. That represented a drop of nearly a fifth from 2017 (0.3 per cent) and is less than half the figure from 2014 (0.54 per cent). By comparison, the rate from 2017 to 2018 in UK magistrates courts was approximately 15 per cent, rising to 20 per cent at Crown Court level.
Chances of acquittal are now roughly equal to the 1 in 400 rate seen in the early 1980s under the strongman rule of Yuri Andropov, the former KGB chief and mentor to Vladimir Putin. It is also several orders lower than the acquittal ratio in Stalin's open court system (1 in 10) – although those figures do not include the extrajudicial Troika courts that dealt with so-called enemies of the state.
Russian authorities claim the high conviction rates are a reflection of the thoroughness of investigators and a difference in legal systems that sees many cases resolved before they reach court. But critics describe a "conveyer-belt" system of justice – where highly-dependent judges are afraid of challenging the conclusions of state investigators and threatening their career prospects.
The Kremlin's own human rights ombudsman Tatyana Moskalkova said a growing number of complaints indicated something might be wrong in the system. In a statement published on Tuesday, Ms Moskalkova said as much as a third of the 11,000 complaints she received last year related to judicial malpractice.
World news in pictures
Show all 50
"In the main, citizens are complaining about the wrong classification of crimes, excessive sentencing and unjust application of the law," she said. "The growth of such complains is evidence that the problem has not become any less acute."
Such problems were already costing Russia nearly 770 million roubles (£9.3m) annually in fines to the European Court of Human Rights, Ms Moskalkova added.
Not all of those convicted in Russian courts end up receiving sentences. As many as one in four are found guilty but escape punishment.
This can occasionally happen in cases of restorative justice, where offenders are reconciled with their victims. More often, the reason is less clemency as it is procedural quirks such as statutes of limitation, which set maximum time limits to certain crimes. Occasionally, offenders are ordered to undergo compulsory psychological treatment, a sanction often applied to dissidents during Soviet times.
Around every three out of four cases heard in court result in a custodial sentence, making Russian courts among the most uncompromising in the world. According to the World Justice Project Rule of Law Index, Russian criminal justice is about as good as that of the Dominican Republic or Niger with Russia ranking at 101 out of 126 countries. Conviction rates are now almost on a par with those found in China.
Unsurprisingly, a majority of Russians believe their courts are biased towards guilty verdicts, says Alexei Fedyarov, a former prosecutor now working as an adviser for the "Russia Behind Bars" prisoner advocacy group.
"Judges are not judges in the way normal countries see them," Mr Fedyarov told The Independent. "They are part of the government. Their appointment is dependent on government and in particular the security services, who understand their role in a particular way: to act as verification of investigators' work and no more than that."
Support free-thinking journalism and attend Independent events
Campaigners have called for more jury-based trials as a way of breaking the circle of dependency. But a recent experiment to introduce trial by jury into Moscow district courts was apparently considered a failure by authorities after it resulted in an acquittal rate of 50 per cent.
That, said Olga Yegorova, the head of the Moscow City Court, was evidence that the investigators' work was not done to "a high-enough quality".
Alexander Bastrykin, head of the Investigative Committee and one of Russia's top law enforcement officers, said he is unconcerned by the low levels of acquittals. The near-zero rate was simply a reflection of the "professionalism" of his employees.
"Europe has a stable figure of [just] 20 per cent acquittals," he said. "And they claim to be proud of their work."
Join our commenting forum
Join thought-provoking conversations, follow other Independent readers and see their replies