Russian man dies after posing for photo with hand grenade
Alexander 'Sasha' Chechik was killed instantly, say police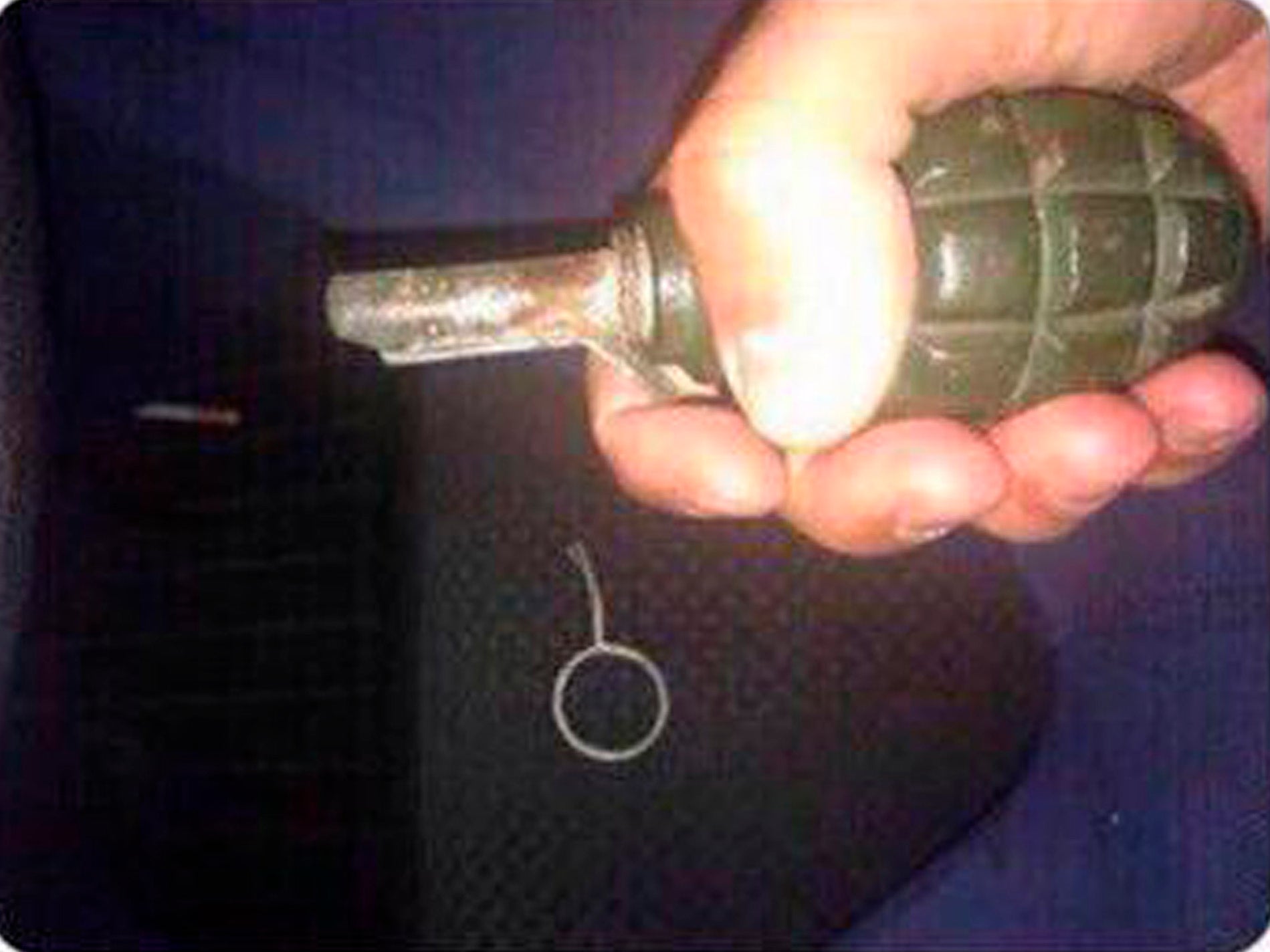 A Russian man has died after he pulled the pin out of a hand grenade and posted photographs of himself holding it.
Alexander 'Sasha' Chechik was killed instantly in the incident in the city of Labinsk in south west Russia, police said.
According to local news outlet Kuban.kp.ru, the man had sent a text to a friend, including a picture of the grenade in his hand with the pin pulled from the device lying nearby.
Russian soldier gives location away with Instagram selfies
In the text exchange, the man's friend asks him where he is and if everything is ok.
"It depends by what you mean 'OK'," he replied, posting the photograph of the grenade.
"Listen, don't f*** around," his friend then replied before following it up with: "Where are you," to which they received no response.
According to Russia's Interfax news service, police have launched an investigation into the illegal trafficking of weapons and ammunition.
A source who spoke to Interfax said: "Apparently the guy did no manage to insert [the hand grenade pin] back in. The explosion broke him in half."
Police believe Chechik expected the grenade would not explode as long as he didn't throw it.
World news in pictures
Show all 50
He had also sent pictures to other friends and police have categorised his death as an accident not suicide, according to agency East2West News.
Join our commenting forum
Join thought-provoking conversations, follow other Independent readers and see their replies