Russia 'trying to oust Angela Merkel by inciting unrest against refugees in Germany'
German chancellor has been a leading advocate of economic sanctions against Vladimir Putin's regime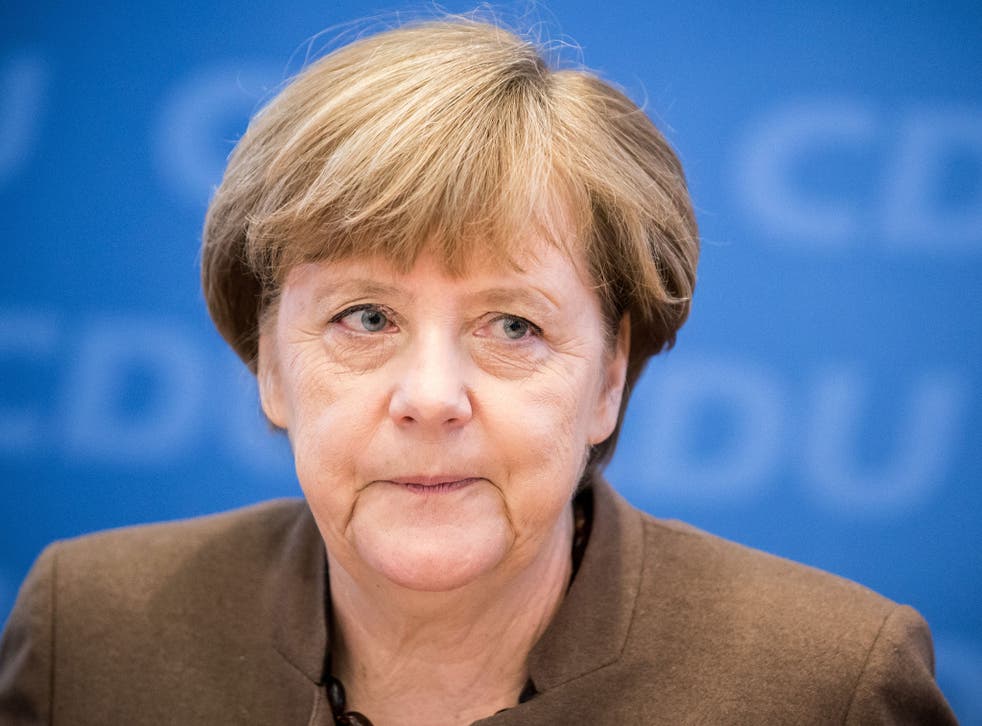 Russia is trying to oust German chancellor Angela Merkel through a propaganda network aimed at provoking anger over the refugee crisis, according to Nato's most senior expert on strategic communications.
Nato analysts have reportedly identified these attempts to topple the German leader, who has been a leading advocate of economic sanctions against Vladimir Putin's regime.
Jānis Sārts, director of Nato's Strategic Communications Centre of Excellence, told the Observer it had gathered evidence of Russia interfering in Germany against Merkel, adding that Russia already had a track record for funding extremist forces in Europe.
Mr Sārts said: "[Russia] is establishing a network that can be controlled. You can use it as they have tried to do in Germany, combined with the legitimate issue of refugees, to undercut political processes in a very serious way.
"Angela Merkel has been a very adamant supporter of continued sanctions against Russia if it was just punishment, that would be OK – but it is testing whether they can build on pre-existing problems and create a momentum where there is political change in Germany.
"I think they test whether they can – in such a big country, with not so many vulnerabilities in normal times – actually create a circumstance through their influence where there is a change of top leadership. They are using Russian speakers, social media, trying to build on the existing fault lines. Use the far right narrative and exploit that.
"In general terms, you can trace Russian funding to the extreme forces in Europe. Either left or right – as long as they are extreme, they are good to come into the Russian picture as of possible use in their tactics.
Refugees settle in Germany

Show all 12
"We saw it in Germany. The best misinformation tool is when your opponent doesn't notice. That is when it is most effective. I would submit that there are a number of countries who have not yet noticed, or have chosen not to notice."
Germany has welcomed more than one million refugees over the past year – a large proportion fleeing from Syria's civil war – who have been encouraged by Ms Merkel's announcement that she would not put a limit on the number who could settle in the country.
Alternative für Deutschland, Germany's right wing populist party, has had a surge of support as a result of the refugee crisis. But Ms Merkel, a hitherto widely supported leader, has received criticism – with a recent poll suggesting 81% of German citizens believe the Chancellor has lost control of the situation. Support for her is now at a four-year low.
Register for free to continue reading
Registration is a free and easy way to support our truly independent journalism
By registering, you will also enjoy limited access to Premium articles, exclusive newsletters, commenting, and virtual events with our leading journalists
Already have an account? sign in
Register for free to continue reading
Registration is a free and easy way to support our truly independent journalism
By registering, you will also enjoy limited access to Premium articles, exclusive newsletters, commenting, and virtual events with our leading journalists
Already have an account? sign in
Join our new commenting forum
Join thought-provoking conversations, follow other Independent readers and see their replies