Russia deploys anti-aircraft missile system to protect Moscow
Russia's defence ministry said the S-400 would protect critical infrastructure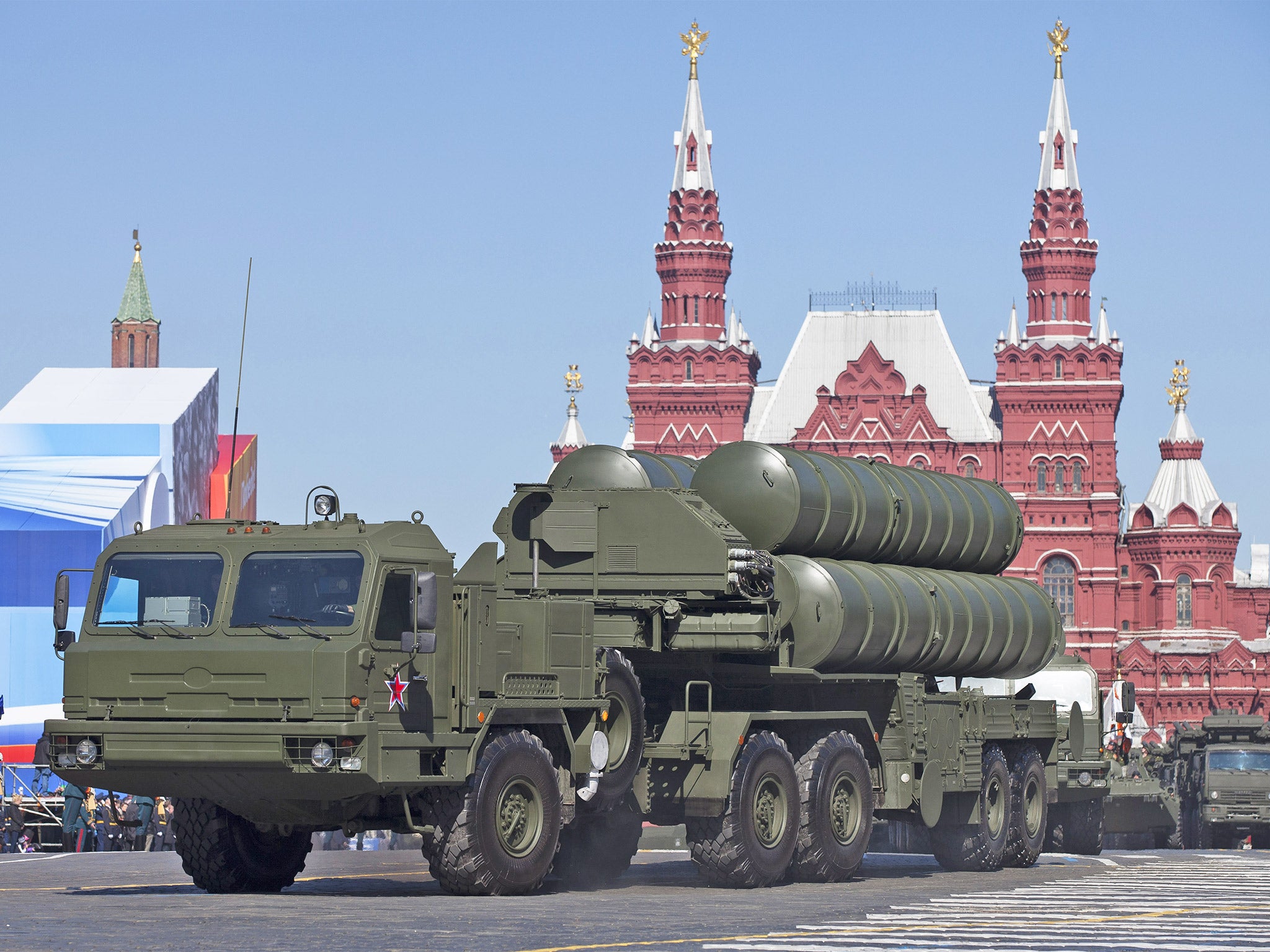 An anti-aircraft missile system has been set up to guard the skies above Moscow.
S-400 'Growler' missile systems - used widely in Syria - have been stationed outside the Russian capital.
Russia's defence ministry also confirmed that an air force regiment had been deployed to the region around the city.
Another air defence regiment equipped with the S-400 system will be put on combat duty near Moscow soon, officials said.
Russia: S-400 anti-missile system features in Northern Fleet drills
The S-400, known in Russia as the 'Triumf' missile system and by Nato as the 'Growler', is the country's most advanced surface-to-air missile system and can hit a target 250 miles away.
The weapon has been sent to the city of Podolsk, 15 miles south of Moscow, local media reported.
"The combat crews of the Aerospace Forces' Moscow Region air defence formation's surface-to-air missile regiment, which received the new regimental set of the S-400 anti-aircraft missile system, have begun air defence combat duty on Wednesday, January 11, in Moscow and Russia's central industrial region," the defence ministry said.
The deployment will offer protection to the Russian capital at a time of heightened tensions with the West.
In pictures: Russian air strikes in Syria
Show all 19
The defence ministry said the S-400 was designed to protect critical state infrastructure – such as bridges, power stations and rail lines – from "enemy air attacks".
But officials offered no indication of what "enemy" that might be.
The deployment follows November's announcement that Russia was deploying the same missile defence system to Kaliningrad.
The Russian enclave borders Poland and Lithuania and missiles based there would be capable of targeting Nato aircraft and missiles over most of the Baltic region.
Join our commenting forum
Join thought-provoking conversations, follow other Independent readers and see their replies