Russia bans Warwick university rowers' naked calendar for being 'gay propaganda'
Makers of the calendar say it was refused by Russian custom officials because its ethos of straight men standing up for LGBT rights is 'heretical' to the current regime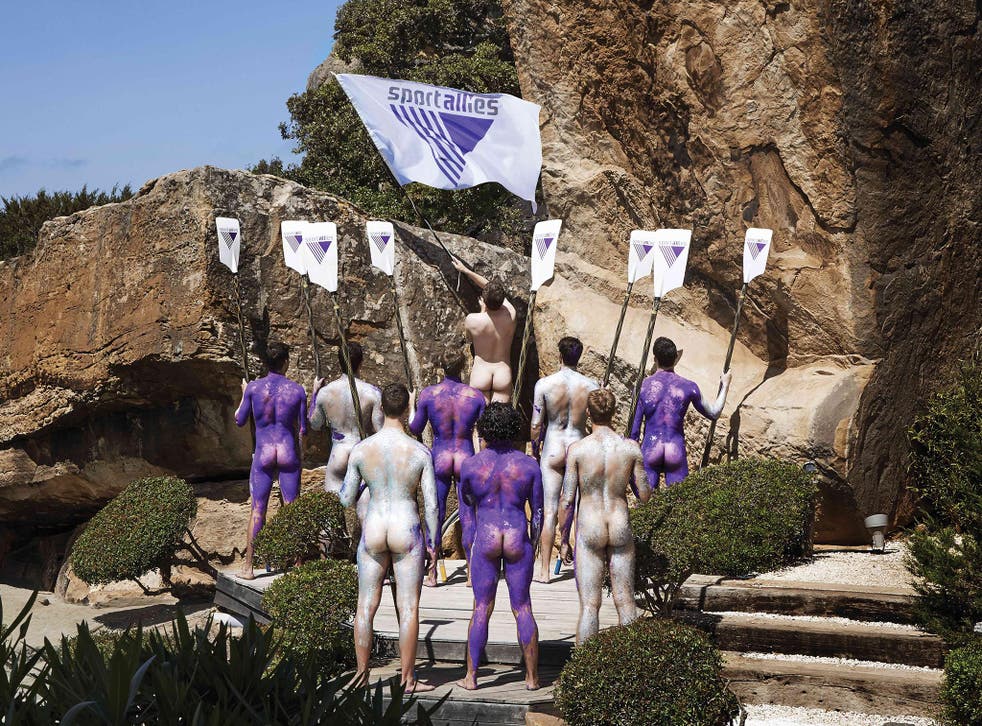 Russian authorities have blocked a popular charity calendar after pictures of naked student rowers potentially fell foul of laws banning "gay propaganda".
The Warwick Rowers calendar, which raises money for an LGBT charity that tackles homophobia in sport, has effectively been banned by customs officials who rejected attempts by the campaign to ship calendars bought online to their Russian customers.
The project, which was originally started as a way to raise money for the university's rowing society in 2009, has grown and now reportedly raises a six figure sum every year for Sport Allies, which promotes diversity in sport.
Around 23 calendars had been shipped to Russia out of which six had already been returned.
Angus Malcolm, the producer of Warwick Rowers and the chairman of Sport Allies, told The Independent that if there had been a physical problem with the calendars or if they did not meet trading standards they would have been stopped by British customs.
He said: "If there is a problem it is usually stopped by British customs officials.
"So if there is something on the Russian side it has to be something to do with the content."
Mr Malcolm said they had received no communication from the Russian officials about why the calendars had been rejected.
The best LGBT+ honeymoon destinations

Show all 16
It costs them an estimated £25 per calendar whenever they are rejected because they have to pay for packaging and shipping to Russia as well as pay for them to be returned to their offices.
The makers of the calendar, which features naked members of the team in various poses, also claimed their website was hit by a distributed denial of service (DDOS) which sent 7,268 visits per second to their website shortly after. They said it was later traced to an IP address in Russia.
Mr Malcolm said: "My heart goes out to the rowers' Russian fans, who are increasingly subjected to acts of hatred and discrimination that shouldn't be tolerated in any society anywhere across the globe.
"The fact Russian customs rejected our calendar is nothing compared to the suffering some LGBT+ people face every day, but it acts as a signifier of the wider problem.
"If they can't cope with a few naked bums, then frankly that's quite sad."
He said Russia's President, Vladimir Putin, was promoting "precisely the kind of toxic masculinity that Sport Allies and the Warwick Rowers want to challenge".
"With the rise of Putin's brand of populism around the world, we have never needed straight allies like the Warwick Rowers more than we do now," he added.
The LGBT community in Russia has suffered increasing persecution and violence in recent years.
Authorities often turn a blind eye to the beating and even murder of gay rights activists and reports emerged earlier this year that police in semi-autonomous Chechnya "rounded up" and tortured over 100 gay men.
Mr Malcolm said that he believed the calendar had drawn the attention of the Russian authorities because it promoted an ideal that was "heretical" to the country's populist rhetoric which treats LGBT people as "deviants" who are unwanted by the rest of society.
"This is a bunch of straight men getting their kit off for LGBT rights," he explained.
The photographer said the Warwick Rowers were increasingly being recognised for their work around the world and he had even visited No 10 last month to discuss how to tackle homophobia.
A spokesman for the Russian embassy in London told The Independent they were not aware of the case but insisted the ban on gay propaganda was a law "against promotion of non-traditional sexual relations among minors".
Join our new commenting forum
Join thought-provoking conversations, follow other Independent readers and see their replies