Russia 'simulated full-scale war' against Nato, says military commander
'The scale and extent of the entire exercise was far greater than officially stated'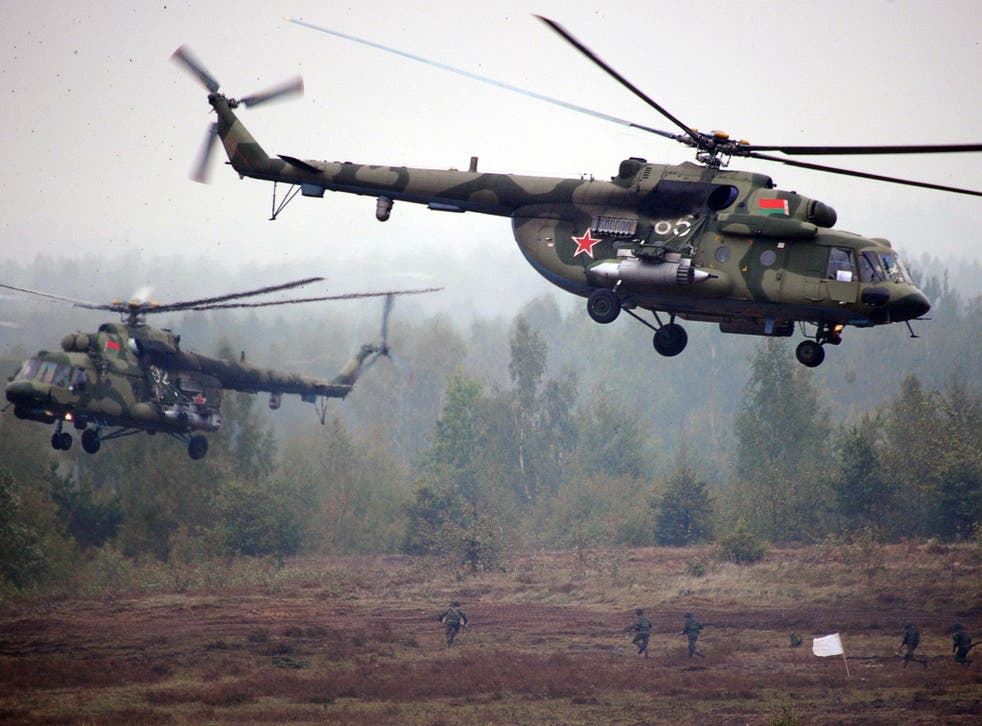 Russian war games held last September "simulated a large-scale military attack against Nato", the commander of the Estonian Defence Forces has claimed.
Riho Terras confirmed Nato's fears that the Zapad (or "West") exercises were used to simulate a conflict with the US-led alliance and show off Russia's ability to amass large numbers of troops at extremely short notice in the event of a conflict.
The drills – which were held in Belarus, the Baltic Sea, western Russia and its Kaliningrad outpost between 14 and 20 September last year – depicted a fictional scenario concerned with attacks by militants, according to Russia's defence ministry.
Royal Navy tracks Russian warship through North Sea on Christmas Day
But in an interview with Germany's top-selling newspaper, Bild, Mr Terras said: "Let me be clear: with the exercise Zapad 2017, Russia simulated a large-scale military attack against Nato.
"It was not targeted towards the Baltic states only, as it was a theatre-wide series of exercises spanning from high North to the Black Sea."
He added: "The scale and extent of the entire exercise was far greater than officially stated."
Instead of being a "purely defensive" exercise, as Russia claimed, Zapad was used to simulate a "full-scale conventional war against Nato in Europe", the newspaper previously reported, citing two analysts from a western intelligence service.
The report claimed the drills involved far more troops than the 12,700 that Russia's defence ministry claimed took part.
Another 12,000 Russian soldiers took part in exercises in regions "near the Estonian borders", and more than 10,000 in the area near the north of Finland and Norway, the sources said.
World news in pictures

Show all 50
Under the Vienna document, a Cold War-era treaty that sets out rules for military exercises, war games numbering more than 13,000 troops should be open to observers who can fly over the drills and talk to soldiers. Nato sent one expert to a visitor day in Russia and two to a visitor day in Belarus.
The intelligence analysts also told the paper the drill rehearsed a "shock campaign" against Nato countries such as Germany and the Netherlands, but also Poland and the non-Nato states of Sweden and Finland.
It practised "neutralising or taking under control air fields and harbours" in the Baltic states, as well as simulating bombings of "critical infrastructure" such as "air fields, harbours, energy supplies" in western Europe.
"The number of troops participating in the exercises significantly exceeded the number announced before the exercise – the scenario was a different one and the geographical scope was larger than previously announced," Nato secretary general Jens Stoltenberg said at the time.
Join our new commenting forum
Join thought-provoking conversations, follow other Independent readers and see their replies