Russian prisoners transported in 'cruel, inhuman and degrading conditions in train carriages from Soviet era'
Journeys can last longer than a month and prisoners can have no contact with the outside world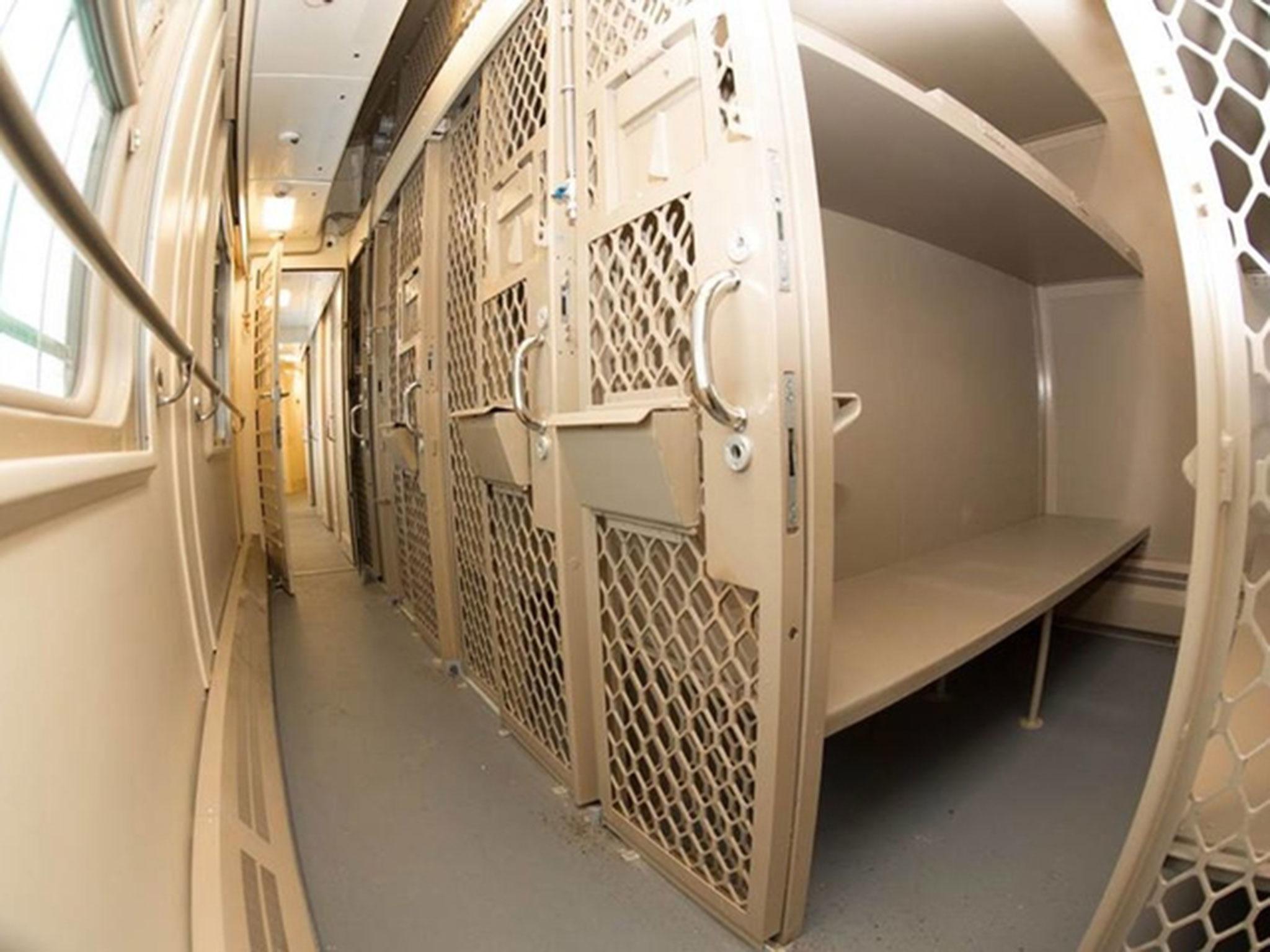 Prisoners in Russia endure "cruel, inhuman and degrading" conditions in overcrowded train carriages as they are transported to different parts of the country, Amnesty International has claimed.
Up to 12 prisoners are allegedly packed into cramped and windowless train compartments where they are unable to lie down and are forced to sit upright.
They described being allowed to use the toilet once every five or six hours, or not at all while they endure lengthy waits on railway sidings.
Some prisoners told the human rights organisation they abstained from eating and drinking before being transported.
It is common for the journeys to corrective colonies to last a month or more as the trains often travel by complicated routes, during which time prisoners have no contact with the outside world.
Prisoners are transferred to corrective colonies in distant parts of the country in special train carriages known as "Stolypins," many of which date from the Soviet era.
Twelve or more prisoners are placed along with their luggage in each windowless compartment, which in a normal passenger train would sleep only four people.
Each compartment has three bunks on each side, with a seventh fold-out bunk which bridges the gap between the two middle bunks.
"We travelled for four days to Samara without bedding, in the clothes we came in, without anything," one prisoner told Amnesty. "They didn't even give us a chance to brush our teeth. It was 40 degrees Celsius, there was no water in the water container or in the toilet."
Another prisoner described how they suffered because they were not allowed to use the toilet when they needed it. "If I had known the day before I would have stopped drinking and I would have controlled my water intake. It is better to be thirsty than to suffer on the train," they said.
Women are disproportionately affected by the journeys, Amnesty said, as only 46 or Russia's 760 penal institutions accommodate women.
Amnesty said the prisoners and their families or lawyers are rarely told their destination as the Russian prison authorities treat all information about transportation with the utmost secrecy.
"Prisoners confined to overcrowded train compartments spend days or even weeks without contact with the outside world," Lyudmilla Alexeyeva, Chair of the Moscow Helsinki Group, said. "Once they are in transit, prisoners become invisible, their suffering unmitigated and unseen."
As well as being deprived of ventilation and natural light, prisoners are banned from wearing watches, further increasing their disorientation.
World news in pictures
Show all 50
"Convicted prisoners are packed into tiny spaces on trains with no ventilation, no natural light, little water, and infrequent access to toilets," Denis Krivosheev, Amnesty International's Europe and Central Asia Deputy Director, said. "At the end of journeys that can last well over a month, they finally arrive at their destination, thousands of miles away from their families.
"During these long journeys there is no possibility for prisoners to contact the outside world and the authorities refuse to disclose their whereabouts. They effectively 'disappear' for weeks or even months at a time, leaving their families without news and placing them outside the protection of the law and open to further abuses.
"In legal terms it effectively amounts to enforced disappearance."
He added: "It's time the Russian authorities finally rid themselves of the legacy of the gulag. They must end these practices and ensure that prisoners are transported in conditions which comply with international law and standards."
The Russian embassy in London declined to comment on the report and instead directed The Independent's request to the Russian Federal Penitentiary Service. The Service, which uses a Soviet era email address, did not respond respond to requests for comment.
Join our commenting forum
Join thought-provoking conversations, follow other Independent readers and see their replies