Russian deployment of missiles on Polish border destabilising Europe, says John Kerry
'We call on Russia to refrain from words or deeds that are inconsistent with the goal of promoting security and stability'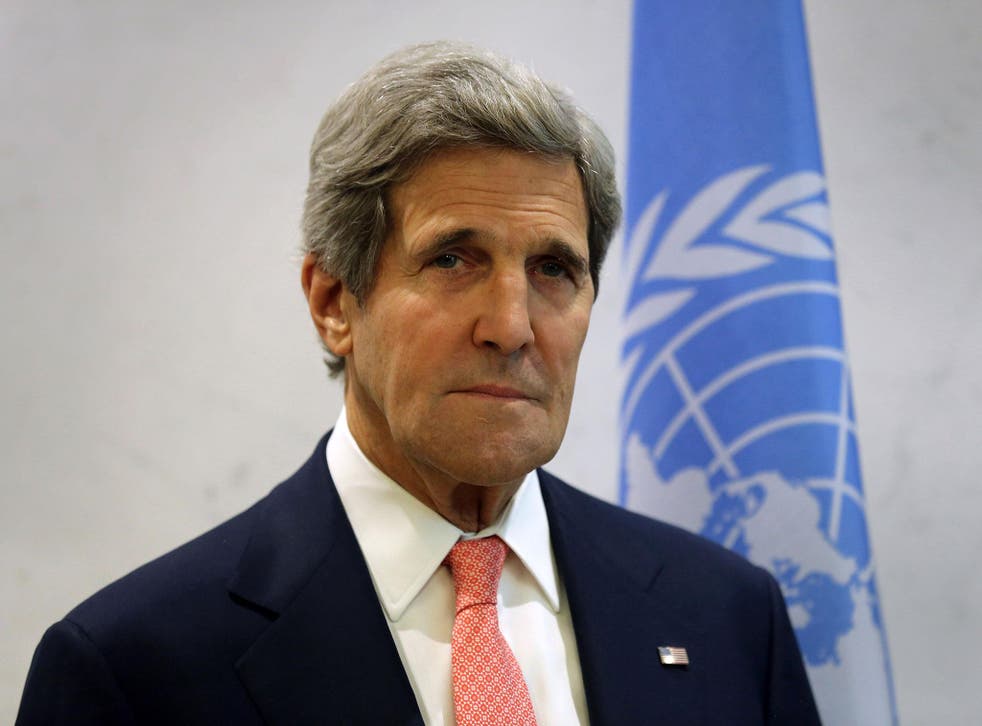 The deployment of Russian missiles on the Polish border "is destabilising to European security," the US State Department has warned.
Moscow said will deploy S-400 surface-to-air missiles and nuclear-capable Iskander missiles in the exclave of Kaliningrad over "concern" about Nato expansion.
"Russia has made threats to move its Iskander missiles to Kaliningrad for the past decade in response to a variety of developments in Europe, none of which demand such a military response," State Department spokesman John Kerry told reporters.
"We call on Russia to refrain from words or deeds that are inconsistent with the goal of promoting security and stability," he added.
Russia shows off new weapons as Syria offensive resumes
His comments came in response to the head of the defence committee in Russia's upper house of parliament saying the Kremlin was forced to react to the planned deployment of Nato's US-led missile shield in eastern Europe.
"As response measures to such threats we will have... to deploy additional forces... This reinforcement includes deployment of S-400 and Iskander systems in Kaliningrad," the state-run RIA news agency quoted Viktor Ozerov as saying.
"We are facing two main tasks — to penetrate air defenses and ensure protection from possible strikes," Mr Ozerov added.
The S-400, which Russia has sued to protect its air base in Syria, is a sophisticated weapons system capable of simultaneously tracking and striking multiple aerial targets at ranges of up to 400 kilometeters (250 miles).
Based in the Kaliningrad exclave, which borders Nato members Poland and Lithuania, it will be capable of targeting Nato aircraft and missiles over most of the Baltic region.
The Iskander has a range of up to 500 kilometres (310 miles), allowing it to target facilities in several Nato member nations with pinpoint accuracy. It can be fitted with a conventional or nuclear warhead.
Russia has previously said it periodically sends Iskander missiles to Kaliningrad, but until now it has said these were routine drills.
The Russian Interfax news agency also said the military had deployed state of the art Bastion anti-shipping missile launchers in Kaliningrad. The Bastion made its combat debut in Syria earlier this month and can be used against ships and ground targets.
World news in pictures

Show all 50
Russian President Vladimir Putin said Moscow was "concerned by Nato's decision making" in an interview broadcast on Monday.
"Why are we reacting to Nato expansion so emotionally? We are concerned by Nato's decision making," Mr Putin said.
"What should we do? We have, therefore, to take countermeasures, which means to target with our missile systems the facilities, that, in our opinion, start posing a threat to us," he added.
Moscow has not linked the moves explicitly with what it says is a Nato military build-up on Russia's western borders.
Up to 300,000 Nato troops were put on alert earlier this month, amid rising tensions between Russia and the Baltic states.
In October, Nato was preparing to station 4,000 troops on the Russian border with the Baltic states in its biggest military build-up since the Cold War.
Additional reporting by agencies
Join our new commenting forum
Join thought-provoking conversations, follow other Independent readers and see their replies