Vladimir Putin claims decision to overturn child rape case conviction 'dilutes national values'
Russian president says an Austrian court ruling quashing the child rape conviction of an Iraqi man has 'diluted national values'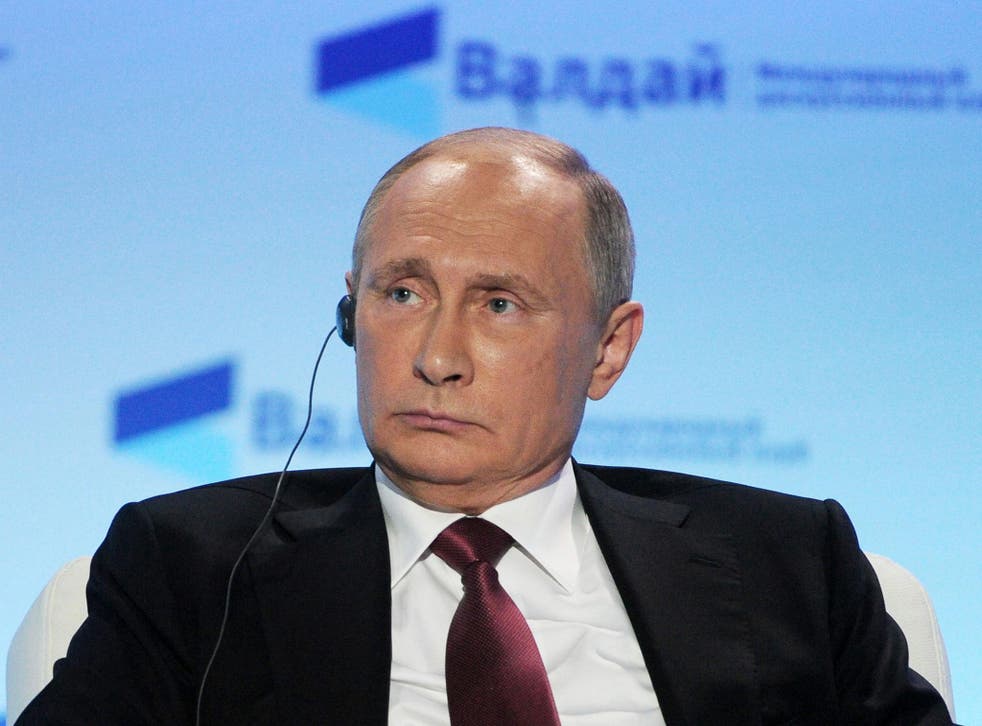 Vladimir Putin has made a rare intervention into the refugee crisis in Europe by commenting on a child rape case in Austria.
The Russian president said the overturning of a rape conviction of an Iraqi refugee who assaulted a 10-year-old boy at a swimming pool "diluted national values".
During a press conference on Monday, Mr Putin said: "In a European country, a child is raped by a migrant, and the court releases him.
"It doesn't fit into my head what on earth they're thinking over there.
"I can't even explain the rationale – is it a sense of guilt before the migrants? What's going on? It's not clear.
"A society that cannot defend its children has no future."
Last week, the Austrian Supreme Court overturned the rape conviction of the man who attacked the child at Vienna swimming pool in December last year after ruling the prosecution had not done enough to demonstrate the man did not know the boy did not consent.
The 20-year-old claimed in court that it was a "sexual emergency" as he had not had sex in four months.
World news in pictures

Show all 50
A retrial has been ordered and the second, lesser, charge of aggravated sexual abuse of a minor still stands. He will remain in police custody until the new trial.
It comes as relations between Russia and the West have continued to deteriorate as the war of words escalates.
The Kremlin has rejected claims that it has tried to interfere in the US presidential elections with state-sponsored hackers allegedly leaking damaging emails sent by top Democrat officials.
It was accused of "posturing" as its Soviet-era aircraft carrier Admiral Kuznetsov was escorted, along with seven other vessels, through British waters by the Royal Navy in the largest display of Russian naval strength since the Cold War.
But Mr Putin has largely stayed out of the refugee crisis which has seen over a million people fleeing violence in Syria, Iraq and parts of Africa and arriving in Europe via land and sea crossings.
In March, Nato's Supreme Allied Commander for Europe and head of the US European Command, General Phil Breedlove said Russia was bombing Syria to increase the number of refugees and thereby "weaponising migration" to "overwhelm European structures and break European resolve".
He claimed Moscow had a deliberate policy of getting Syrians "on the road" and "making them a problem for someone else".
Register for free to continue reading
Registration is a free and easy way to support our truly independent journalism
By registering, you will also enjoy limited access to Premium articles, exclusive newsletters, commenting, and virtual events with our leading journalists
Already have an account? sign in