US embassy staff and Russian officials in tense stand-off over Moscow dacha after Putin expels diplomats
American contingent fearful for future as Vladimir Putin orders a 60 per cent reduction in personnel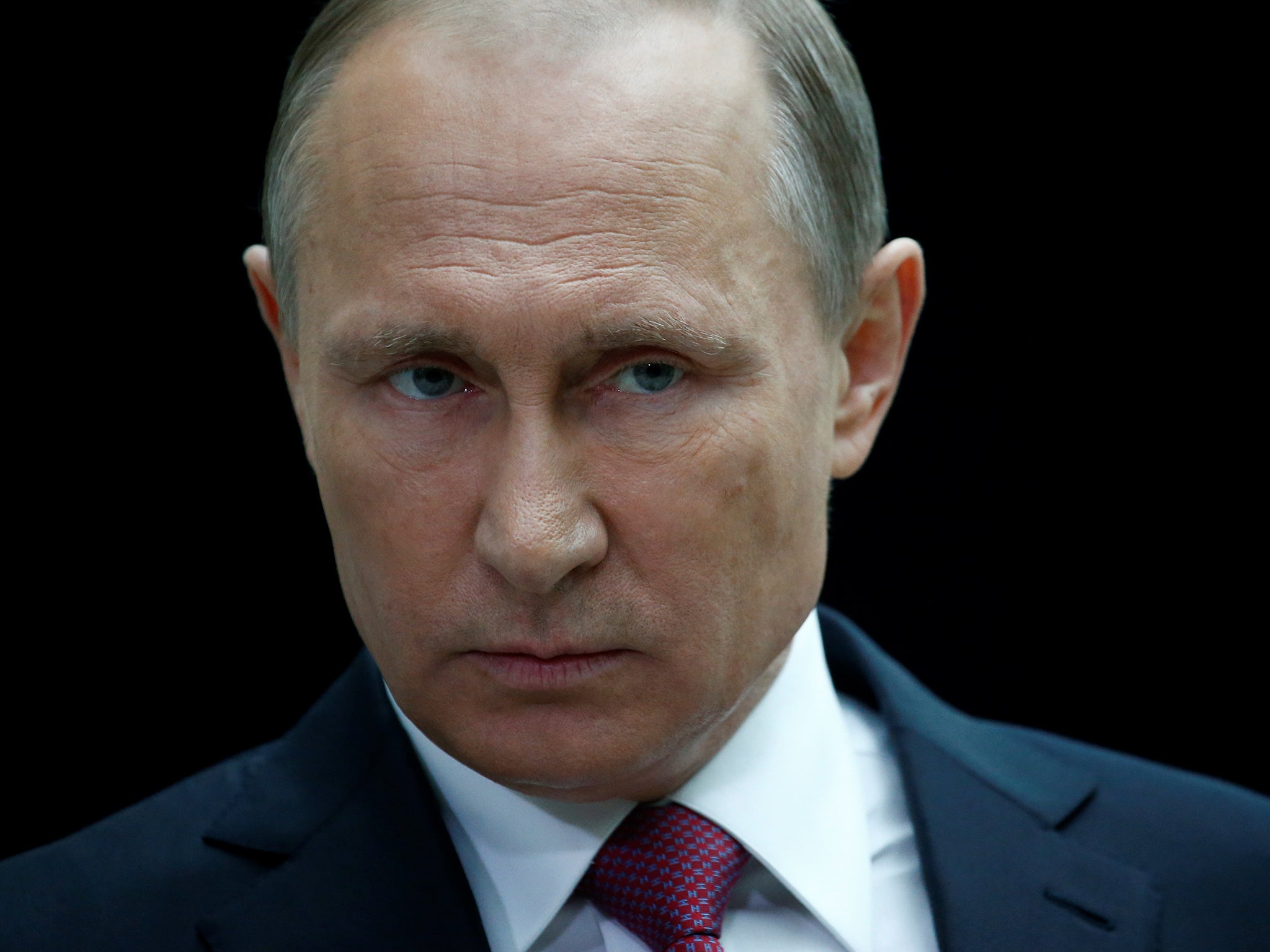 A stand-off has reportedly developed outside a building used by US embassy staff after Russia ordered the White House to reduce its diplomatic staff by 60 per cent.
Russian President Vladimir Putin issued the ultimatum amid tensions with the US over a decision by Congress to approve a new set of sanctions on Moscow. He said they were ordering Washington to cut 755 diplomatic staff by September.
Moscow also said it would seize two US diplomatic properties, a warehouse in southern Moscow and a complex on the outskirts of the city that embassy staff use for weekend recreation.
On Monday, a Reuters journalist saw five vehicles with diplomatic licence plates, one of them a cargo truck, arrive at the recreation complex. The convoy was refused access, the journalist reported.
An embassy spokeswoman said: "In line with the Russian government notification, the US Mission to Russia was supposed to have access to our dacha until noon on 1 August.
"We have not had access all day today or yesterday. We refer you to the Russian government to explain why not."
A Russian foreign ministry official, who was not identified, said the Americans were to blame for failing to obtain the necessary permits. To accuse Russia of blocking access amounts to a "pre-meditated provocation", RIA news agency cited the official as saying.
All staff at the US embassy in Moscow were summoned to a meeting at which Ambassador John Tefft briefed employees on the Russian decision, the toughest diplomatic demarche between the two countries since the Cold War.
"The atmosphere was like a funeral," said a person who was present and spoke on condition of anonymity because he is not authorised to talk to the media.
World news in pictures
Show all 50
A spokesman for the Kremlin, Dmitry Peskov, said that the 755 staff could include Russian citizens, a group who comprise the vast majority of the United States' roughly 1,200 embassy and consulate employees in Russia
This clarification means there is unlikely to be a mass expulsion of US diplomatic staff from the country. Commenting on which diplomatic staff would have to go, Mr Peskov told reporters: "That's the choice of the United States."
He added: "(It's) diplomats and technical employees. That is, we're not talking purely about diplomats - obviously, there isn't that number of diplomats - but about people with non-diplomatic status, and people hired locally, and Russian citizens who work there."
A US State Department official, speaking on condition of anonymity, called Russia's action "a regrettable and uncalled-for act ... We are assessing the impact of such a limitation and how we will respond to it".
As of 2013, the US mission in Russia, including the Moscow embassy and consulates in St Petersburg, Yekaterinburg and Vladivostok, employed 1,279 staff, according to a State Department Inspector General's report that year. That included 934 "locally employed" staff and 301 U.S. "direct-hire" staff.
The move is thought to be a way for Mr Putin to burnish his nationalist credentials before the presidential elections last year.
Additional reporting by Reuters
Join our commenting forum
Join thought-provoking conversations, follow other Independent readers and see their replies