Russia agrees deal to sell Saudi Arabia S-400 air defence missiles, Putin's aide says
Contract comes a month after Turkey agreed purchase of potent surface-to-air weapons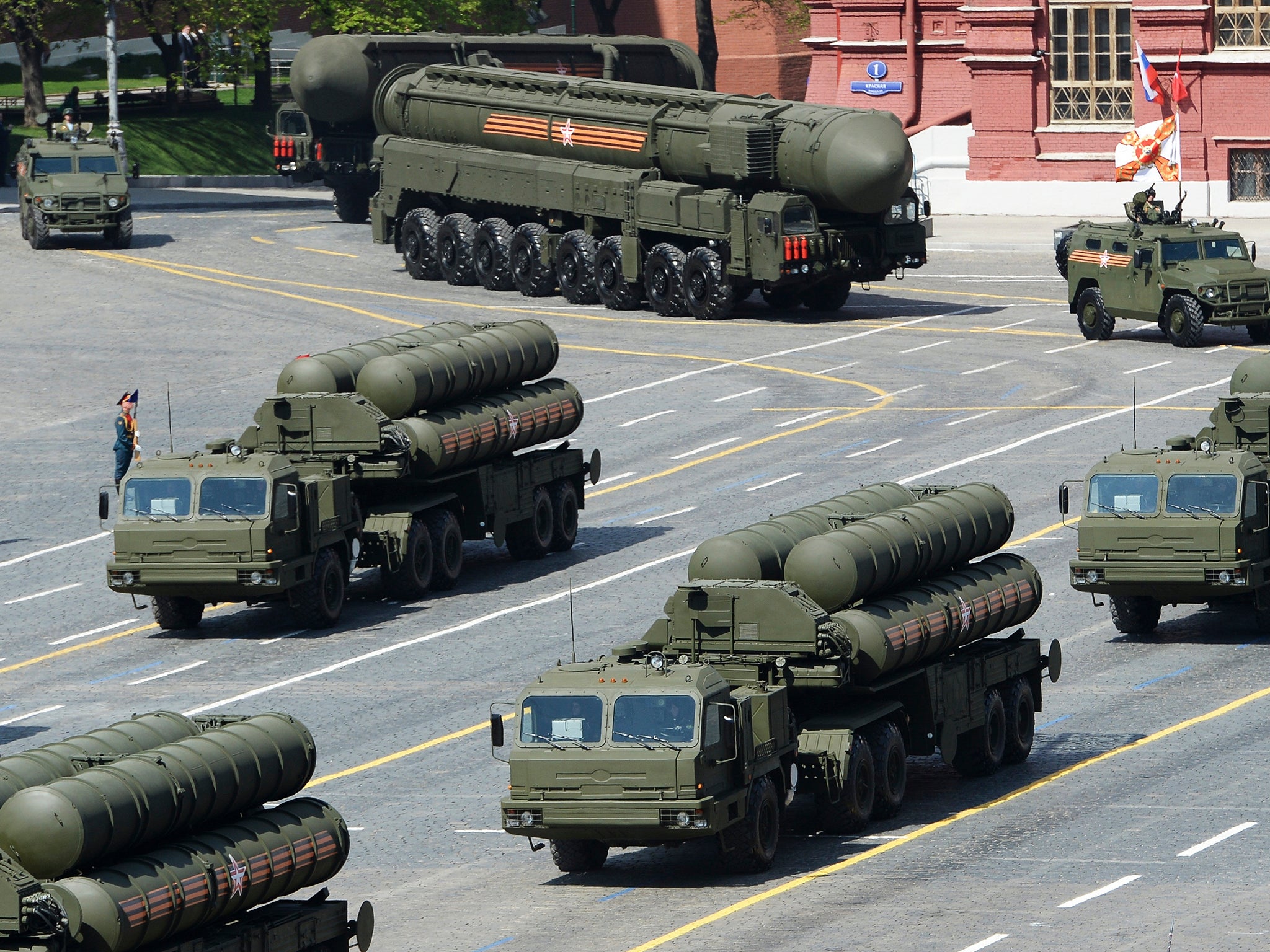 Russia has agreed a deal with Saudi Arabia to supply advanced S-400 air defence missiles to Riyadh, Vladimir Putin's aide has announced.
"The talks are ongoing now, the terms are being agreed," Interfax news agency cited Vladimir Kozhin as saying. He said the contract could be signed "in the nearest time," giving no further detail.
Mr Putin hosted Saudi King Salman for talks at the Kremlin last week.
The S-400 system comprises a set of four missiles with varying ranges, and is designed to intercept aircraft as well as other missiles. It can respond to threats up to 400km away.
A report earlier this week said the deal would also include the sale of anti-tank rockets, assault rifles and grenade launchers to Saudi Arabia.
The King's trip to Moscow was his first state visit to Russia, hailed by foreign minister Sergei Lavrov as an "historical moment" and featuring an honour guard and orchestral welcome.
Earlier this week it was reported Saudi Arabia was "moving quickly" also to agree purchase of American-made THAAD air defence missiles.
The US has deployed the THAAD system in a number of areas in response to the threat from North Korea.
Last month Turkey, a Nato member, also signed a deal with Russia to buy the S-400 surface-to-air missiles, thought to be worth some £1.9bn.
Nato's designation for the weapons is SA-21 Growler.
World news in pictures
Show all 50
Ankara's decision has been seen in some Western capitals as a snub to the alliance, given tensions with Moscow over Ukraine and Syria, while the deal raised concern because the weapons cannot be integrated into the alliance's defences.
However, Nato Secretary-General Jens Stoltenberg said this week Turkey was not seeking to antagonise the US-led alliance by purchasing the system and is in talks with France and Italy to buy similar weapons.
Join our commenting forum
Join thought-provoking conversations, follow other Independent readers and see their replies