Kremlin threatens to expel all UK media if Britain shuts down Russian broadcaster
'One should not threaten a nuclear power,' a foreign ministry spokesperson said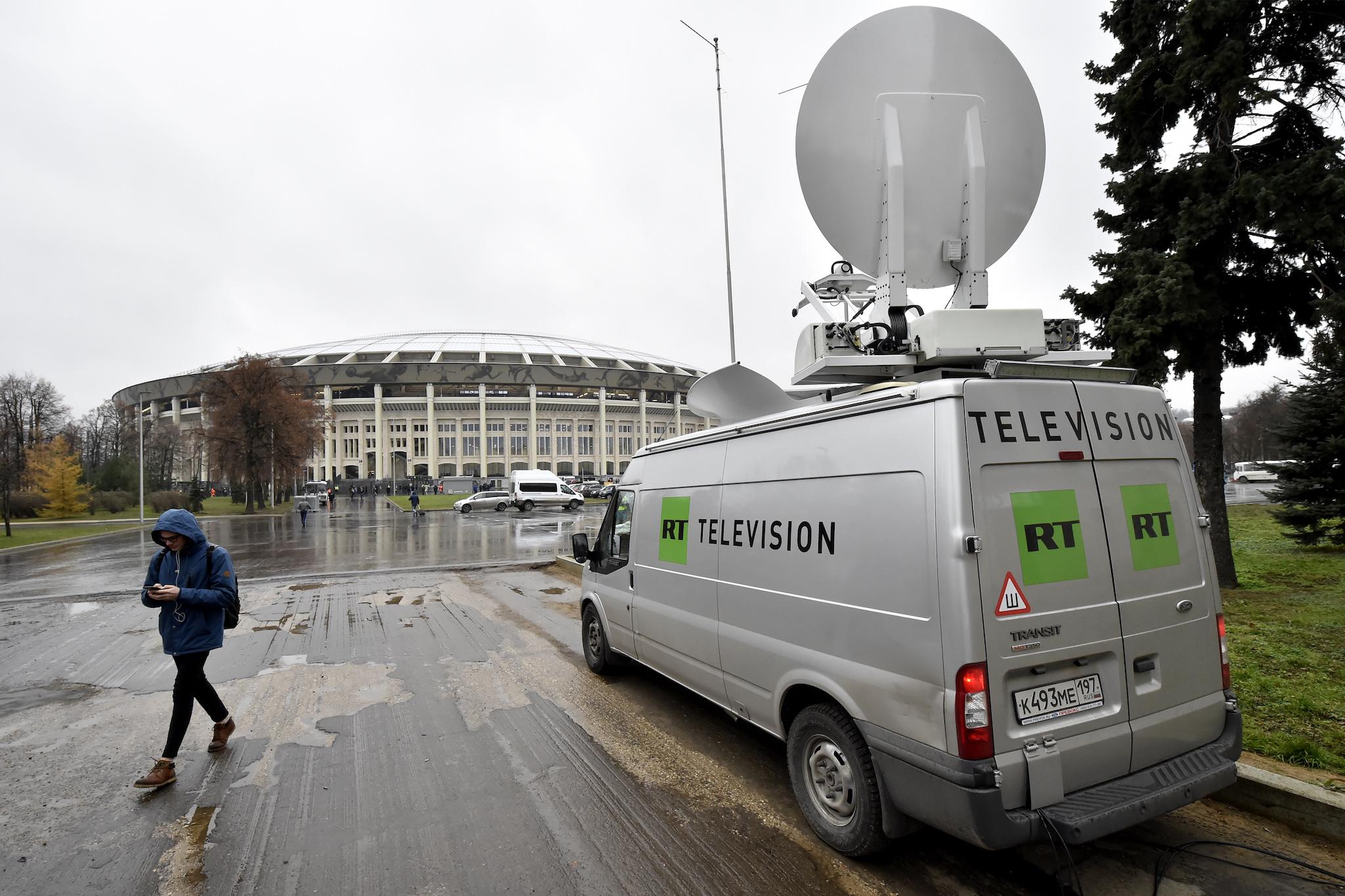 Russia says that "not a single British media outlet" will be able to work in the country if the UK shuts down Russia Today.
Its foreign ministry made the threat amid suggestions from British regulator Ofcom that it could not renew the license of the state-funded TV channel. Ofcom's announcement came amid increasing tensions between the UK and Russia following the poisoning of a spy on British soil with a nerve agent.
The warning came in a press conference in which a foreign ministry spokeswoman responded to recent tensions by saying "one should not threaten a nuclear power", according to state news organisation RIA.
Skripal attack aftermath – in pictures
Show all 15
"Not a single British media outlet will work in our country if they shut down Russia Today (RT)," the news agency cited Maria Zakharova as saying on state television.
RT, or Russia Today, is a round-the-clock news network that is funded by Vladimir Putin's government. With tensions growing between London and Moscow over the attack on Sergei Skripal, and his daughter Yulia in Salisbury, some lawmakers have said RT should be blocked in Britain.
Ofcom, which enforces the broadcasting code in Britain, has an ongoing duty to check that holders of licences are "fit and proper". It said on Tuesday any ruling that Russia had acted unlawfully against Britain over the poisoning would be taken into consideration when assessing the network.
RT, which runs eight TV channels including RT UK broadcast from London, said it disagreed with the position taken by Ofcom.
"Our broadcasting has in no way changed this week from any other week and continues to adhere to all standards," it said in a statement.
"By linking RT to unrelated matters, Ofcom is conflating its role as a broadcasting regulator with matters of state."
RT says it broadcasts news with an edge for viewers who want to "question more". Available in more than 100 countries, it says it covers stories overlooked by the mainstream media and provides alternative perspectives on current affairs, including giving a Russian viewpoint.
Britain has given Putin until midnight on Tuesday to explain how a nerve agent developed by the former Soviet Union was used to strike down the father and daughter.
May will brief parliament on the situation on Wednesday and Ofcom said it would consider the implications for RT's broadcast licences after that.
In a letter to ANO TV Novosti, the holder of RT's UK broadcast licences, Ofcom said it would carry out an independent "fit and proper" assessment and would write to RT again shortly to set out the details of the process.
"This letter explained that, should the UK investigating authorities determine that there was an unlawful use of force by the Russian State against the UK, we would consider this relevant to our ongoing duty to be satisfied that RT is fit and proper," Ofcom said.
Additional reporting by agencies
Join our commenting forum
Join thought-provoking conversations, follow other Independent readers and see their replies