Russia has launched a powerful telescope into space that maps X-rays across the entire sky in unprecedented detail after days of launch delays.
The Spektr-RG took off on a Proton-M rocket from the cosmodrome in Baikonur, Kazakhstan, on Saturday.
Roscosmos, the Russian space agency, say the telescope will provide fresh insights on the accelerating behaviour of cosmic expansion.
This will allow researchers to trace the large-scale structure of the universe.
The Spektr-RG is headed towards the L2 Lagrange point, a unique position in the solar system where objects can maintain their position relative to the sun and the planets that orbit it.
Race to Space: US and Soviet Union's Cold War rivalry

Show all 8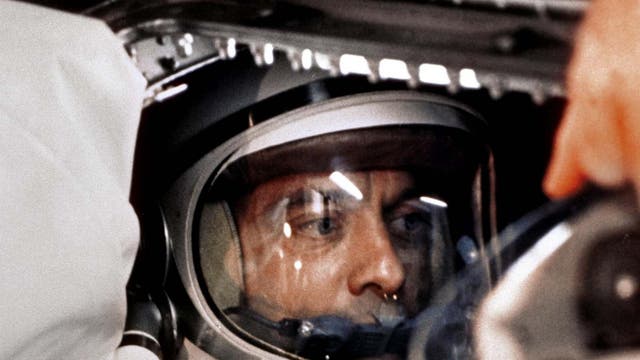 Located 1.5m km from Earth, L2 is particularly ideal for telescopes such as Spektr-RG. If all goes well, it will arrive at its designated position in three months.
The Spektr-RG, developed with Germany, replaces the Spektr-R, known as the "Russian Hubble", which Russia said it lost control of in January.
If Spektr-RG reaches L2 successfully, it will be the first Russian spacecraft to operate beyond Earth's orbit since the Soviet era.
Additional reporting by AP
Join our new commenting forum
Join thought-provoking conversations, follow other Independent readers and see their replies