Russia submarine fire: 14 killed in deep sea blaze on submersible vessel, Kremlin says
Russian media reports suggest vessel was nuclear-powered spy submarine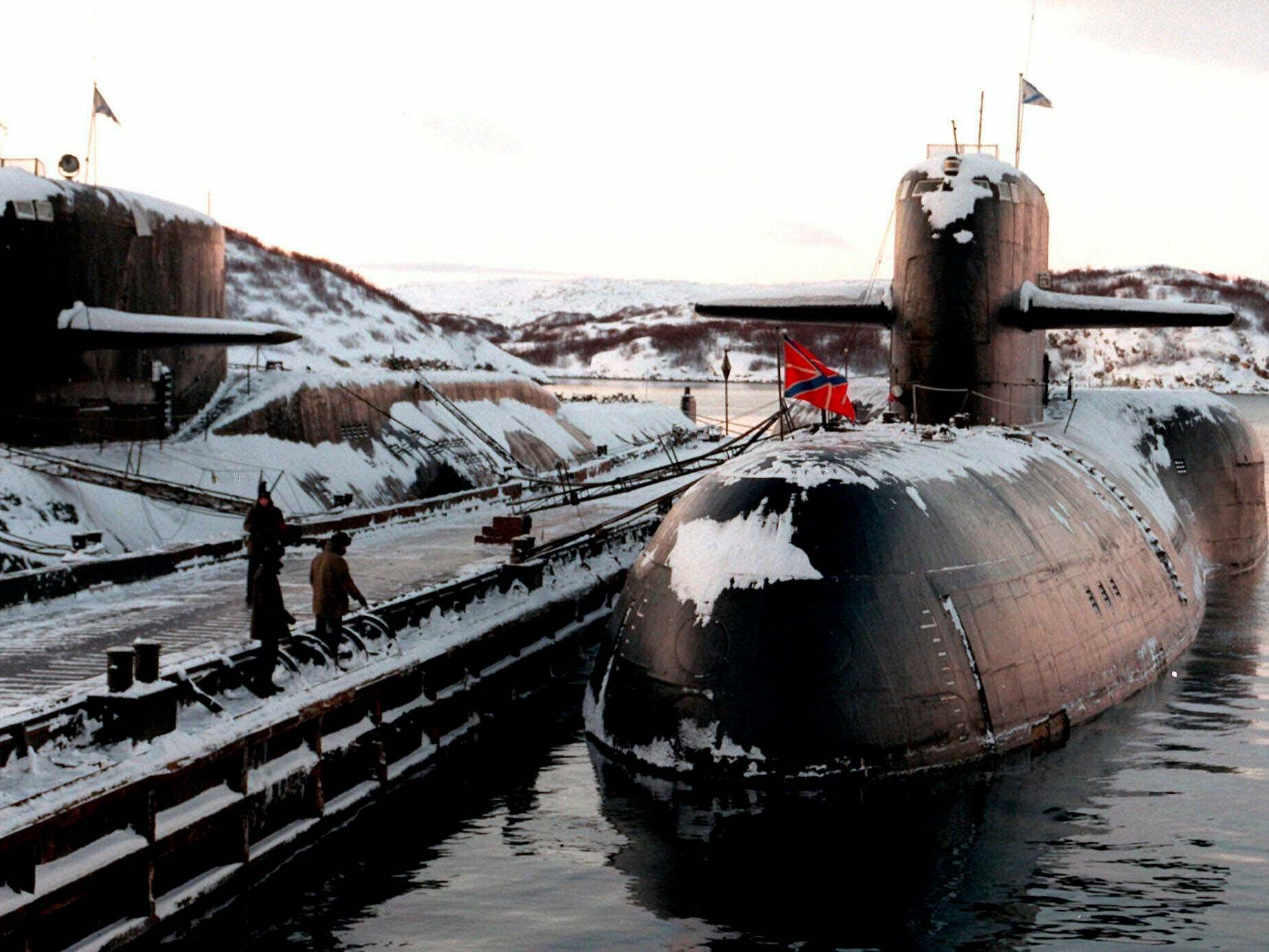 Fourteen submariners have died after a fire broke out on a submersible in Russian waters.
The crew members were poisoned by fumes during the blaze on Monday, the country's defence ministry said.
Quoting security sources involved in the investigation, Russian news agency RBC identified the vessel as a nuclear-powered submarine of type AS-12. The experimental submarine is unarmed but often used in spy missions. It has a maximum 25 crew and can work up to depths of 3.7 miles. The same reports suggest the explosion happened around 8.30pm local time.
It is unclear how many submariners survived. Initially, a local publication called Severomorsk Life reported that five crew members were still alive, but those reports have since been deleted.
On Tuesday evening, Baza, a social media account associated with Russian law enforcement, suggested that "four or five" crew members were receiving treatment in Severomorsk's military hospital for poisoning and concussion injuries. Another news account, Mash, of similar repute said the majority of the officers died in or on their way to hospital.
So far, Russia's defence ministry has given few details.
World news in pictures
Show all 50
"A fire broke out on board a deep-water scientific research vessel that was studying the marine environment of the world ocean on behalf of the Russian navy," Interfax cited a ministry statement as saying.
"Work is under way to establish the cause of the incident. The investigation is being conducted by the commander-in-chief of the navy."
The vessel was based at Severomorsk, in the Murmansk region, which is the main base of the Northern Fleet. The incident is Russia's third nuclear submarine disaster in 20 years.
In 2003 nine died following a towing accident in rough seas. Five years later, 20 died during a test aboard the Nerpa in the Sea of Japan. But the most infamous incident of all came in 2000 when the Kursk sank in the Barents Sea following two explosions in its bow. Subsequent reports suggested as many as 23 of the 118 who died survived the initial sinking, undermining official accounts that all died within minutes of the explosion.
The controversy was the first major test of President Putin's reign.
Additional reporting by agencies
Join our commenting forum
Join thought-provoking conversations, follow other Independent readers and see their replies