Russia threatens to use 'nuclear force' over Crimea and the Baltic states
Moscow would use a 'spectrum of responses' if Nato moved more forces into Lithuania, Latvia and Estonia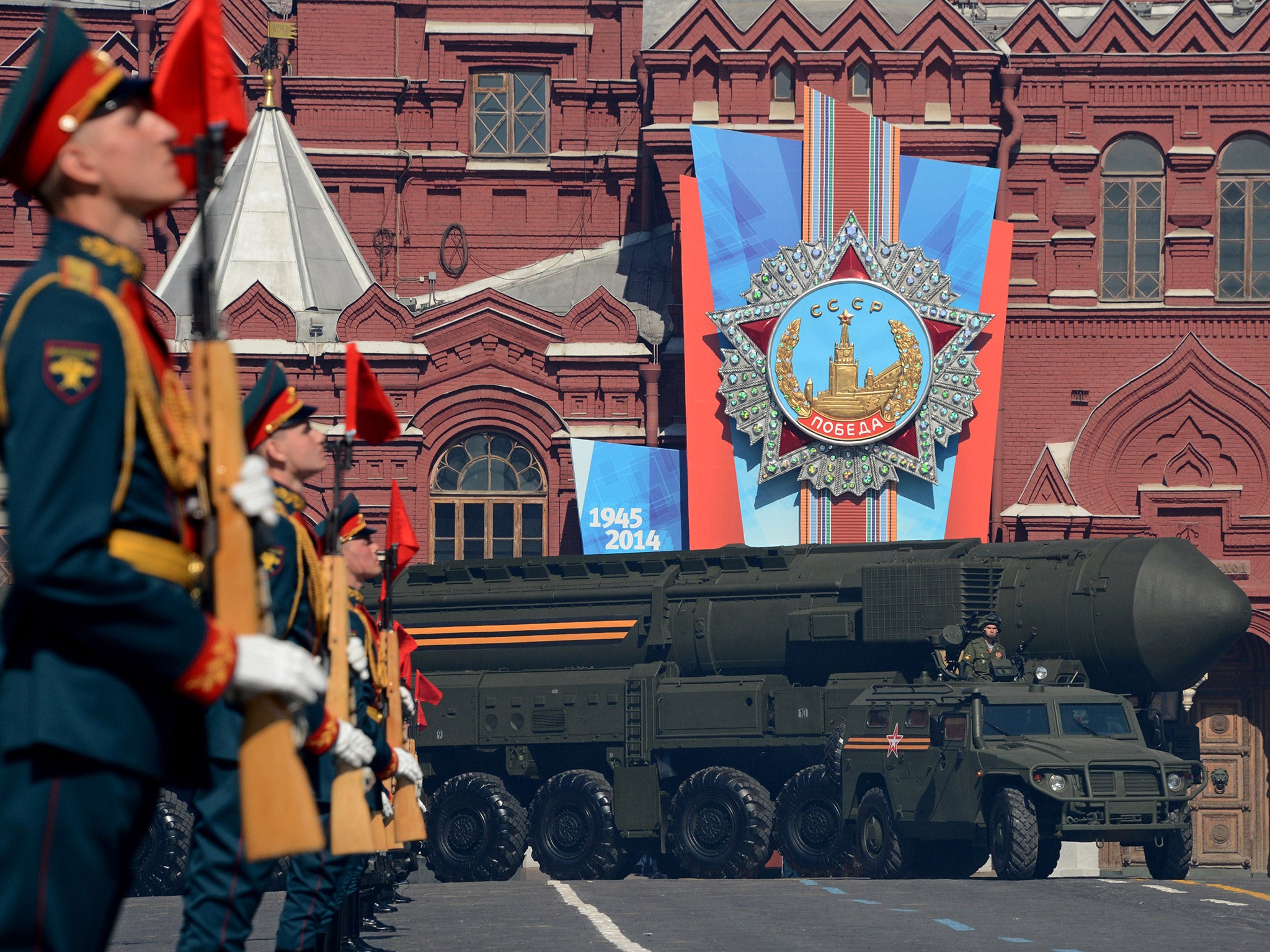 Russia has threatened to use "nuclear force" to defend its annexation of Crimea and warned that the "same conditions" that prompted it to take military action in Ukraine exist in the three Baltic states, all members of Nato.
According to notes made by an American at a meeting between Russian generals and US officials – and seen by The Times newspaper - Moscow threatened a "spectrum of responses from nuclear to non-military" if Nato moved more forces into Lithuania, Latvia and Estonia.
The Russians told the meeting, which took place in Germany last month, that an attempt to return Crimea to Ukraine would be met "forcefully including through the use of nuclear force".
And they said if Nato sent arms to Ukraine this would be seen as "further encroachment by Nato to the Russian border" and "the Russian people would demand a forceful response".
They added that "the same conditions that existed in Ukraine and caused Russia to take action there" existed in the three Baltic states, which like Ukraine have significant numbers of people who regard themselves as ethnically Russian.
Russia was considering taking steps in the Baltics, according to the notes, but this would most likely be "destabilising actions that would be even harder to trace back to Russia than those of eastern Ukraine".
Tensions between Russia and the Western world
Show all 8
The notes suggest Moscow would avoid "injections of troops and heavy weapons in favour of other tools".
"Russia would hope slowly to entice those Russian populations towards Russia without giving Nato a pretext to deploy troops," the document adds.
If Nato then responded, that would make it "a potential co-aggressor against Russian-speaking minorities in Baltic states", a situation described as "potentially more dangerous than that in Ukraine to the United States".
Join our commenting forum
Join thought-provoking conversations, follow other Independent readers and see their replies