Russia says US anti-missile defence system will spark new arms race
Defence ministry also says US patrols in Black Sea are a potential threat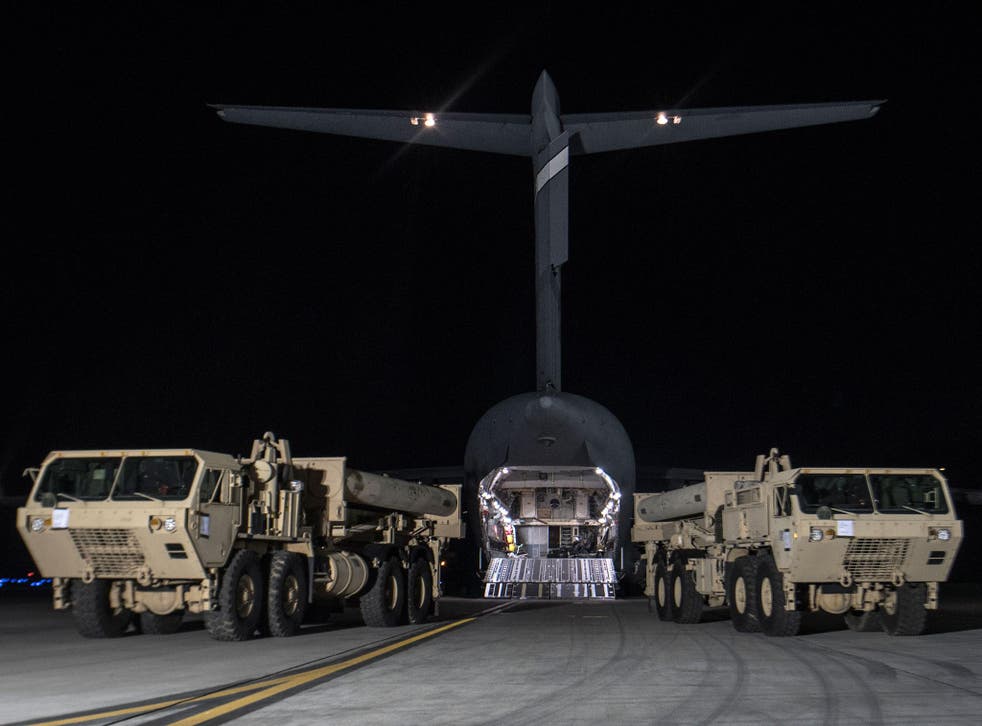 The Russian Defence Ministry has said the US's deployment of an anti-missile system will spark a new arms race.
The ministry also warned the deployment is a threat to world security designed to contain Russia and China.
"The presence of the global ABM [anti-ballistic missile] system lowers the threshold for the use of nuclear weapons, because it gives the US the illusion of impunity for using strategic offensive weapons from under the protection of the ABM 'umbrella,'" Viktor Poznikhir told a disarmament conference in Genev, according to a translation by the state broadcaster RT.
"The ABM shield is a symbol of the build-up of rocket forces in the world and a trigger for a new arms race."
Cheney: Russian hacking could be 'act of war'
The US has deployed its THAAD (Terminal High Altitude Area Defense) missile system in South Korea in response to North Korea's increasingly provocative ballistic missile tests.
It is designed to shoot down short, medium and intermediate range ballistic missiles.
World news in pictures

Show all 50
The Russian defence ministry also said it regarded US naval patrols in the Black Sea as a potential threat to its safety, because it was unclear what kind of missiles the ships were carrying.
Russia, which illegally annexed Ukraine's Crimea in 2014, has its own Black Sea Fleet based at Sevastopol.
Register for free to continue reading
Registration is a free and easy way to support our truly independent journalism
By registering, you will also enjoy limited access to Premium articles, exclusive newsletters, commenting, and virtual events with our leading journalists
Already have an account? sign in
Register for free to continue reading
Registration is a free and easy way to support our truly independent journalism
By registering, you will also enjoy limited access to Premium articles, exclusive newsletters, commenting, and virtual events with our leading journalists
Already have an account? sign in
Join our new commenting forum
Join thought-provoking conversations, follow other Independent readers and see their replies