Russia-US communication channels nearly all 'frozen', the Kremlin says
US State Department refutes Kremlin claim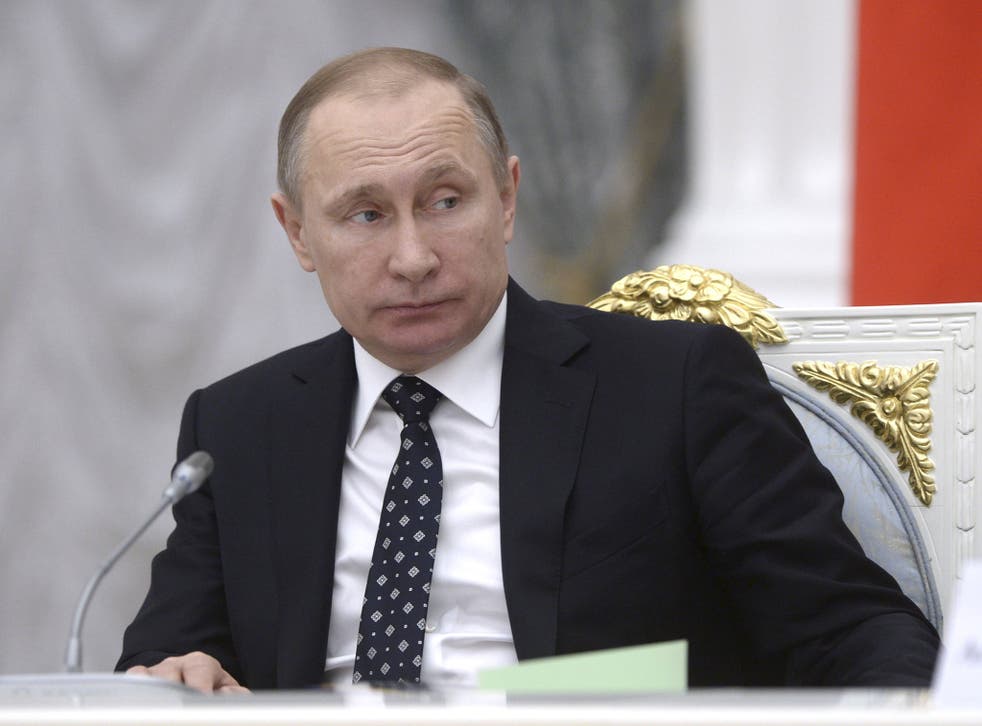 The Kremlin has said nearly all communication channels between the US and Russia are frozen, Russian state media is reporting.
Russia said it did not expect Donald Trump's incoming US administration to reject Nato enlargement, which Russia opposes, overnight, and that almost all communications channels between it and the United States were frozen, the RIA news agency reported.
"Almost every level of dialogue with the United States is frozen. We don't communicate with one another, or we do so minimally," Kremlin spokesman Dmitry Peskov said.
State Department spokesman John Kirby quickly rejected Mr Peskov's statement.
"It's difficult to know exactly what is meant by this comment, but diplomatic engagement with Russia continues across a wide range of issues," Mr Kirby said in statement emailed to Reuters.
"That we have significant differences with Moscow on some of these issues is well known, but there hasn't been a break in dialogue."
It comes after a series of strong public statements by US politicians including President Barack Obama, after the CIA and FBI both said they believed Russia was behind the hacking of emails relating to Hillary Clinton during the presidential election.
On Tuesday Republican senator John McCain said Russia's involvement in hacking US systems during presidential election campaigns threatens to "destroy democracy" in its current form.
The senator for Arizona warned there may soon be an "unraveling of the world order" and criticised the "absolute failure of the American leadership" to improve relations with Moscow.
RIA, citing an interview it said Mr Peskov gave to the Mir TV station, quoted him as saying he did not know whether President Vladimir Putin would seek re-election in 2018.
"Everyone's heads are aching because of work and with projects and nobody is thinking or talking about elections," Mr Peskov said.
Most Kremlin-watchers expect Mr Putin to run for the presidency again.
Former ambassador to Russia: Putin wanted 'revenge' against Clinton
Last month Mr Trump walked back on a number of statements he made during his campaign when he called Nato "obsolete" and poor value for Washington.
He told Nato chief Jens Stoltenberg he was "strongly committed" to the alliance.
Mr Putin criticised Nato's "decision-making" when it was announced in November that Russia would expand its deployment of surface-to-air missiles nearer to Europe.
He said: "Why are we reacting to Nato expansion so emotionally? We are concerned by Nato's decision making.
"What should we do? We have, therefore, to take countermeasures, which means to target with our missile systems the facilities, that, in our opinion, start posing a threat to us."
This week Russia, alongside Turkey and Iran, was said to be drawing up a "roadmap" for an end to the crisis in Syria.
Reuters contributed to this report.
Join our new commenting forum
Join thought-provoking conversations, follow other Independent readers and see their replies