Russian and US military chiefs to discuss 'current issues between the countries'
Summit comes as tensions between Moscow and West are at highest since Cold War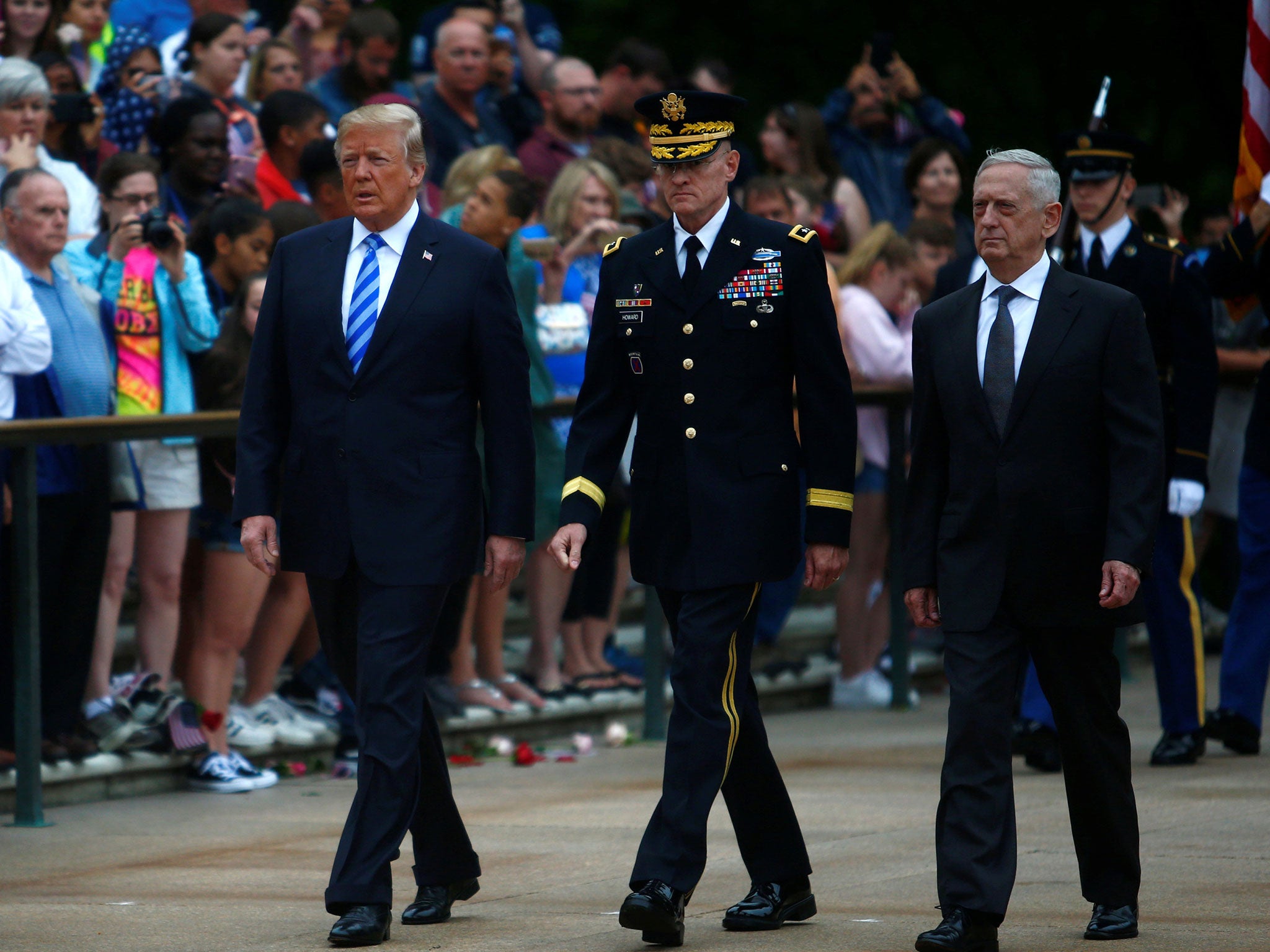 A top US military chief will meet with his Russia counterpart in Finland to discuss "current issues between the countries."
General Joseph Dunford, chairman of the Joint Chiefs of Staff, and the chief of the Russian military's General Staff, General Valery Gerasimov, will meet in Helsinki on Friday, the Finnish military said.
The meeting "takes place on the initiative of both countries," the Finns added.
In a statement, they said they will also meet separately with Finland's president and the Nordic country's military chief.
The Finns will not take part in the US-Russia meeting.
Vladimir Putin opens Russia's controversial bridge to Crimea
Tensions between the US and Russia remain high over Moscow's backing of the Syrian dictator Bashar al-Assad.
The US says large numbers of civilians have been killed in Russian air strikes in the Middle Eastern country, while Russia contends it never targets civilian areas.
Russia has also been accused of meddling in the 2016 US presidential election, which is the subject of Special Counsel Robert Mueller's investigation.
In April, Nato's top military officer met with Gen Gerasimov in the first such encounter since relations between Moscow and the alliance plunged to post-Cold War lows over Russia's annexation of Ukraine's Crimean Peninsula in 2014.
Victory Day 2018: Russia commemorates end of Second World War
Show all 24
On Thursday, Nato's defence ministers were set to unveil a new plan to reinforce their presence in Europe in the event of any crisis with Russia.
If such a conflict were to break out, it would be met with the deployment of 30 troop battalions, 30 squadrons of aircraft and 30 warships within 30 days, the ministers are expected to say at a meeting in Brussels.
However, details of the plan, which were drawn up by the US and are set to be in place by 2020, are sketchy.
The ministers are also likely to announce a strengthening of maritime operations, particularly in the Mediterranean Sea, where Russian ships have been shadowing Nato vessels.
Additional reporting by Associated Press
Join our commenting forum
Join thought-provoking conversations, follow other Independent readers and see their replies