Russia warns Trump over Iran nuclear deal: 'US withdrawal will seriously aggravate situation'
Kremlin warns that should the US leave the pact, Iran would likely quit too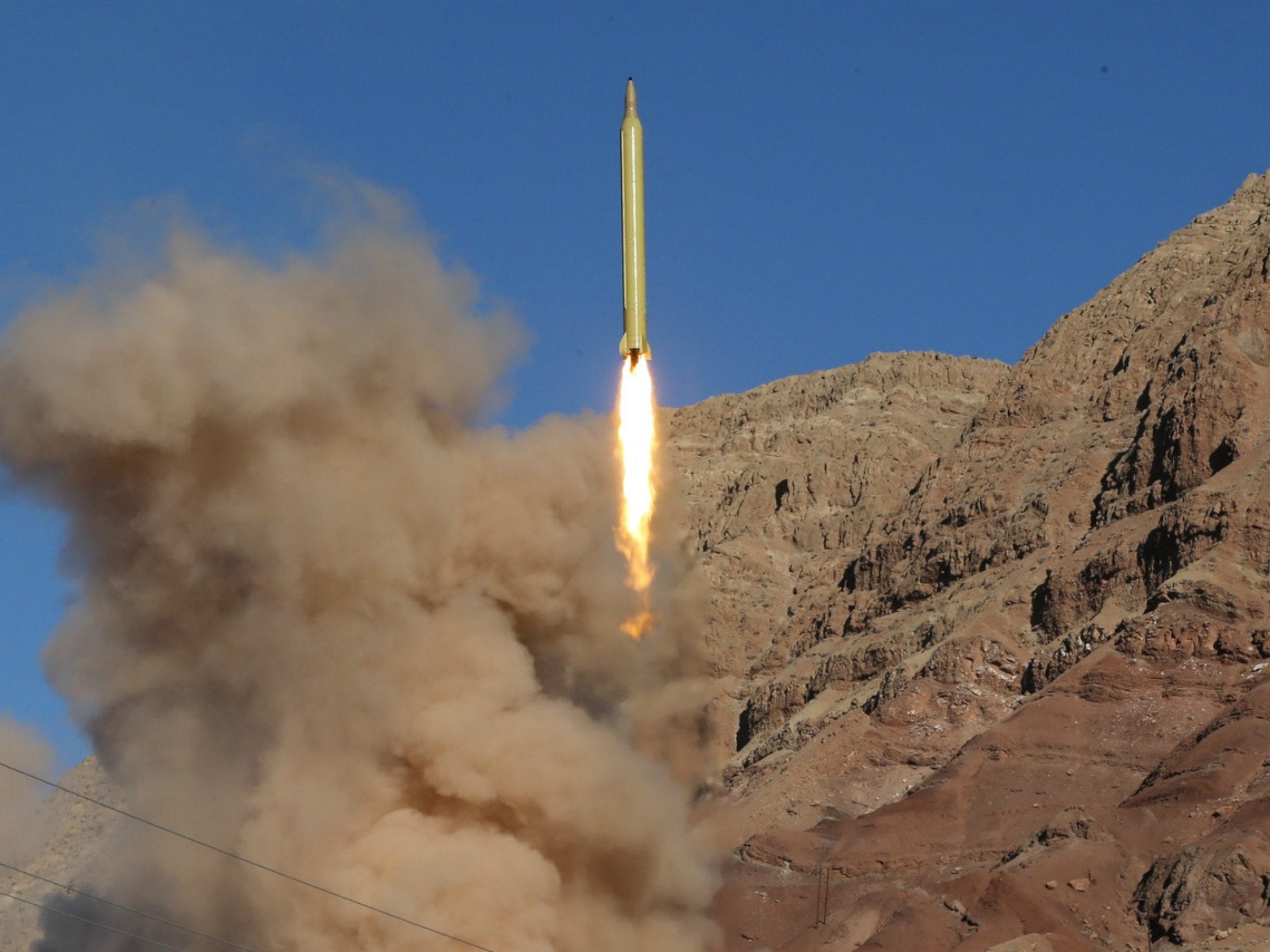 Russia has warned Donald Trump's administration not to pull out of the Iran nuclear deal - saying America's withdrawal would harm "predictability, security, stability and non-proliferation around the world".
The Kremlin warned that should the US leave the pact, Iran would be likely to quit the agreement as well.
President Vladimir Putin's spokesman Dmitry Peskov told reporters the US move against the nuclear deal would have "very negative consequences" and would "seriously aggravate the situation around the Iranian nuclear dossier".
ICAN campaign video: It's time to ban nuclear weapons
He said Russia would remain fully committed to the pact to ensure the non-proliferation of nuclear weapons, Reuters reports.
Mr Peskov comes hours ahead of an address by President Trump in which he is expected to harshly criticise the 2015 nuclear accord.
Mr Trump is not expected to announce that the US is withdrawing from the deal, but he will urge lawmakers to codify tough new requirements for Tehran to continue to benefit from the sanctions relief.
Boris Johnson warns of 'catastrophe' if Kim realises nuclear ambition
The President is expected to outline specific problems he has with the pact, but will also focus on other areas of non-nuclear Iranian policy he is unhappy with.
According to four US advisors and officials, these include Tehran's ballistic missile programme, support for Syrian President Bashar Assad, Lebanon's Hezbollah movement and other groups that destabilise the region, including in Yemen.
The preview of Mr Trump's speech was released on condition of anonymity by officials and outside advisors to the Trump administration who were not authorised to do so, the Associated Press reports.
It is thought Mr Trump will also use the speech to announce a move that would see Iran's Islamic Revolutionary Guard Corps deemed a terror organisation, and subject the organisation to sanctions.
An earlier White House statement indicated Mr Trump would address the IRGC issue.
"The reckless behavior of the Iranian regime, and the IRGC [Islamic Revolutionary Guard Corps] in particular, poses one of the most dangerous threats to the interests of the United States and to regional stability," the statement said.
The statement did not reveal Mr Trump's decision, but denounced the Obama administration for its "myopic focus on Iran's nuclear program to the exclusion of the regime's many other malign activities", and said the same "mistakes" would not be repeated.
"The Trump administration's Iran policy will address the totality of these threats from and malign activities by the Government of Iran and will seek to bring about a change in the Iranian's regime's behavior," it said.
Kim Jong Un celebrates nuclear test at concert
The nuclear deal provides a framework for reducing and redesigning Iranian nuclear facilities in exchange for the lifting of economic sanctions.
World news in pictures
Show all 50
The initial agreement involved the US, Britain, France, Germany, Russia and China.
Join our commenting forum
Join thought-provoking conversations, follow other Independent readers and see their replies