Russian company offers women extra pay to wear skirts or dresses to work in 'femininity marathon'
'Our team is 70 per cent male. These kinds of campaigns help us switch off, rest. This is a great way to unite the team,' says spokesperson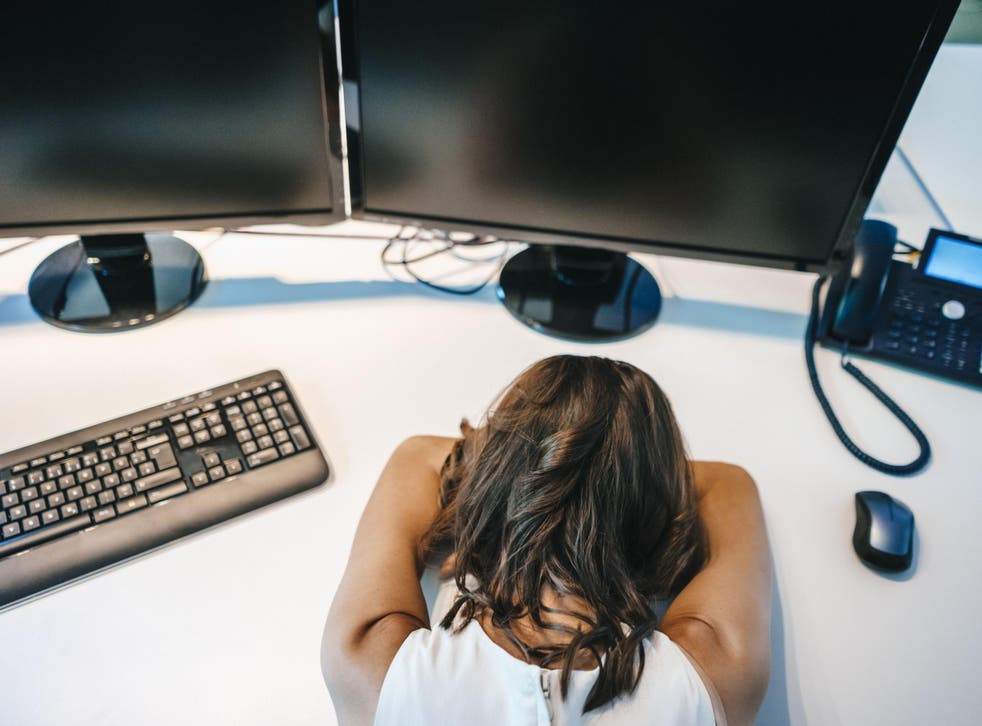 A Russian company has faced fierce criticism for offering female workers cash bonuses to wear skirts or dresses to work.
The decision is part of a so-called "femininity marathon" campaign being run by Tatprof, an aluminium manufacturer, until 30 June.
Female staff who wear a dress or skirt "no longer than five centimetres from the knee" are given 100 roubles (£1.19) on top of their normal wages – with the firm saying it is an attempt to help with team bonding. Women must send the company a picture in order to get the bonus.
The firm, a supplier for the 2014 Winter Olympics in Sochi and the 2018 football World Cup, told Russian media that 60 women had already taken part and rebuffed accusations of sexism.
"We wanted to brighten up our work days," a spokesperson told the radio station Govorit Moskva.
World news in pictures

Show all 50
"Our team is 70 per cent male. These kinds of campaigns help us switch off, rest. This is a great way to unite the team. Many women automatically wear trousers to work, which is why we hope that our campaign will raise our ladies' awareness, allowing them to feel their femininity and charm when they make the choice of wearing a skirt or dress."
The move has sparked heavy criticism among social media users who hit out at the "horrible treatment of women" and said the "1950's are alive and well and living in Russia".
One Twitter user said: "Russia seems just coming out the dark ages. You have to laugh."
"So #Tatprof is running a femininity contest for its employees in Russia, basically it seems so the bosses can gawk over the pictures. Disgusting abuse of power & exploiting women," another added.
The firm has other so-called "femininity" events in the pipeline for June – such as a competition to see who is the fastest at making dumplings.
The firm is also staging competitions for its male workers and held a pull-up contest last week.
Anastasia Kirillova, who works in the company's department of corporate culture and internal communications, said the idea for the campaign had come from CEO Sergei Rachkov.
"He is very concerned about this issue – mixing gender roles," she told local news website Business Online.
"And he really wants to maintain the female essence in every female employee of the company, so that young women do not have male haircuts, do not change into trousers, so that they engage themselves in handicraft, project all their warmth into raising children."
Russia remains a traditional society with deeply entrenched sexist views and a culture of victim-blaming. Since Vladimir Putin first took office almost 20 years ago, he has joked at least twice in public about rape. The president famously bragged that Russia's prostitutes are the best in the world and has ridiculed women for menstruating.
The country is also known for having a profoundly troubling attitude towards domestic violence and a traditional Russian saying is "if he beats you, it means he loves you".
Tabloid Komsomolskaya Pravda ran an article after the government reduced the punishment for spousal or child abuse from a criminal to a civil one saying that women should be "proud of their bruises" from violent husbands because, they said, some evolutionary psychologists claim abused women are more likely to give birth to sons.
Russia is one of the only major countries in the world not to have dedicated laws for domestic violence. Parliament adopted controversial legislative amendments in February 2017 that decriminalised first battery offences among family members – marking a grave setback which reduced penalties for abusers and placed victims in even more danger.
Domestic violence is a massive problem in the country, with official studies suggesting at least one out of five women in Russia have experienced physical violence at the hands of a husband or partner. The country's interior ministry said domestic violence kills around 14,000 women per year – one every 40 minutes.
The Independent contacted the company for comment.
Join our new commenting forum
Join thought-provoking conversations, follow other Independent readers and see their replies