Russia reinstates yoga into prisons following claims it turned inmates gay
Prominent conservative lawmaker had asked prosecutors to investigate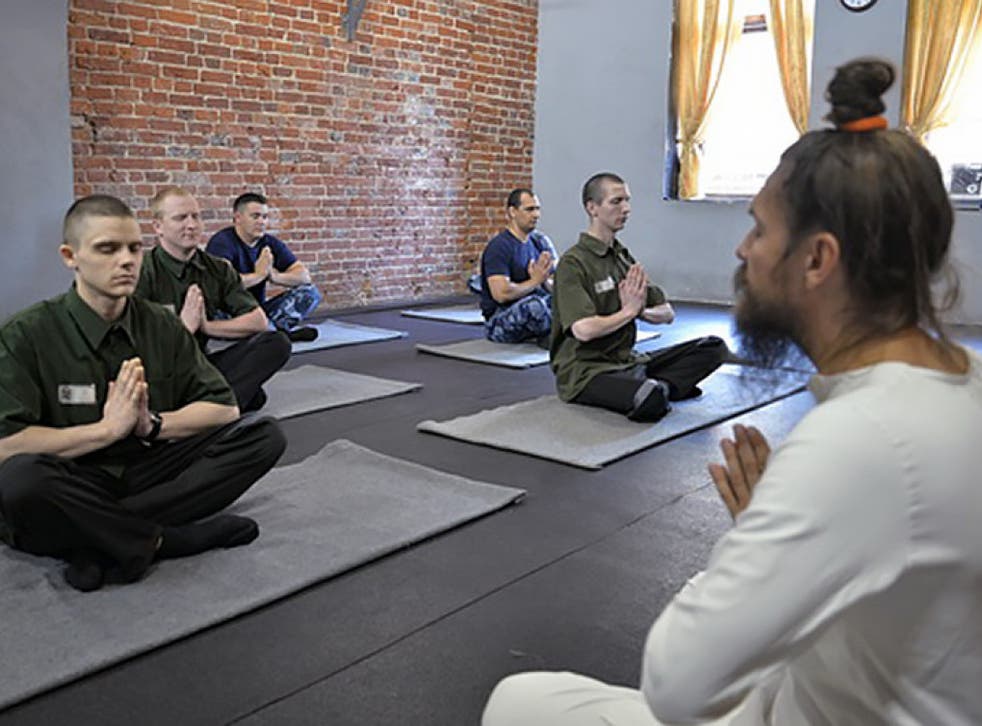 When the Russian prison service decided to offer yoga classes to inmates a year ago – in a bid to reduce aggression and illness – the scheme was certainly seen as exotic. Few imagined it would have caused such controversy.
All that changed when the uber-conservative lawmaker Yelena Mizulina wrote a letter to the prosecutor-general, forwarding "expert analysis" that suggested the yoga practice would lead to an outbreak of homosexuality.
Not only did the practice "provoke uncontrollable sexual arousal that could lead to homosexuality", it could even lead to hunger strikes and rioting, the conclusions read.
The letter, since leaked to the Russian press, was so shocking that the system switched into overdrive. Classes were halted in March, and a full investigation began.
Now, the prison service has come to the aid of the yogis, with deputy prisons chief Valery Maximenko vowing on Sunday to reinstate the classes.
Yoga with lemurs

Show all 13
The experiment in yoga had already provided clear results in improving health and reducing doctor visits among inmates, he told local radio. There was no reason to suggest it induced homosexuality, he added. Even if it did, homosexuality was "not illegal" in Russia: "We live in a democracy and everyone has the right to choose his own path," he said.
Following public outcry, Ms Mizulina has also distanced herself from reports that she ever wanted to ban the practice. She had only ever intended to forward "expertise" sent to her by the prominent Orthodox theologian Alexander Dvorkin, she told state news agencies. Anything that suggested otherwise was "fake news" and "hysteria".
Ms Mizulina now plans to make a test case for Russia's recently passed and much-criticised laws on fake news and offending officials.
In comments to The Independent, the theologian Mr Dvorkin expressed anger that the contents of a "private letter" had been leaked "illegally". His criticism had been focused on the providers of the yoga classes, he said, which "had links to a pseudo-cult". The gay angle was "trash" and had "nothing to do with the story".
Broga - the new trend? Why more men are doing yoga
Both Ms Mizulina and Mr Dvorkin are prominent members of Russia's influential conservative wing.
Ms Mizulina, in particular, has become somewhat of a byword for reactionary conservatism in Russia. She is most remembered for her central role in drafting the infamous 2013 "anti-gay" law banning "propaganda of non-traditional sexual relations" among minors. But she has also played a role in many other controversial bills, from banning free abortion (which ultimately didn't pass) to introducing a ban on US nationals adopting Russian orphans, which did pass.
Ms Mizulina also railed against the iPhone, describing it as an instrument for sexual abuse.
Join our new commenting forum
Join thought-provoking conversations, follow other Independent readers and see their replies