Anger as Russian officials rule small breasts constitute 'physical defect' in judgement on sexist billboard advert
'Probably, the person who wrote this thinks it's perfectly obvious that a small chest is a physical disability'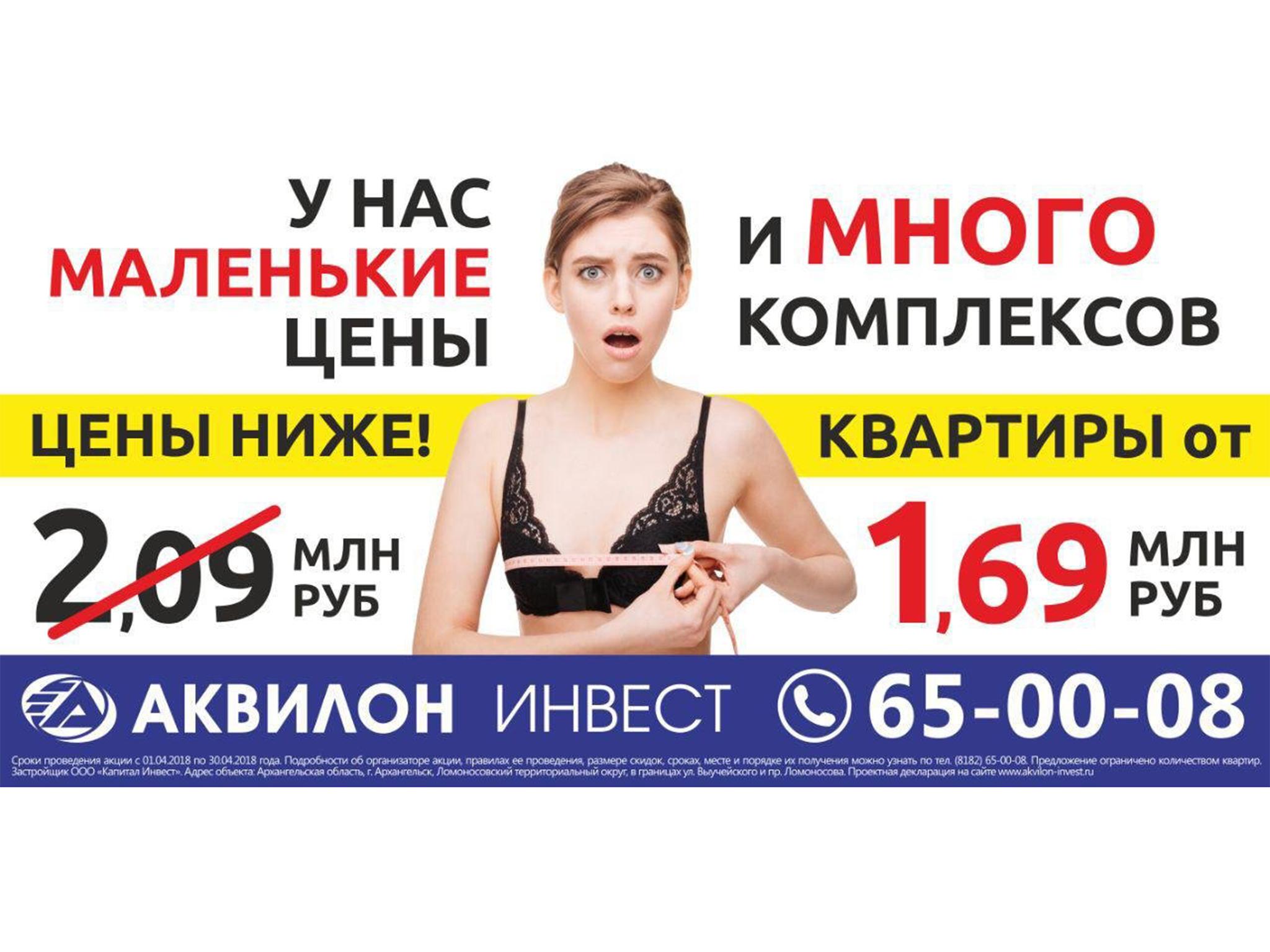 Russian advertising standards officials have provoked an angry reaction after proclaiming small breasts constitute a "physical defect" on a woman's body.
The statement comes after a construction company advert used an image of a young woman with a horrified expression on her face measuring her chest with tape.
"We've got small prices and a lot of complexes!" the billboard advert said, implying in a none-too-subtle way that any woman with breasts below average size must be suffering mental health issues as a result.
Activists accused the advert of body-shaming women - with officials declaring the Akvilon Invest advert breached advertising laws.
According to the Moscow Times, Russia's Federal Antimonopoly Service (FAS) in Arkhangelsk fined the company and wrote that the advert had projected an "offensive image of women".
However, the ruling added that an "expert council found that the advertisement points to physical defects in women (small breasts)."
World news in pictures
Show all 50
Russian critics on social media lambasted the notion small breasts are a physical flaw – with anti-sexism blogger Nastya Krasilnikova condemning the statement.
"I wouldn't be surprised if the Federal Antimonopoly Service staff don't even suspect that there's anything wrong or offensive to women about how they handled this," she said.
"Probably, the person who wrote this thinks it's perfectly obvious that a small chest is a physical disability."
Akvilon Invest has been criticised for its billboards in the past.
It previously advertised flats as being cheaper than "renting" alongside an image of a woman undressing.
Join our commenting forum
Join thought-provoking conversations, follow other Independent readers and see their replies