Russian Church was right to condemn Pussy Riot, says Pope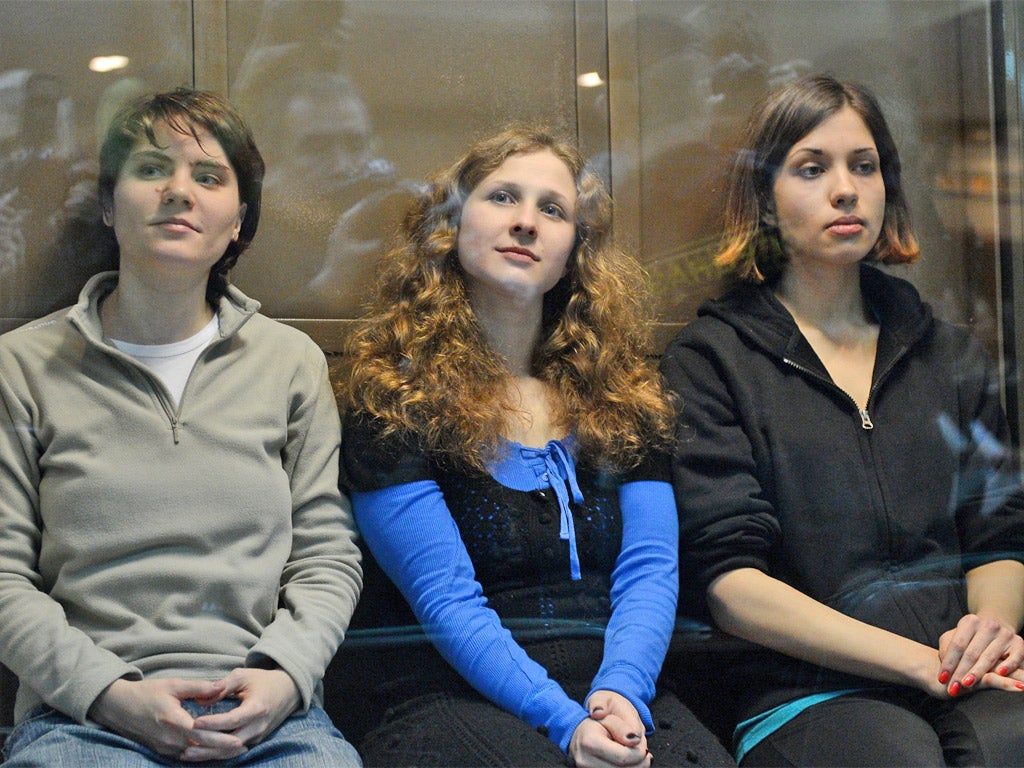 The Pope has backed the Russian Orthodox Church's tough stance against the punk band Pussy Riot who were controversially jailed for two years after staging an anti-Vladimir Putin protest in a Moscow cathedral, it was reported last night.
Notice of the Pontiff's support appeared on the website of Patriarch Kirill – the leader of the Russian Church – following a meeting yesterday at the Vatican between Pope Benedict and the Patriarch's external affairs representative.
"Pope Benedict XVI expressed his solidarity with the position of the Russian Orthodox Church and his surprise with respect to the reaction of some of the media on these events," said the press notice.
Patriarch Kirill has accused the three female members of the punk group of blasphemy after their expletive-laden performance in February.
The women said they were protesting against the Patriarch's support for Mr Putin, who was elected for a third term as president two weeks later.
All three members of Pussy Riot, Maria Alyokhina, 24, Nadezhda Tolokonnikova, 22, and Yekaterina Samutsevich, 29, who has since been freed, were convicted of hooliganism, motivated by religious hatred.
Despite the international outrage at their treatment and reports in Italy last night of the Pontiff's sympathy with the musicians' accusers rather than the young women, the Holy See appeared unconcerned.
Vatican spokesman Father Federico Lombardi told The Independent: "I have nothing to say. This was reported on the site of the Russian Patriarch and it was about a meeting I was not privy to. I have no intention of disturbing the Pope to ask him about it."
Join our commenting forum
Join thought-provoking conversations, follow other Independent readers and see their replies