Russian editor Galina Timchenko who was fired in Kremlin media crackdown now up for prize for Latvian news site Meduza
'If  we created Meduza in Moscow, we'd be under constant threat'
Oliver Carroll Comments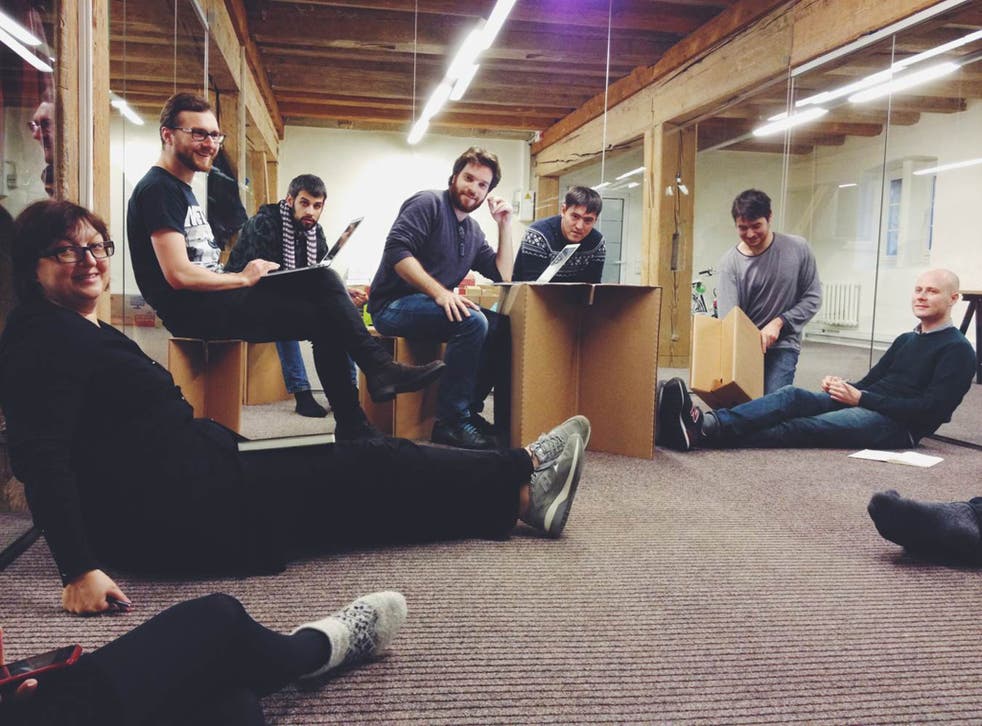 The sleepiness of Riga's historical art nouveau district is in stark contrast to the wired energy of Galina Timchenko, its famous new resident.
The illustrious Russian editor is animated, delivering words in quick staccato; her eyes jiggle and her hands reach down for cigarettes. Ms Timchenko hasn't been sleeping well for much of the past year and a half, she says.
Stress has been constant: first as a high-profile casualty of the Kremlin's brutal crackdown on independent media, and then working 24-7 with a group of her compatriots to build a ballsy new independent news platform, "Meduza.io", publishing for Russia from exile.
When, last March, Ms Timchenko was dismissed as editor of Lenta.ru— a well-respected news site that she had edited for a decade — 74 journalists, secretaries, programmers and managers resigned in protest. Some 22 have joined her in Riga. They have relocated families and left behind friends, relatives and the big lights of Moscow. But they are almost universal in saying the move gives them the best chance to remain professional journalists.
"The Kremlin today is like a wolf, circling below a tree with the remaining free media clinging on for dear life," Ms Timchenko says. "If we had created Meduza in Moscow, we'd be under constant threat of receiving a visit from men in masks. Why would we want to risk that?"
So far the Riga gamble seems to be paying off. Enough sympathetic donors have been found to get it off the ground, and audience figures are growing exponentially (traffic is up to 2.7 million visitors a month within the first six months of operation). Ms Timchenko has just been nominated for a European press prize.
Tensions between Russia and the Western world

Show all 8
A year on from her dismissal from Lenta, gagging clauses no longer apply, and Ms Timchenko has begun to talk openly about the chain of events that led to her departure. She says she believes the oligarch owner was put under pressure over her coverage of the EuroMaidan revolution in Ukraine. "It was pathetic. He told me he hadn't got any trump cards in his pocket, that the Kremlin had said they weren't happy, and that I had to go," she said.
Leaked text messages have since apparently shown that a mid-level Kremlin functionary conspired with a commercial manager to persuade Mr Mamut to fire his "troublesome" editor. It is unclear how much further up the Kremlin chain of command the operation went. Alexey Goreslavsky, known for his Kremlin ties, was appointed in Ms Timchenko's place, and under his editorship, Lenta has taken a decidedly loyal turn.
Ms Timchenko says she realised she was about to be sacked but could not find the strength to argue with the owner. "When Mamut brought me into his office, my only question was 'when?', to which he replied "now". It was such a loathsome experience I didn't want to say anything"
Some have put it to Ms Timchenko that she failed to offer resistance, or do enough to find a compromise way of working with the Kremlin. The editor rejects such criticism: "I'm a woman well able to do compromises, but you just can't compromise with a terrorist, with a maniac, with someone whose job it is to kill you. I knew what was required of me." Others have attacked the new Meduza operation over a perceived lack of transparency over funding. It is public knowledge, for example, there were negotiations with oligarch Mikhail Khodorokovsky but very little is known about the organisation's current benefactors.
Ms Timchenko denies the Khodorkovsky negotiations came to anything, and says naming her donors would see a hunting season begin: "If there is one thing I've learnt, it is that the Kremlin likes to use investors to turn up the pressure on journalists. They have their life, their business interests."
An EU registration certificate will certainly protect Meduza from traditional economic and physical threats. But, as Meduza's staff themselves admit, it is unclear how far up the censorship road the Kremlin is willing and able to go — and whether they make an attempt to block access [from within Russia]. Ilya Krasilshchik, Meduza's publisher, says they have built in a number of safeguards for such events but admits they anticipate the road will become rockier should the audience continue to grow at its current rate.
According to Ms Timchenko, some Kremlin bureaucrats have even taken to sending greetings and cryptic messages through common friends. "They ask to pass on that they've all downloaded our application, and that they are all reading us attentively" she says. "What does it all mean? We don't dare to ask."
Register for free to continue reading
Registration is a free and easy way to support our truly independent journalism
By registering, you will also enjoy limited access to Premium articles, exclusive newsletters, commenting, and virtual events with our leading journalists
Already have an account? sign in
Join our new commenting forum
Join thought-provoking conversations, follow other Independent readers and see their replies