Russian military pilot 'defects' to Ukraine - and brings helicopter with him
Previous reports claimed an Mi-8 helicopter landed in Ukraine 'after getting lost' but Kyiv claims it was part of a planned operation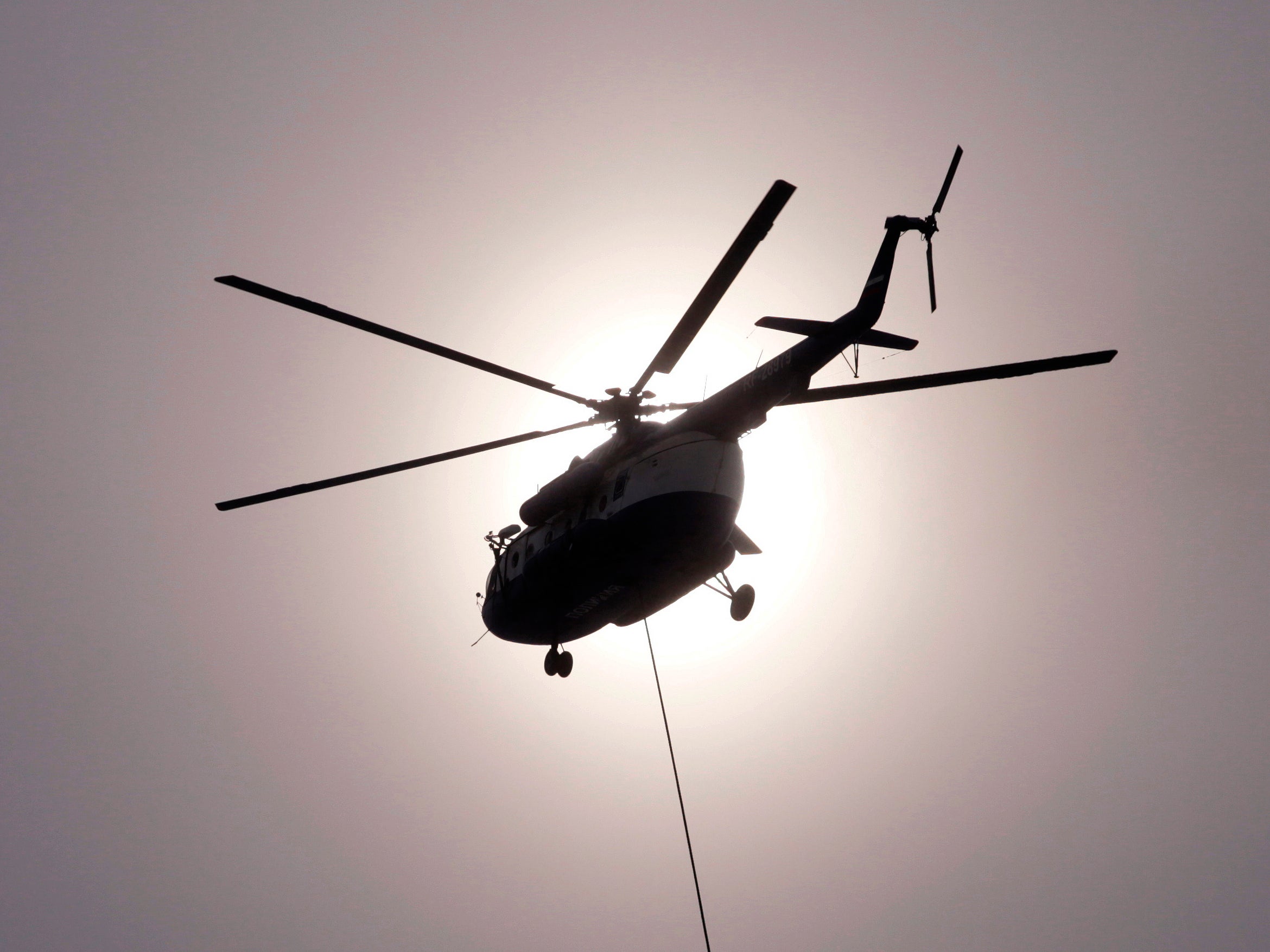 A Russian helicopter pilot defected to Ukraine after reportedly being "lured" during a six-month intelligence operation, Ukraine claims.
Ukraine's GUR military intelligence agency said an Mi-8 helicopter landed at a Ukrainian airfield with the pilot and his unsuspecting crew members, without specifying when.
It comes after a Russian military blogger claimed in recent weeks that a helicopter crossed the border with three people on board after it had lost its way, but Ukraine now claims this was a deliberate move.
"This was a GUR operation," spokesperson Andriy Yusov said on Wednesday. "The aircraft moved according to the plan.
"You will need to wait a bit, work is being conducted, including with the crew. Everything is fine, there will be news."
Ukrainian media outlet Ukrainska Pravda cited unnamed intelligence sources saying the agency worked for months to convince the pilot to cooperate and fly the aircraft to Ukraine. The report said the helicopter landed in eastern Ukraine with the pilot. Two other crew members who were unaware of the plan were subsequently "liquidated".
Ukrainian military journalist Yuriy Butusov said the helicopter was fully operational and would serve in the Ukrainian armed forces after being examined.
According to The Guardian, Russian blogger Fighterbomber, presented the cross-border flight as an accident originally, saying: "The crew, for some reason, lost their bearings and crossed the border.
"Realising where they landed, they made an attempt to take off, but were shot while the helicopter was on the ground. Presumably, two board members died and the commander was taken hostage."
If true, the news of such a defection would come as a huge blow to Moscow as it has struggled to establish air superiority in Ukraine.
Just days ago it was reported that a supersonic Russian bomber was destroyed in a drone attack hundreds of miles from Ukraine.
Ukraine is also awaiting the delivery of dozens of F-16 fighter jets from Denmark and the Netherlands. However, the planes will only be handed over once after the pilots are trained, which will not happen until next year.
Join our commenting forum
Join thought-provoking conversations, follow other Independent readers and see their replies