Russian jet flies close to Nato ships in the Baltic Sea in a show of military force
The incident is part of the constant low-level military intimidation between Russia and the West
Doug Bolton
Sunday 14 June 2015 21:34 Comments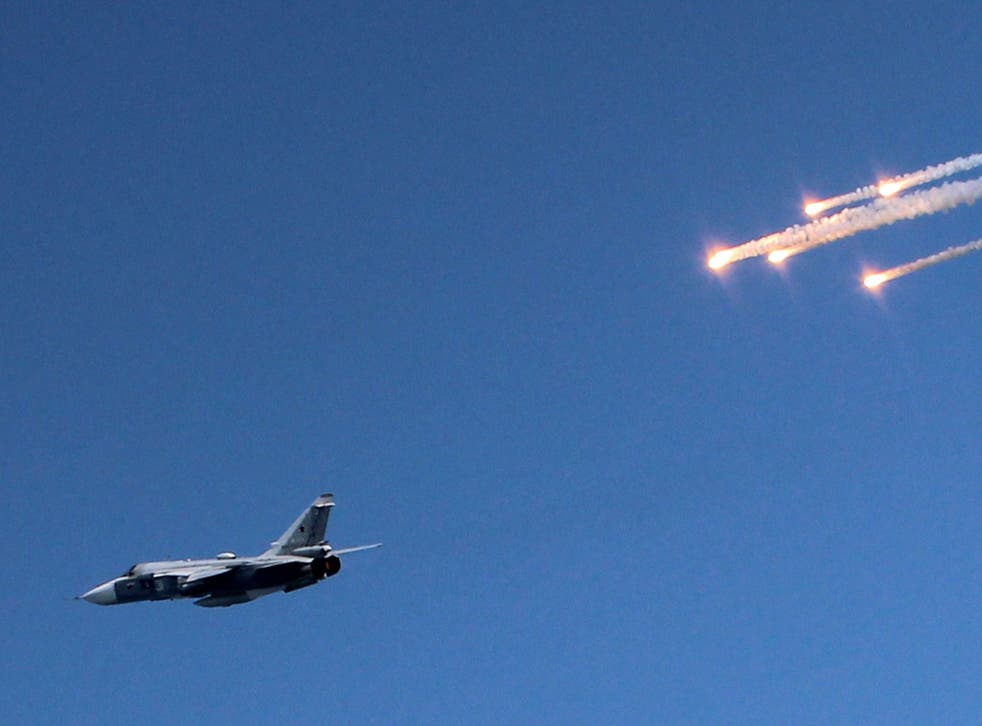 It has been reported that a Russian military aircraft flew within 150 metres of a group of Nato warships in the Baltic Sea last week.
The British, French and German ships' close call with the plane was reportedly caught on video, although the footage has not yet been released.
Although no one was injured and no weapons were fired, representatives from Nato reportedly saw the incident as an attempt at intimidation, amidst growing tensions between Russia and the west, politically and militarily.
CNN quoted a US State Department official as saying: "We are not calling this safe and professional. We are calling it routine, but we are on the edge of being very uncomfortable."
This kind of low-level intimidation and show of military presence is not uncommon between Russian and Nato militaries.
Tensions between Russia and the Western world

Show all 8
In 2014, a Russian warplane 'buzzed' the USS Donald Cook, making a 12 close flypasts whilst apparently ignoring radio messages from the ship.
In February this year, RAF jets were scrambled after two Russian military aircraft were spotted off the coast of Cornwall in another show of force.
David Cameron said he suspected "the Russians were trying to make some sort of a point", and the close flying did not warrant "too much of a response".
At the same time, Nato is boosting its military presence in Europe, especially near the Russian border, amidst near-constant military exercises in eastern Europe.
In May, Nato Secretary General Jens Stoltenberg said that the alliance would increase its presence in Europe by doubling the size of its response force.
Register for free to continue reading
Registration is a free and easy way to support our truly independent journalism
By registering, you will also enjoy limited access to Premium articles, exclusive newsletters, commenting, and virtual events with our leading journalists
Already have an account? sign in
Join our new commenting forum
Join thought-provoking conversations, follow other Independent readers and see their replies